Jewelry Blog Rockford, IL
Survey: Shoppers to Spend More on Jewelry Than Any Other Valentine's Day Gift Category February 6, 2019
For the third consecutive year, U.S. consumers are expected to spend more on jewelry than any other Valentine's Day gift category, according to an annual report released by the National Retail Federation.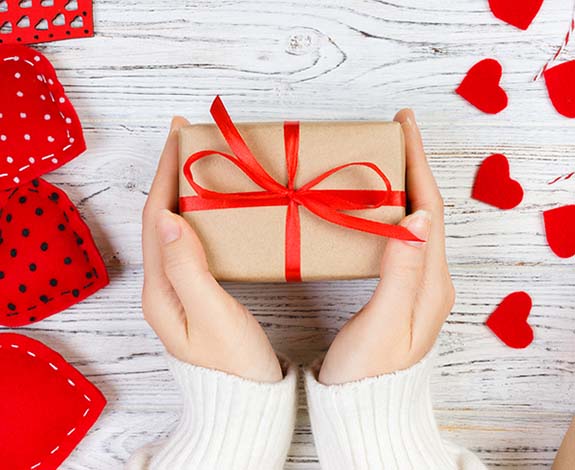 Spending for jewelry-related Valentine's Day gifts is likely to reach $3.9 billion, outpacing "an evening out" ($3.5 billion, given by 34%), clothing ($2.1 billion, 18%), flowers ($1.9 billion, 35%), candy ($1.8 billion, 52%), gift cards ($1.3 billion, 15%) and greeting cards ($933 million, 44%).
Of those surveyed, 26% of men and 9% of women said they would be gifting a special piece of jewelry on February 14.
The NRF reports that overall spending on Valentine's Day gifts will reach an all-time record of $20.7 billion in 2019, up from $19.6 billion in 2018. Those surveyed said they would spend an average of $161.96. That's an increase of 13% from last year's $143.56 and easily tops the previous record of $146.84 set in 2016.
"Those who are participating are spending more than ever and that could be the result of the strong economy," commented NRF President and CEO Matthew Shay.
Valentine gift givers will spend an average of $93.24 on their significant other/spouse; $29.87 on other family members, such as children or parents, $9.78 on friends, $8.63 on children's classmates or teachers, $7.78 on co-workers, $6.94 on pets, and $5.72 on others.
On the average, men are budgeting $229.54 for Valentine's Day gifts, an increase of 20% over last year. Women will be spending $97.77, about 1% lower than last year. Among age groups, those 35-44 are the biggest Valentine's Day spenders at $279.14, followed by those 25-34 at $239.07. Both groups typically have more people on their gift lists, including children and children's classmates or teachers.
Despite the record spending numbers, the portion of Americans celebrating Valentine's Day is expected to decline to 51% in 2019, a drop of 4 percentage points compared to 2018 and more than 12 points down from 2007.
The NRF's 2019 Valentine's Day spending survey was designed to gauge consumer behavior and shopping trends related to Valentine's Day. The survey was conducted for NRF by Prosper Insights & Analytics. The poll of 7,384 consumers took place from January 2-9, 2019, and has a margin of error of plus or minus 1.2 percentage points.
Credit: Image by BigStockPhoto.com.