Clodius & Co. Custom & Original Jewelry in Rockford, IL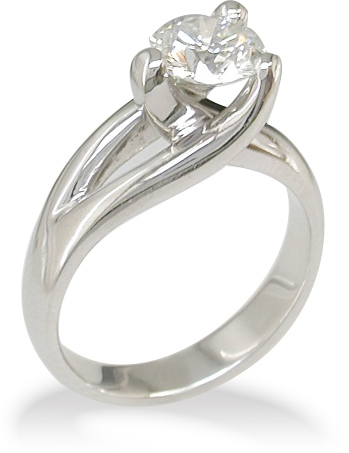 Uniquely Yours
Have you been dreaming of the perfect piece of jewelry but can't seem to find it anywhere? Bring us your idea and we'll create it!
When you start making jewelry at age 14, as Mark Clodius did, making custom jewelry is in your DNA. We love creating unique works of art, where a one of a kind piece can be created to match your vision.
Maybe you already have a piece of jewelry you love but want to add a special stone or make other changes to make it your own. We can do that for you too!
Take a moment to look through our custom database, and when you're ready drop by to discuss your ideas with us. If you can dream it, our skilled jewelers can make it for you!
---
We can repurpose your existing jewelry into an exciting new design, or turn it into cash!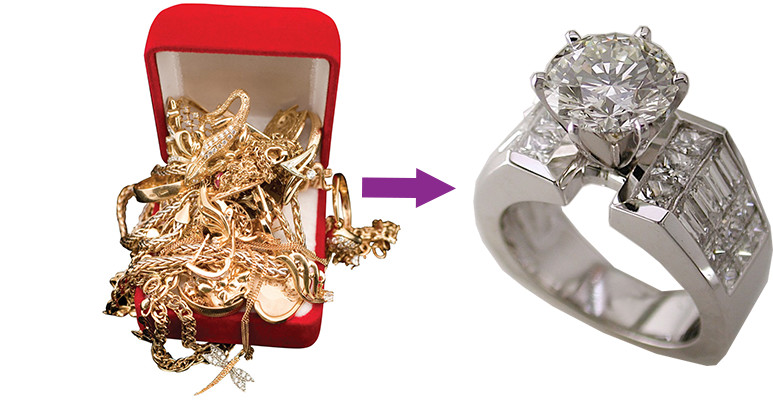 We can melt down your old jewelry, recast it into a new design, and reset your gemstones into a new piece that you will cherish for years. We can also buy your old jewelry and turn it into cash. Bring us your old jewelry and let us turn it into something exciting and new!
We've crafted more custom jewelry than all area jewelers combined!
Here's what our customers have to say
Absolutely gorgeous
"We just purchased our wedding rings from Clodius & Co. and Brian Tessmann took exceptional care of us. We wanted my ring designed to resemble my fiancé's Great Great Great Grandmother's wedding ring. It turned out absolutely gorgeous and better than I ever could have hoped. Thank you Brian for listening to our desires, having the knowledge to find the perfect setting and staying within our budget. You really made this a memorable experience for us."
– Linda W.
Exceeded our expectations
"I was looking for a special piece of jewelry and was having a very difficult time finding it. I had visited another local jeweler before coming here and was feeling defeated because what I was looking for didn't seem to exist. My husband and I met with one of the sales associates and my feelings of defeat were not alleviated, until he introduced us to Tim.
Tim sat down with us, showed genuine interest in what I was looking for and understood why it was important. He showed me an option of a "stock" ring and we discussed ways to customize it to create exactly what I wanted. He was a pleasure to work with and he exceeded our expectations. I am now the proud owner of a one-of-a-kind ring that means the world to me, and I have Tim to thank for that. Thank you, Tim, for taking the time to help us and for caring enough to make this piece a reality. I absolutely love it. Your attentiveness, helpful attitude, and attention to detail will bring me back! Thank you, thank you, thank you!"
– Holly V.
Explore our online gallery
. It contains years of custom Clodius & Co. jewelry designs.
These are all custom designs so they are not for sale. But if you fall in love with something note its number. Then contact us and we'll work with you to create a piece that is uniquely yours.