We like to keep things personal
Finding the perfect piece of jewelry should be an enjoyable, personal experience. Get to know us a little bit, and learn more about what we have to offer. Come visit with us in person, and find out why Clodius & Co. is Rockford's custom jeweler and more.
---
Virtual Tour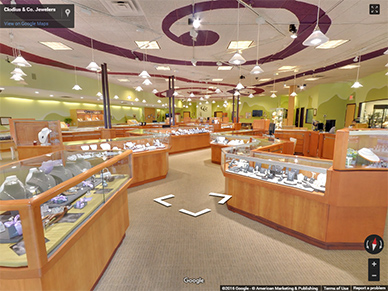 Virtual Tour
We invite you to take a 'virtual tour' of Clodius & Co. Come on in and look around and stay as long as you want.
Explore
---
Blog
Golden Spike Symbolized Completion of Transcontinental Railroad 150 Years Ago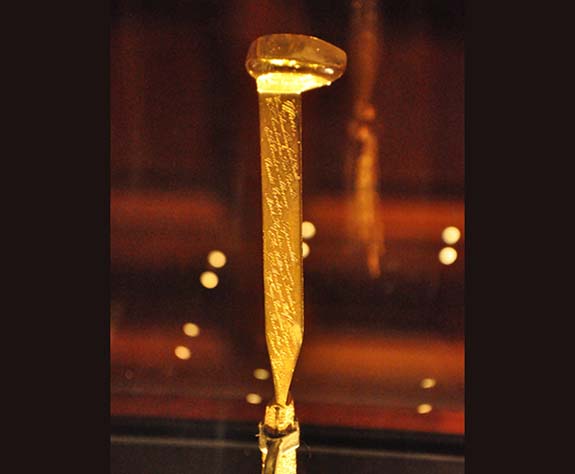 This past Friday marked the 150th anniversary of the completion of the Transcontinental Railroad, an epic project that spanned six years and 1,800 miles, with the Central Pacific Railroad working from west to east and the Union Pacific Railroad from east to west.When the two railroad lines met at Promontory Summit, Utah, on May 10, 1869, the engineering marvel was culminated with railroad magnate Leland Stanford driving the ceremonial final spike — a glistening symbol made from 14 ounces of 17.6-karat gold.As Stanford gently tapped the copper-alloyed spike through a pre-drilled hole in a special tie of polished California laurel, a famous telegraph announced the news in real-time: "The last rail is laid.
Read More
---
---
---
Read our latest issue here. Join our email club to receive every issue.
---
Join The Clodius & Co. Email Club