Clodius & Co. Jewelers is Open!
Following CDC guidelines and state regulations, Clodius & Co. offers ultra-clean, sanitized in-store shopping with optional curbside and contactless personal shopper service.
Read More
Call us at 815-227-1200 or email clodiusco@gmail.com and we will work with you to find a perfect piece of jewelry. We can text or email pictures and specifications until it is perfect. In-store or curbside delivery is available. Or, we can ship to your home or office so it's wrapped and ready to put under the tree.
Clodius & Co. Jewelers can help you with all of your jewelry and watch needs. Our hours are 10:00am until 5:30pm Monday through Friday and Saturdays 10:00am until 5:00pm.
We hope you and your family stay healthy, happy and safe. We are looking forward to working with you.
Mark & Monika Clodius and the entire staff at Clodius & Co. Jewelers
We like to keep things personal
Finding the perfect piece of jewelry should be an enjoyable, personal experience. Get to know us a little bit, and learn more about what we have to offer. Come visit with us in person, and find out why Clodius & Co. is Rockford's custom jeweler and more.
---
Virtual Tour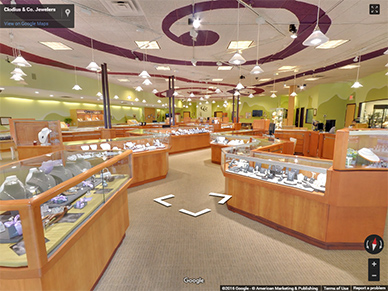 Virtual Tour
We invite you to take a 'virtual tour' of Clodius & Co. Come on in and look around and stay as long as you want.
Explore
---
Blog
Mission to Mars: Opal May Provide Evidence of Life on the Red Planet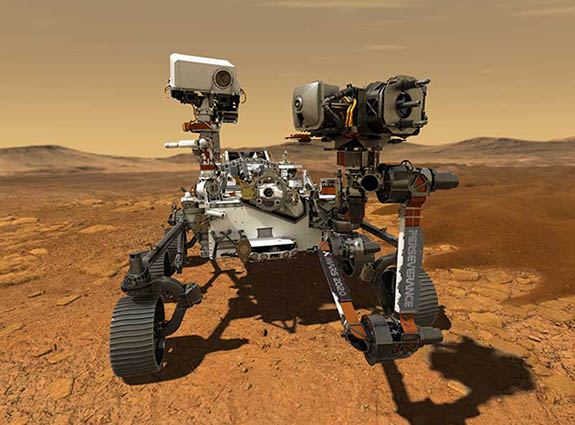 On Thursday, the Perseverance rover completed its seven-month, 293 million-mile journey to Mars and landed safely in the Jezero crater, which contains fields of opaline silica, better known as opal.NASA scientists purposely targeted the Jezero crater because it was a rich source of a mineral that was likely to preserve microbial or plant material.
Read More
---
---
Read our latest issue here. Join our email club to receive every issue.
---
Join The Clodius & Co. Email Club