We like to keep things personal
Finding the perfect piece of jewelry should be an enjoyable, personal experience. Get to know us a little bit, and learn more about what we have to offer. Come visit with us in person, and find out why Clodius & Co. is Rockford's custom jeweler and more.
---
Virtual Tour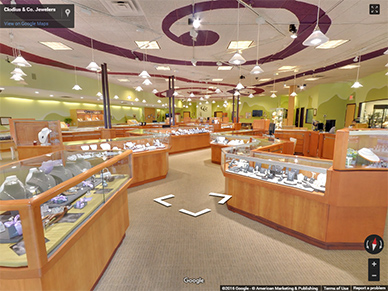 Virtual Tour
We invite you to take a 'virtual tour' of Clodius & Co. Come on in and look around and stay as long as you want.
Explore
---
Blog
'Moon Rock' Engagement Ring Comment Nearly Stings Astronaut Buzz Aldrin
With the whole world celebrating the 50th anniversary of the first lunar landing, we present an unusual story about how astronaut Buzz Aldrin almost got into trouble with the federal government for claiming that he used a moon rock for the center stone of his third wife's engagement ring.
Read More
---
Read our latest issue here. Join our email club to receive every issue.
---
Join The Clodius & Co. Email Club