Jewelry
Anniversary Bands
Anniversary bands tell your love that you'd do it all over again. Whether marking your first year together or celebrating your fiftieth. An anniversary band is the perfect symbol of the love you share. No matter what style appeals to you, an anniversary band demonstrates your commitment as an accomplishment to be treasured.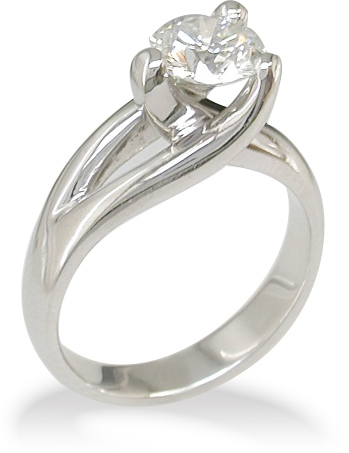 Customs & Originals
Uniquely Yours
Have you been dreaming of the perfect piece of jewelry but can't seem to find it anywhere? Bring us your idea and we'll create it!
When you start making jewelry at age 14, as Mark Clodius did, making custom jewelry is in your DNA. We love creating unique works of art, where a one of a kind piece can be created to match your vision.
Maybe you already have a piece of jewelry you love but want to add a special stone or make other changes to make it your own. We can do that for you too!
Take a moment to look through our custom database, and when you're ready drop by to discuss your ideas with us. If you can dream it, our skilled jewelers can make it for you!
---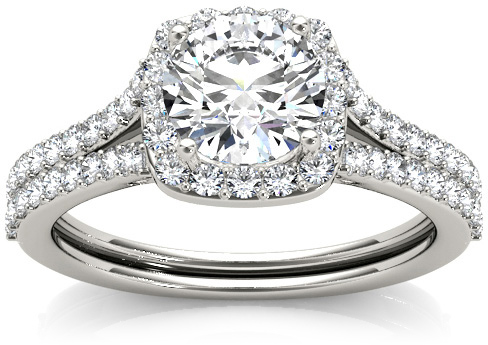 Engagement & Wedding Rings
From timeless classics to edgy contemporary looks, Bridal Bells contains an amazing array of today's best styles designed to please even the most discriminating recipient.
With all mountings casting14 Karat gold (in White, Yellow, or Rose, and also available in 18 Karat as well as Platinum), each style is meticulously handcrafted to show stunning detail and provide maximum wearability. Every diamond in each Bridal Bells ring has been specifically hand selected in the areas of cut, clarity, and color to provide a dazzling display of brilliance.
If you're searching for that one ring that can truly symbolize your perfect love, look no further. You will find it…in Bridal Bells.
---

Diamond Jewelry
We understand what you want in your diamond jewelry. From sleek and modern to the most classic and traditional styling, Shefi creates your ring, pendant, bracelet or earrings with exceptional precision, craftsmanship and love of diamonds. We are honored when you select a Shefi style to celebrate the big and small events in your life. If it's a special moment or just time for a new addition to your jewelry wardrobe, you deserve Shefi.
---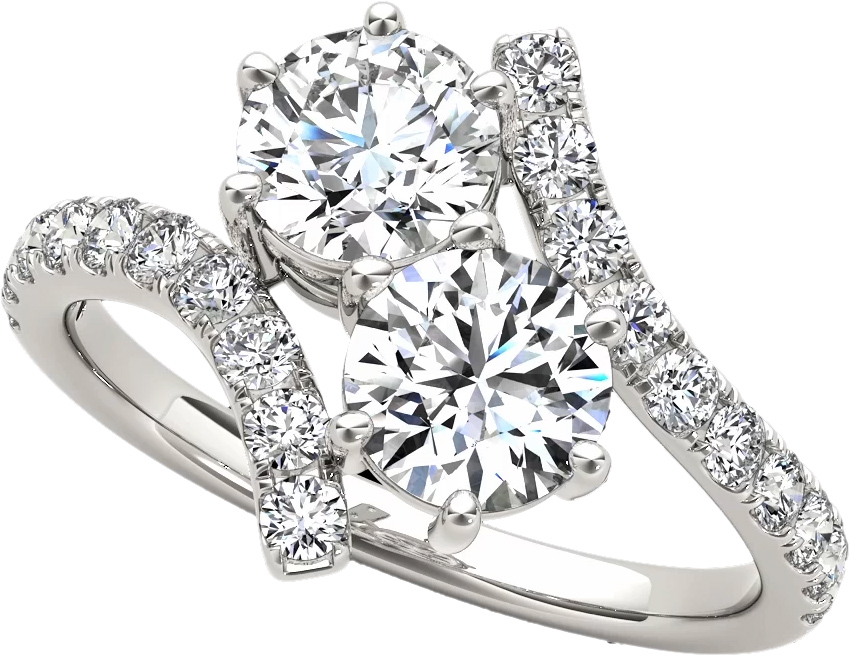 When ONE plus ONE equals US.
The gorgeous two-stone Twogether™ collection features two round diamonds prong set in 14k white gold. The center diamonds are accented by two flowing rows of round diamonds to give that extra sparkle from the 1/4ctw ring.
The Twogether Ring is available in a variety of ring styles, with matching pendant and earring ensembles.
---