Jewelry Blog Rockford, IL
Four Magnificent Diamonds to Headline Sotheby's New York Auction Later This Month April 4, 2018
Diamond lovers are in for a big treat later this month as Sotheby's New York will present an impressive array of rare gems at its Magnificent Jewels sale. Among the headliners of the April 18 event are fancy-colored diamonds in pink, orangey-pink and blue, as well as a D-flawless pear-shaped diamond weighing in excess of 33 carats.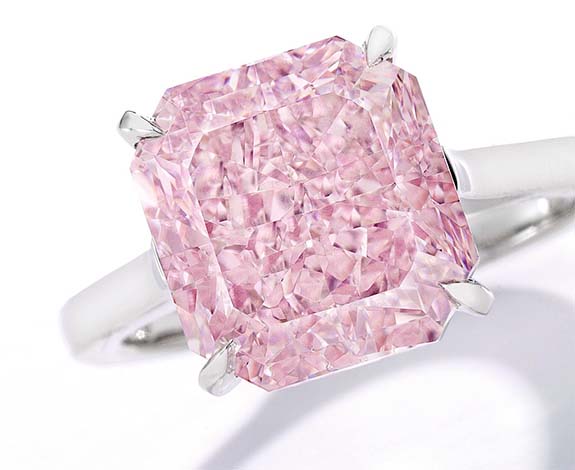 Carrying a pre-sale estimate of $4.2 million to $5.2 million is the auction's top lot — a fancy intense pink diamond weighing 7.01 carats. The natural-color, square-cut diamond has a clarity of SI2 and is set in a simple four-prong ring.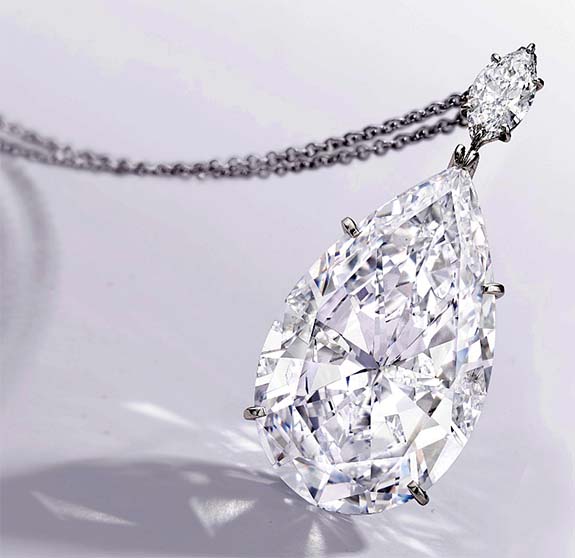 A D-flawless, 33.25-carat pear-shaped diamond is the star of a gorgeous pendant necklace that carries a pre-sale estimate of $4 million to $5 million. The pear-shaped stone, which carries the ultra-rare Type IIa purity grade, is topped by a marquise-shaped diamond weighing approximately 1.00 carat.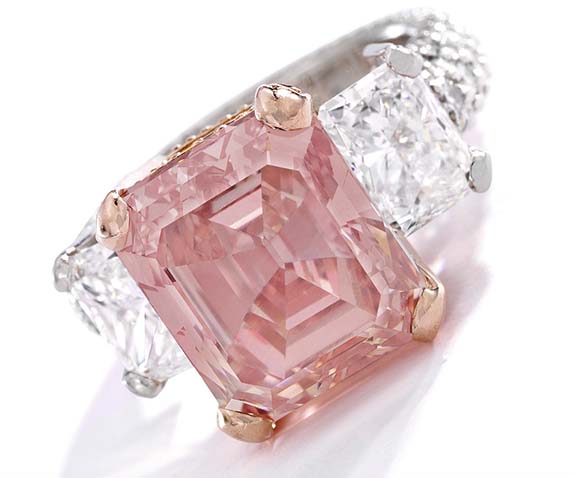 A fancy intense orangey-pink diamond weighing 7.37 carats and accented by two emerald-cut diamonds is expected to fetch between $3 million and $5 million. The unusual natural-color diamond boasts a clarity of VS1 and is set in a ring that's embellished with near-colorless and pink diamonds.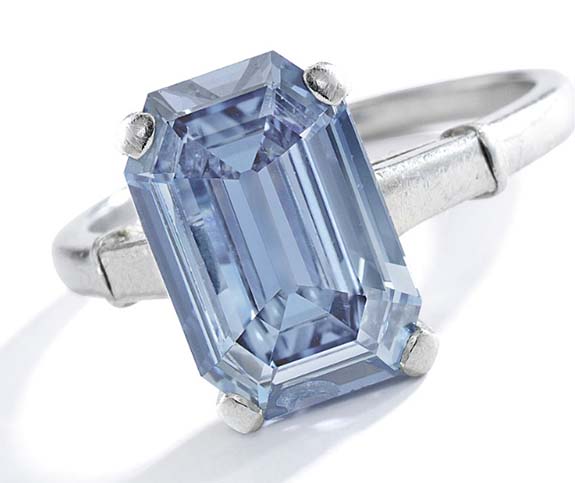 Rounding out the highest-profile lots at Sotheby's is this rare fancy intense blue diamond weighing 3.47 carats. Entering the sale with a estimated price range of $2 million to $2.5 million, the cut-cornered rectangular step-cut gem is secured with four prongs on a simple white metal band.
Sotheby's New York will be hosting previews of these and many other sale items, starting on April 13.
Credits: Images courtesy of Sotheby's.