Jewelry Blog Rockford, IL
30.62-Carat 'Blue Heart Diamond' Is One of the Most Popular — and Prettiest — Gems of the Smithsonian April 3, 2018
In honor of April's official birthstone, we turn our attention today to one of the most popular — and prettiest — gems of the Smithsonian. Dubbed the "Blue Heart Diamond," the 30.62-carat fancy deep-blue sparkler was last owned by socialite Marjorie Merriweather Post and now resides near the Hope Diamond in the Janet Annenberg Hooker Hall of Geology, Gems and Minerals in Washington, D.C. It is believed to be the world's largest heart-shaped blue diamond.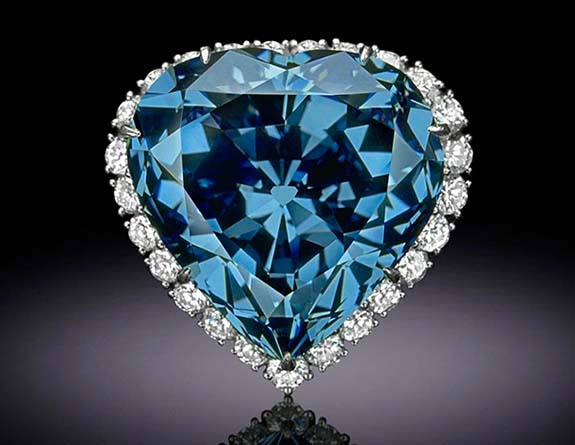 The story behind the remarkable Blue Heart Diamond spans four continents and includes a cast of world-famous characters.
According to the Smithsonian, we can track the origin of the Blue Heart Diamond to the legendary Premier Mine in South Africa, the same mine that yielded in 1905 the most famous diamond of all time — the 3,106-carat Cullinan. Three years later, the mine would deliver a 100.5-carat rough blue diamond that would be meticulously cut and polished into the Blue Heart Diamond by Paris-based jeweler Atanik Eknayan.
The dazzling finished gem caught the attention of French jeweler Pierre Cartier, who purchased it in 1910 and set it as the centerpiece of a "lily-of-the-valley" corsage.
Cartier sold the piece to the Unzue family of Argentina in 1911, and the gem would remain with that family for more than 40 years. In 1936, Maria Unzue gifted the corsage to her niece, Angela Gonzalez Alzaga, as a wedding present.
In 1953, the Blue Heart Diamond was acquired by Van Cleef & Arpels, which reworked the design, turning the corsage into a pendant complemented with a 2.05-carat pink diamond and a 3.81-carat blue diamond, according to the Smithsonian.
Swiss industrialist Baron Hans Heinrich Thyssen-Bornemisza purchased the Blue Heart Diamond later that year. The Baron's ex-wife Nina Dyer would sell the pendant to Harry Winston Inc. in 1959.
Following the lead of Cartier and Van Cleef & Arpels, Winston reworked the design once again, this time mounting the heart-shaped diamond in a platinum ring and surrounding it with a halo of 25 round brilliant-cut colorless diamonds. That's the way we see it today.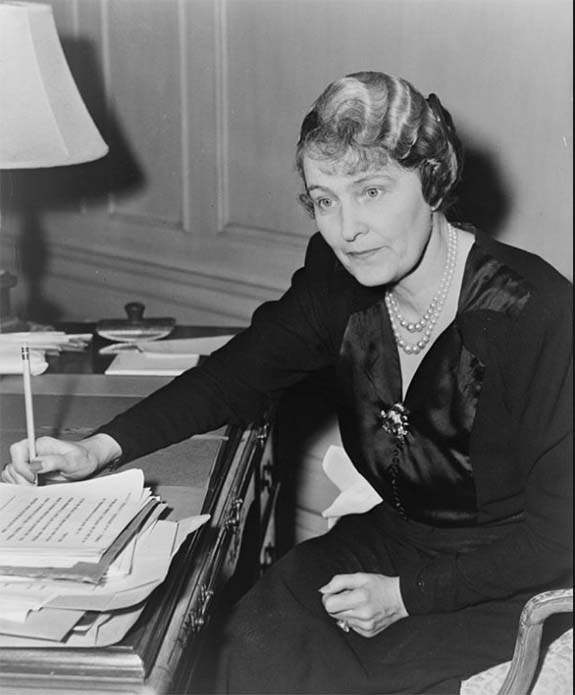 Post, who was a leading American socialite and the owner of General Foods, purchased the ring in 1960 from Winston and donated it to the National Gem Collection in 1964. Post died in 1973 at the age of 86.
The Gemological Institute of America gave the Blue Heart Diamond a clarity grade of VS2 and rated the color as fancy deep-blue. Blue diamonds get their magnificent color from trace amounts of boron atoms in the diamond's crystal structure.
Credits: The Blue Heart Diamond photo courtesy of Smithsonian/Chip Clark and digitally enhanced by SquareMoose. Marjorie Merriweather Post photo by C. M. Stieglitz, World Telegram staff photographer [Public domain], via Wikimedia Commons.