Jewelry Blog Rockford, IL
Dancer Cheryl Burke Reveals Sentimental Story Behind Her Dazzling New Engagement Ring May 24, 2018
Dancing With the Stars
pro Cheryl Burke got engaged to
Boy Meets World
alum Matthew Lawrence in early May, but took to her Instagram just last week to reveal the sweet and sentimental elements that make her double halo engagement ring truly special.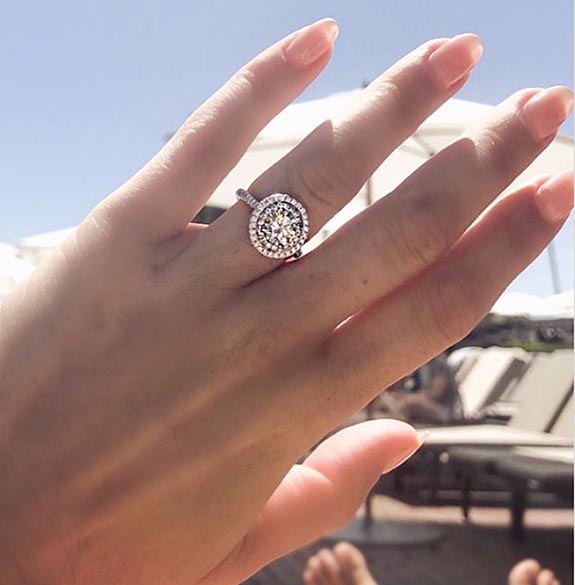 "While, obviously, I absolutely love the look of my engagement ring (come on who doesn't love a little bling), the story behind it makes it even more special," Burke wrote on Instagram.
The 34-year-old professional dancer, model and TV host explained that the round center diamond of her new ring holds an extra special place in her heart because it is the same diamond her recently deceased father, Steve Burke, had given to her mother, Sherri, when they were engaged. Her dad passed away on March 9 at the age of 67.
"Matt worked with my mom to get the original diamond that my late father had given her, and designed a new ring around that," she wrote. "It has two intertwined circles to represent our two lives coming together and has the words he used to propose, 'Love you always & forever,' engraved inside."
Along with a selfie of the new ring, Burke included a second shot of what the center stone looked like in its original yellow gold setting.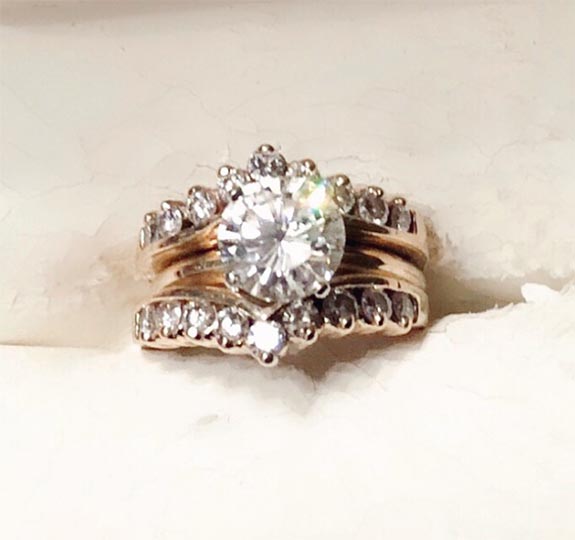 "It couldn't be more perfect. Swipe to see a throwback of what the original ring looked like! #tbt," she noted.
According to people.com, Lawrence recruited his future mother-in-law and his own mom, Donna, to assist with the redesign. Together, they worked with a jeweler to come up with the current look, which required additional accent diamonds.
Burke accepted Lawrence's surprise proposal and the beautiful new ring on May 3, the dancer's 34th birthday.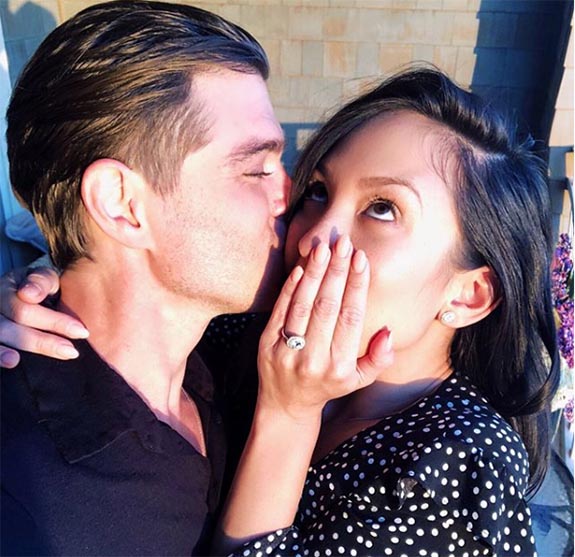 Burke posted to Instagram a romantic pic of the couple with the following caption: "OMG! So far so good for 34! #amilliontimesyes #imengaged #herecomesthebride."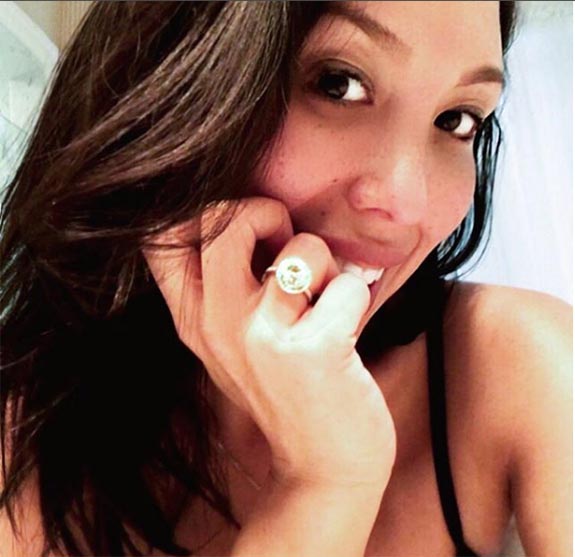 Later, she was back on Instagram with this comment: "I've taken more selfies in the last 48 hours than I have in my entire life! (Or since whenever selfies started to be a thing) #fiancestatus #futuremrslawrence."
Burke and Lawrence had dated back in 2007, but separated for more than a decade before getting back together in 2017. The couple has yet to announce a wedding date.
Credits: Images via Instagram/cherylburke.