Jewelry Blog Rockford, IL
Floyd Mayweather Gives Daughter 18-Carat Canary Diamond Ring for Her 18th Birthday May 23, 2018
Boxing great Floyd Mayweather — a man with a well-documented passion for fine jewelry and one of the wealthiest athletes in the world — gave his daughter Iyanna an 18-carat canary diamond ring for her 18th birthday.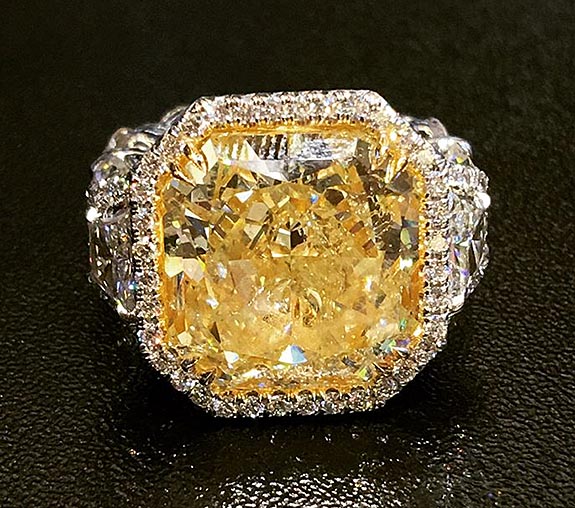 The platinum ring, which was designed by New York's Pristine Jewelers, features a modified radiant-cut yellow center stone surrounded by a halo of 36 small, round colorless diamonds. The dazzling band is adorned with eight 1.5-carat round colorless diamonds, bringing the total diamond weight to more than 30 carats.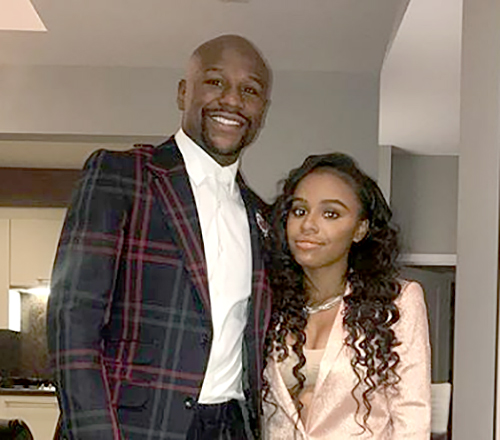 The birthday girl took to Instagram on Sunday to show off the ring. The first snapshot was captioned, "First bday gift I'm soo in love. Thank you so much Dad." For the second, she wrote, "I just can't stop staring at it."
The 41-year-old Mayweather retired from the ring with a pristine record of 50-0 and career earnings of more than $1 billion. Yes, that's billion with a "B."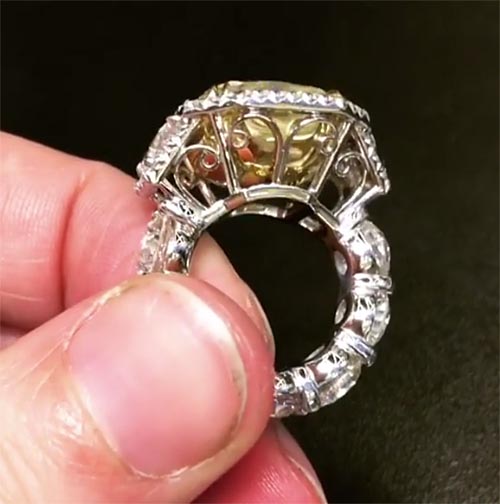 Conflicting reports place the value of Iyanna's canary diamond ring somewhere between the "high six figures" and $5 million.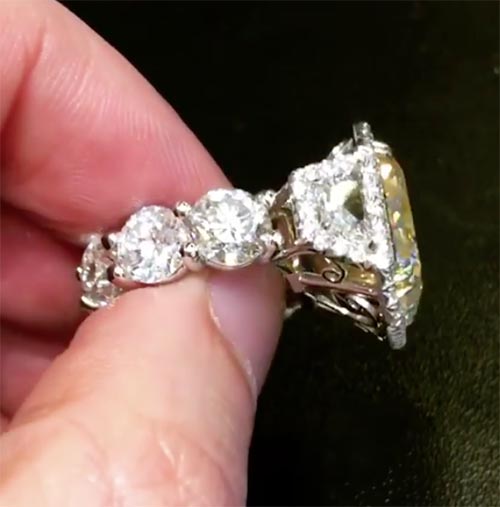 Avi of Pristine Jewelers told PageSix.com that the champ wanted "something different" because his daughter already owned a lot of white diamond rings.
"He wanted something to pop out and stand out," the jeweler noted.
Mayweather ordered the ring in early May and the jeweler delivered it two and a half weeks later.
Mayweather has always treated his daughter like a queen. He reportedly spent seven figures on her 16th birthday bash, which included live performances by Drake and Future.
Credits: Images via Instagram/Pristine_Jewelers; Instagram.com/moneyyaya.