Jewelry Blog Rockford, IL
70-Carat Asscher-Cut Diamond Stars at Model's Fairytale Wedding to Russian Billionaire August 22, 2017
Model Ksenia Tsaritsina's fairytale wedding to Russian billionaire Aleksey Shapovalov included a "suspended" eight-tear cake, illuminated dance floor, two bridal dresses, live pop-star entertainment and a 70-carat Asscher-cut diamond ring valued at $10.5 million.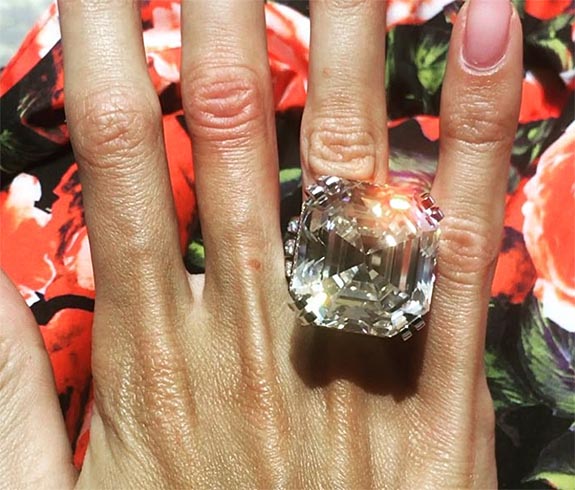 For those of you keeping score at home, the diamond alone weighs more than a quarter of a pound.
Shapovalov told
Cosmopolitan Russia
that the 33-carat, D-flawless, Asscher-cut Krupp Diamond that actor Richard Burton famously purchased for his wife, Elizabeth Taylor, in 1968 was not big enough for his new bride.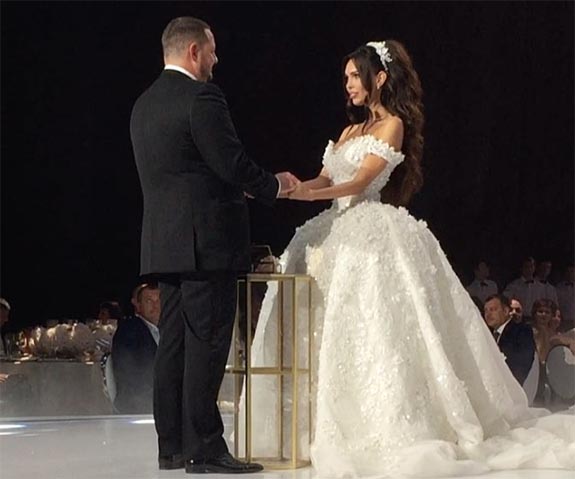 The 27-year-old Tsaritsina described her 70-carat ring in an Instagram post from April.
Translated from Russian, she wrote, "My husband is never too stingy to buy me presents. Now he made a decision that a 30-carat ring is not enough for me."
An Asscher-cut diamond is sometimes described as a "square emerald-cut diamond." The gem has cropped corners and is step-cut, which means that the facets are rectangular and appear to be descending into the stone. The Asscher cut was developed in 1902 by the Asscher Brothers of Holland.
Even though the oligarch and the model have been together for five years and have two children together, Shapovalov decided to finally seal the deal last week at the $644-per-night Barvikha Luxury Village Hotel in Moscow.
Guests marveled at one of the most lavish ceremonies ever seen. Inside a ballroom decorated with thousands of white flowers and glittering chandeliers, they danced to live performances by Russian singer Polina Gagarin and rock band Leningrad.
Some news outlets called it the wedding of the year, while AOL wondered out loud if this might be the wedding of the century.
The couple travels frequently between Russia and Dubai.
Credit: Images via Instagram/ksenia_tsaritsina.