Jewelry Blog Rockford, IL
1,109-Carat Lesedi La Rona Likely Weighed 2,774 Carats Before Fracturing Into 5 Pieces December 26, 2018
A senior research scientist at the Gemological Institute of America (GIA) believes the 1,109-carat Lesedi La Rona — the second largest rough diamond ever found — actually weighed at least 2,774 carats before it fractured into five pieces during the sorting process at Lucara's Karowe mine in Botswana in November 2015.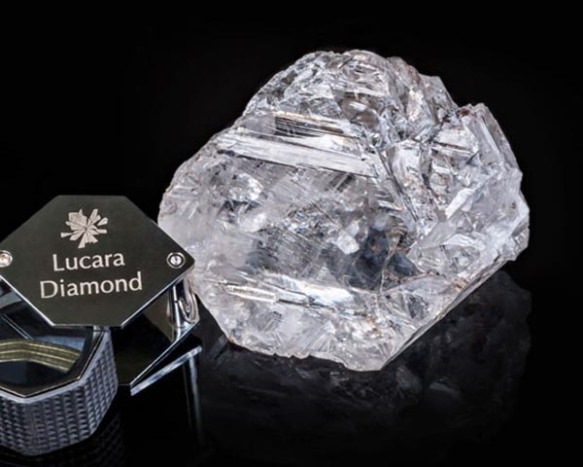 Lucara had previously reported that the 813-carat "Constellation" and a 374-carat unnamed "shard" had broken off Lesedi La Rona. The total weight of the original rough diamond, had it remained intact, would have been 2,296 carats.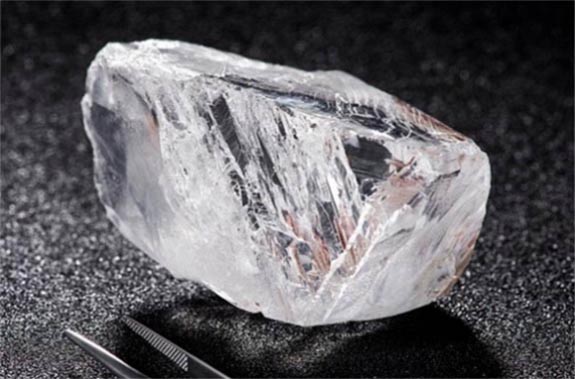 But, after getting a chance to study the trio, plus other large diamonds recovered during the same time period at Karowe, Dr. Ulrika D'Haenens-Johansson and her team from the GIA were able to identify two other rough diamonds that likely broke off the original. Those gems weighed 296 carats and 183 carats, respectively.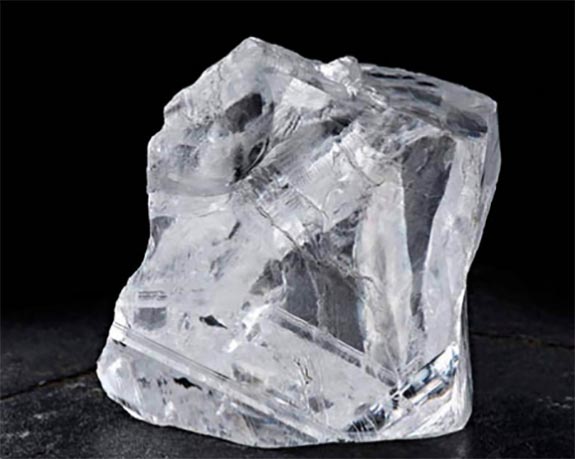 "Due to the similarity in their external characteristics — which include cleavage faces — as well as their extraction locations and dates, it was suspected that these stones might have originated from a larger rough that had broken," Dr. D'Haenens-Johansson wrote in the Fall 2018 issue of
Gems & Gemology
.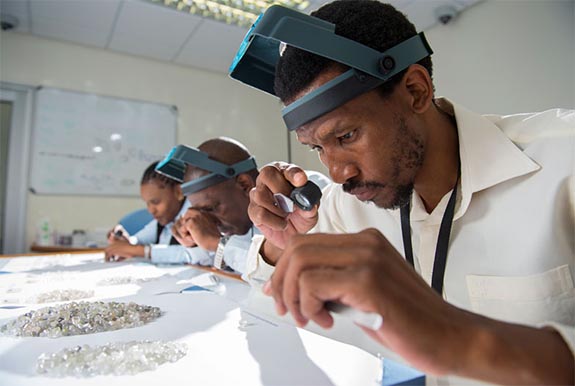 The five pieces totaled 2,774 carats, which is equivalent to 1.22 pounds (.55 kilograms). Had the original survived the recovery process, it would have still rated second behind the largest gem-quality rough diamond of all time — the 3,106-carat Cullinan, unearthed in South Africa in 1905.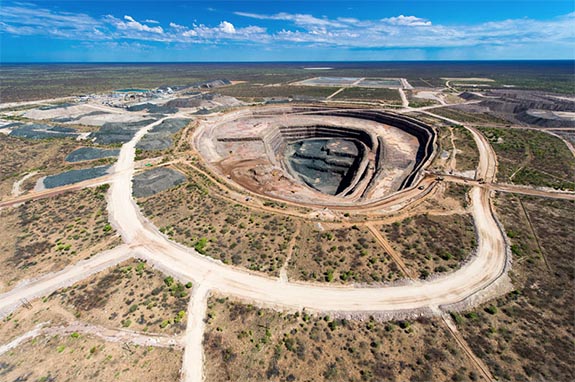 Lucara CEO Eira Thomas told diamonds.net that evidence indicates the larger stone broke up both because of natural effects and being knocked around during the recovery process. The mining company has reportedly installed additional X-ray transmission (XRT) technology to ensure exceptional stones are identified and pulled from the line before they can be fractured.
The Constellation set a world record for a rough gem when Nemesis International and De Grisogono partnered to purchase it for $63 million in 2016. Graff bought the 374-carat "shard" for $17.5 million in May 2017 and subsequently paid $53 million in September 2017 for Lesedi La Rona.
Credits: Images courtesy of Lucara Diamonds.