Jewelry Blog Rockford, IL
Pink Diamond Horse Rears Up in Latest Release From The Perth Mint's 3D 'Jewelled' Series April 19, 2021
An 18-karat rose gold horse pavé-set with 169 pink and purplish-pink Argyle diamonds seems to rise from the face of The Perth Mint's latest 3D "Jewelled" coin.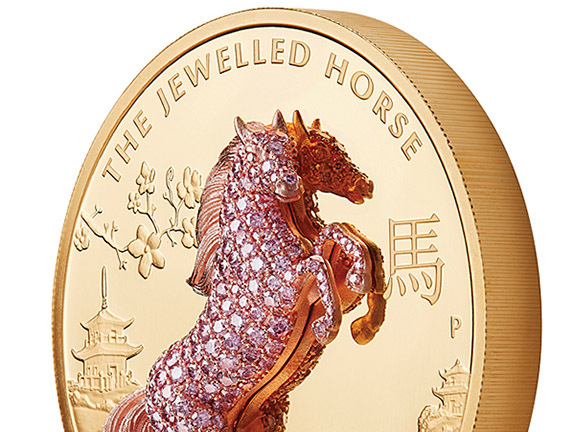 Priced at $215,605 (AUD $279,000), The Jewelled Horse of 2021 represents the fourth in a series of highly collectible coins showcasing Asia's revered mythical and mortal creatures. Across many cultures, the horse represents vitality, power and nobility.
The 2018 Jewelled Phoenix, 2019 Jewelled Dragon and 2020 Jewelled Tiger coins sold out within weeks of their release dates.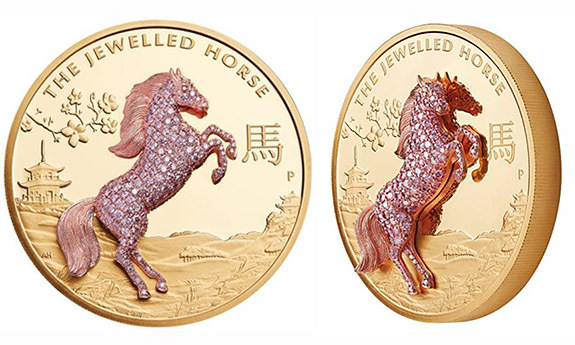 The rare gems that make up the body of the rearing horse include a mix of pink and purplish-pink diamonds from the now-depleted Argyle mine in Western Australia. Each of these diamonds has a color rating of fancy intense to fancy vivid.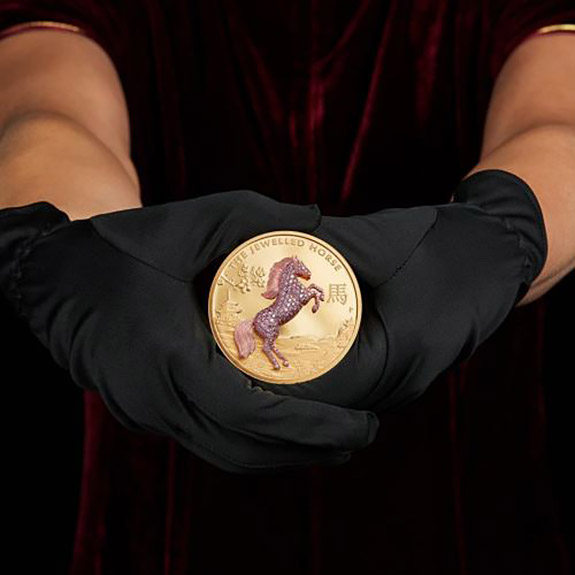 The mine had been the world's main source of gem-quality pink diamonds, but was shuttered in November of 2020. Two golden-colored Argyle diamonds are used to represent the horse's eyes. The diamond total weight is 2.76 carats.
Measuring 61 mm (2.4 inches) across and struck from 10 ounces of 99.99% pure gold in proof quality, the coin's reverse artistry portrays a branch of jasmine flowers and undulating countryside with nearby hills topped by pagodas. It includes the Chinese character for horse, which is derived from a pictogram of a standing horse with a flowing mane. The coin's reverse also incorporates the inscription JEWELLED HORSE and The Perth Mint's traditional "P" mintmark.
The obverse features the Jody Clark effigy of Her Majesty Queen Elizabeth II, the weight and fineness, the "2000 DOLLARS" monetary denomination, "AUSTRALIA," the Queen's name and the year 2021.
Recognizing the significance of the number eight in Asian cultures and its association with luck and prosperity, the limited quantity of eight Jewelled Horse coins were issued by The Perth Mint. Each is presented in a luxury, cabinet-style case with double-doors embellished with pink gold motifs and two additional Argyle pink diamonds. Inside, the illuminated coin continuously rotates 360 degrees.
Credits: Images courtesy of The Perth Mint.