Jewelry Blog Rockford, IL
Petra Sells 425-Carat 'Legacy of the Cullinan Diamond Mine' for $15 Million May 16, 2019
The massive 425-carat gem-quality diamond discovered in March at the Cullinan mine in South Africa has a new name and new owners. Petra Diamonds announced that it sold the D-color rough stone to Dubai-based Stargems Group and Belgium-based Choron for just under $15 million.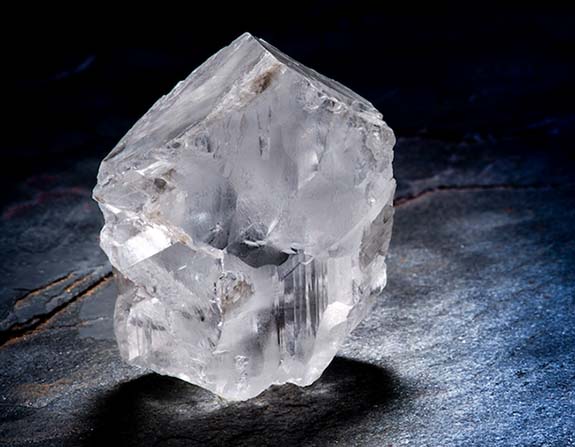 Before it was sold, Petra named the gem "Legacy of the Cullinan Diamond Mine" to honor its connection to one of the world's oldest and most prolific sources of majestic diamonds.
"The Cullinan Diamond Mine has produced some of the most iconic diamonds the world has ever seen and, as a key client of Petra Diamonds, we are honored to have the opportunity to polish the Legacy of the Cullian Diamond Mine," said Shailesh Javeri, chairman of Stargems.
The 117-year-old Cullinan Diamond Mine (originally known as the Premier Mine) is credited with producing seven of the world's largest 50 rough diamonds based on carat weight. These include the Cullinan Heritage (#27, 507 carats, 2009), Centenary (#23, 599 carats, 1986), The Golden Jubilee (#11, 755 carats, 1985) and the granddaddy of them all — the 3,106-carat Cullinan Diamond (#1).
Discovered in 1905, the Cullinan Diamond was segmented into nine major finished stones, each of which was given the name Cullinan and a Roman numeral. Two of the gems are part of the the British Crown Jewels — the Great Star of Africa (Cullinan I) at 530.4 carats and the Second Star of Africa (Cullinan II) at 317.4 carats.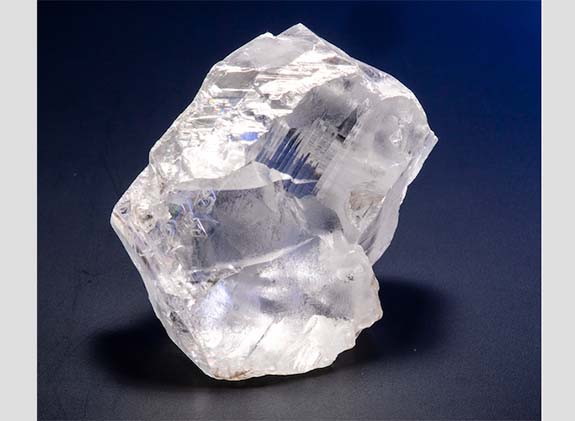 None of the parties involved in the sale of the Legacy of the Cullinan Diamond Mine offered a prediction as to what the 425-carat diamond might yield in terms of polished gemstones. Currently, the Legacy ranks 38th on Wikipedia's list of the Largest Rough Diamonds of All Time.
Commented Petra Chief Executive Officer Richard Duffy, "This is a significant sale for Petra Diamonds and an endorsement of the quality not only of the Legacy diamond, but also the Cullinan ore body itself, which is known for its exceptional stones."
The D-color, Type IIa diamond was mined from the Cullinan C-Cut. Type II gems are the purest of all diamonds because they are composed solely of carbon with virtually no trace elements in the crystal lattice.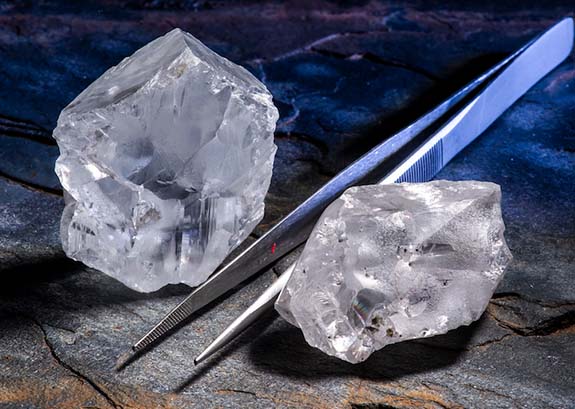 The months of March and April were memorable for Petra as it boasted back-to-back finds that tipped the scales at 425 carats and 209 carats, respectively.
Credits: Images courtesy of Petra Diamonds.