Jewelry Blog Rockford, IL
'Perfect' 88.22-Carat Oval Diamond to Headline Sotheby's Hong Kong Auction February 21, 2019
Described by Sotheby's as "perfect according to every critical criterion," this 88.22-carat oval diamond will headline the auction house's Hong Kong Sale of Magnificent Jewels and Jadeite on April 2.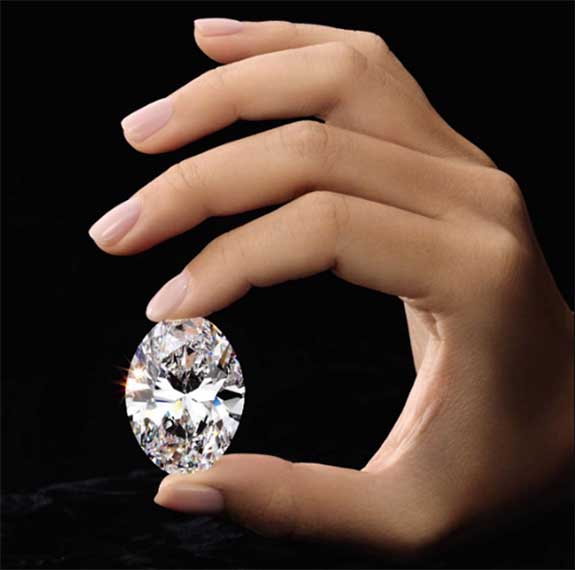 The D-Flawless diamond is expected to fetch between $11.2 million and $12.7 million, a value reflecting its extreme rarity. Sotheby's reports that only three oval diamonds larger than 50 carats have appeared at auction over the past few decades.
The 88.22-carat faceted diamond was cut from a 242-carat rough stone discovered at the Jwaneng mine in Botswana. The mine, which is well know for producing high-quality diamonds, is jointly owned by De Beers and the government of Botswana.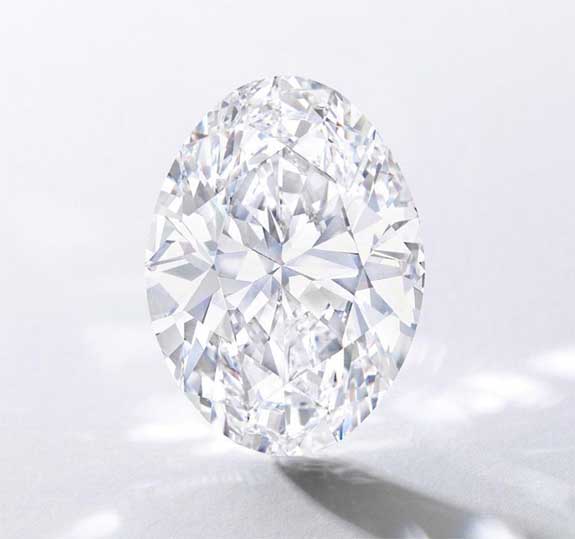 According to Sotheby's, the rough diamond was cut and polished over a period of "intense months" to produce a symmetrical and striking oval brilliant diamond. Given the elongated shape of the rough stone, the oval shape was chosen to preserve the greatest amount of weight.
The double-eights in the carat weight will hold extra significance to buyers of Asian heritage. Eight is considered a lucky number, and "88" is believed to bring good fortune in abundance.
The star of Sotheby's upcoming event was rated Type IIa, the most chemically pure classification. Diamonds of this quality display exceptional optical transparency and make up less than 2% of all gem-quality diamonds.
"When you think that one ton of mined earth yields less than a carat of diamond, and that high-quality diamonds over 10 carats are a rarity, the discovery of a 242-carat rough, of gem quality and exceptional size, is nothing short of a miracle," noted Patti Wong, Chairman of Sotheby's Asia.
Wong added that the perfect 88.22-carat diamond is a "summary of everything: A wonder of nature, a masterpiece resulting from man's ability to shape the hardest material on earth into an object of ultimate beauty and the most concentrated form of wealth, as stated by Pliny the Elder almost 2,000 years ago."
David Bennett, Worldwide Chairman of Sotheby's International Jewelry Division, said that one adjective came to mind when he viewed the stone for the first time.
"Breathtaking," he said. "Barely any diamonds of this weight are known to possess the same exceptional qualities of purity and perfection as this remarkable stone which is so full of fire and blinding brilliance."
Credits: Images courtesy of Sotheby's.