Jewelry Blog Rockford, IL
NBA Star Trae Young Pops the Question With Oval-Cut Diamond Engagement Ring December 20, 2021
Atlanta Hawks' star point guard Trae Young popped the question to his college girlfriend Shelby Miller on Thursday with a stunning oval-cut diamond in a halo setting. Young shared with his four million Instagram followers a bunch of candid pics of the actual proposal.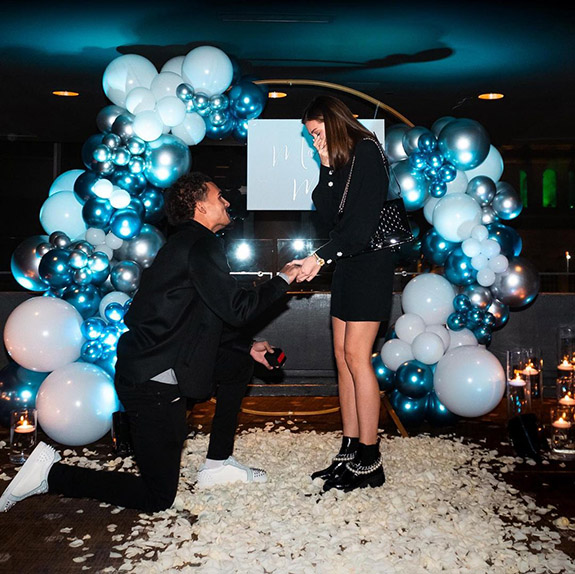 He captioned his post, "What a night," and added two ring emojis and the hashtag "FutureMrsYoung."
On her own Instagram page, the former Oklahoma Sooners cheerleader posted similar pics and captioned them, "Forever Young" punctuated by a grey heart.
With a ring box gripped in his left hand, the NBA's second-leading scorer kneeled on a bed of white rose petals against a backdrop of white and blue balloons and a sign that read, "Marry Me."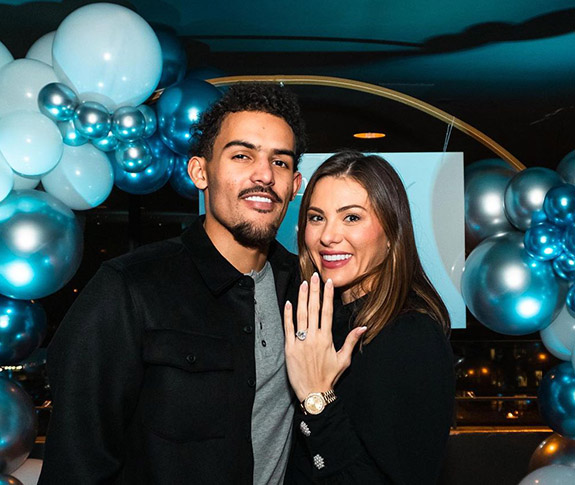 One of the Instagram photos shows Miller overcome with emotion, holding her right hand over her mouth as Young is just about to propose. In another photo, the newly engaged Miller joyfully shows her new ring to the camera.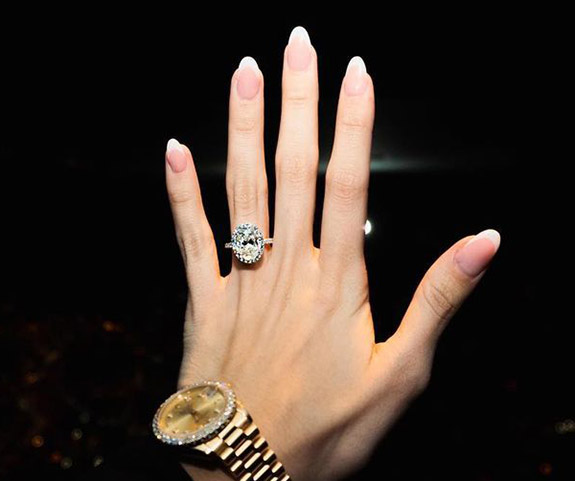 The oval shape has been trending lately, as a cavalcade of stars have chosen this shape — a cut that flatters the wearer by making the finger appear longer and slimmer. Among the most recent celebs to join the "Oval Club" are Kourtney Kardashian, Ariana Grande and Tay Dome, the new fianceé of actor Taylor Lautner.
Young, 23, and Miller, 25, have been dating since 2017. They met at the University of Oklahoma, where he became a top NBA prospect after his freshman year.
The 6 ft 1 in, 164 lb playmaker they call "Ice Trae" is currently second in the NBA in scoring, averaging 27.3 points per game in the first half of an All Star-caliber season. In August of this year, he signed a new deal with the Hawks that's worth at least $172 million.
Credits: Images via Instagram.com / traeyoung.