Jewelry Blog Rockford, IL
Lesotho Legend — Fifth-Largest Gem-Quality Diamond Ever Mined — Sells for $40 Million March 14, 2018
The colossal 910-carat diamond recovered from the Letšeng mine in January was sold on Monday for $40 million. Dubbed the "Lesotho Legend" to honor its country of origin, the Type IIa, D-color rough specimen is the fifth-largest gem-quality diamond ever discovered.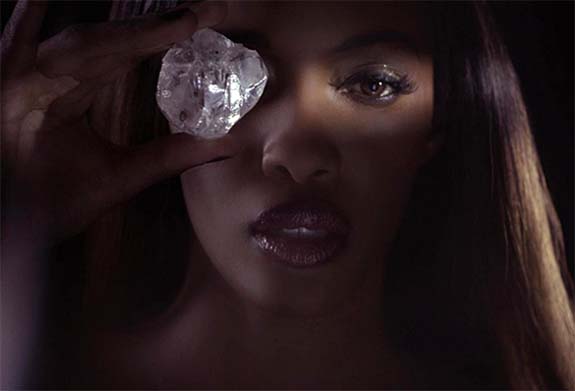 The Lesotho Legend also has the distinction of being the largest gem-quality diamond ever unearthed at Letšeng, a mine that has earned the reputation for being the highest dollar-per-carat kimberlite mine in the world.
Despite having a land mass slightly smaller than Maryland, Lesotho is an international powerhouse when it comes to turning out huge, top-quality stones. Some of Letšeng's most impressive finds include the Lesotho Promise (603 carats), Letšeng Star (550 carats) and Lesotho Legacy (493 carats).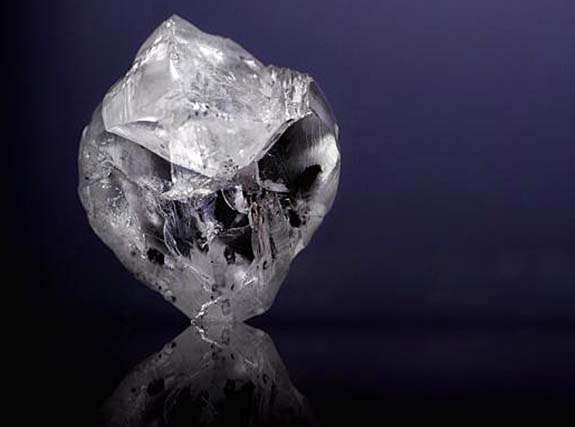 NationalJeweler.com reported that the Lesotho Legend was purchased at tender by Antwerp-based diamond supplier Samir Gems and other partners. The company will now face the challenge of mapping and cleaving the oddly-shaped rough diamond to yield the optimal number of polished diamonds while losing the least amount of carat weight. A rough diamond of 910-carats could result in 10 to 30 gem-quality polished stones of various shapes and sizes, according to experts.
When Gem Diamonds Ltd. announced its discovery in January, we guessed that the rough diamond would sell for about $50 million. That estimate was based on the recent sales of huge diamonds exhibiting nearly identical characteristics.
The 1,109-carat Lesedi La Rona (#2 on the all-time list) had fetched $53 million in September of 2017, while the 812-carat Constellation (#7 on the all-time list) was sold for $63 million in May of 2016. Both were D-color, Type IIa diamonds, which means they were colorless and chemically pure with no traces of nitrogen or boron impurities.
In a statement, Gem Diamonds' CEO Clifford Elphick said, "We are delighted with the outcome of the sale of this iconic diamond, which demonstrates the exceptional quality of the Lesotho Legend itself, as well as reaffirming the unique quality of the Letšeng diamond production."
United Kingdom-based Gem Diamonds Ltd. holds a 70% stake in the Letšeng mine with the government of Lesotho owning the remaining 30%.
Credits: Images courtesy of Gem Diamonds Ltd.