Jewelry Blog Rockford, IL
Jewelry Segment Records Triple-Digit Sales Jump in July 2022 vs July 2019 August 18, 2022
Thanks to summer shoppers who continued to spend on "experiences and goods that make them feel good," the retail jewelry sector posted another terrific month, with July 2022 recording a startling triple-digit increase compared to the pre-pandemic figures of July 2019.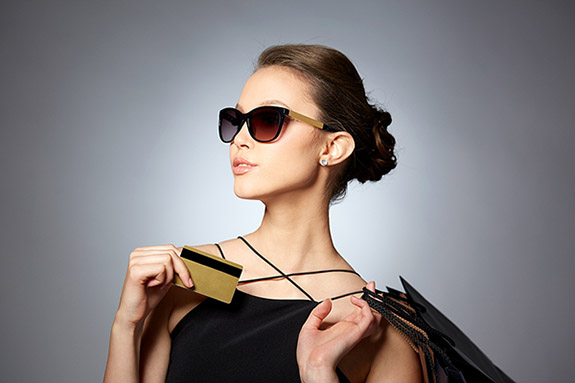 Mastercard SpendingPulse™, which measures in-store and online sales across all forms of payment, reported that July's jewelry sales performance was up 18.6% over July 2021 (YOY) and a whopping 109.1% over July 2019 (YO3Y).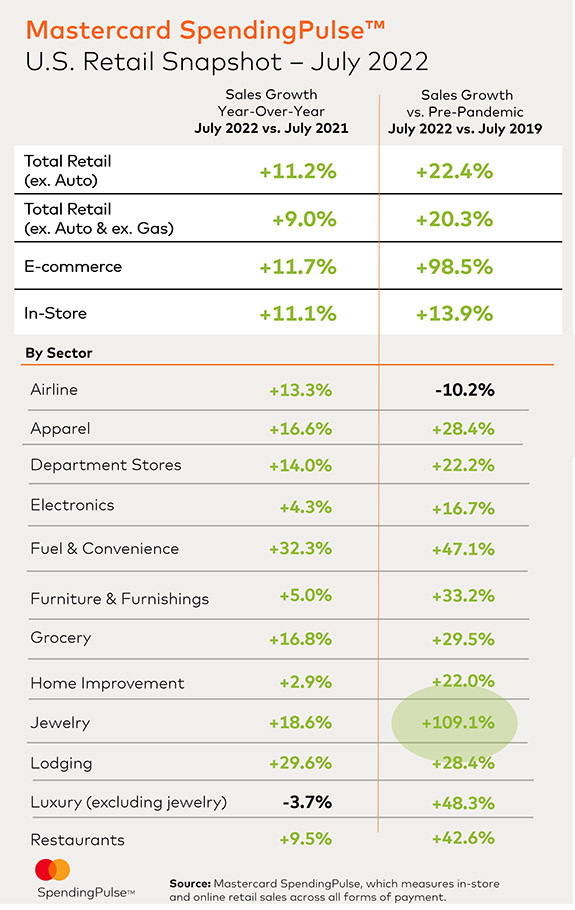 The jewelry sector's YO3Y growth outpaced all other sectors by a wide margin.
"The latest retail trends place an emphasis on consumer choice and passion-driven spending," said Steve Sadove, senior advisor for Mastercard and former CEO and Chairman of Saks Incorporated. "They're hunting for deals, shopping across channels and ultimately still spending on experiences and goods that make them feel good."
Interestingly, luxury items (excluding jewelry) were down 3.7% during July 2022 compared to the year before. It was the only sector in Mastercard's list to be mired in negative territory.
Despite rumblings in the marketplace about inflation and a possible downturn in the economy, consumers were undaunted when it came to pulling out their credit cards. Total retail sales in July 2022 (excluding auto) were up 11.2% YOY and 22.4% YO3Y, with both in-store and e-commerce sales enjoying YOY increases of more than 11%.
The credit card company noted that road-trippers saw some relief at the pump and travel remained a priority with lodging up 29.6% YOY and airline sales up 13.3% YOY.
Mastercard SpendingPulse™ findings are based on aggregate sales activity in the Mastercard payments network, coupled with survey-based estimates for certain other payment forms, such as cash and check.
Credits: Shopper image by Bigstockphoto.com. Table courtesy of Mastercard SpendingPulse™.