Jewelry Blog Rockford, IL
Dorothy's Ruby Slippers Return to the Smithsonian After 18-Month Hiatus and Rejuvenating Facelift October 18, 2018
They're back! The iconic ruby slippers made famous by actress Judy Garland in the landmark 1939 film
The Wizard of Oz
return to the Smithsonian in Washington, D.C., this Friday after an 18-month hiatus and rejuvenating facelift.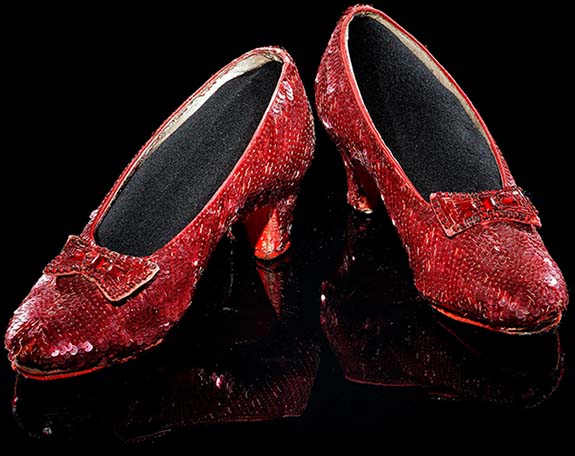 Since they were first exhibited in 1979, Dorothy's Ruby Slippers had been a top attraction, but environmental factors, such as light and moisture, had taken their toll. The leather was deteriorating, the ruby-red sequins that once gave the slipper their vibrant color were flaking and the threads holding the sequins in place were frayed. Overall, the slippers appeared dull and washed out. They were crying out for some TLC.
So, exactly two years ago, conservationists at the National Museum of American History launched a Kickstarter campaign to generate the funds to provide Dorothy's Ruby Slippers with conservation treatment and a new display case. Within 30 days, the campaign exceeded its $300,000 goal with support from more than 6,000 donors.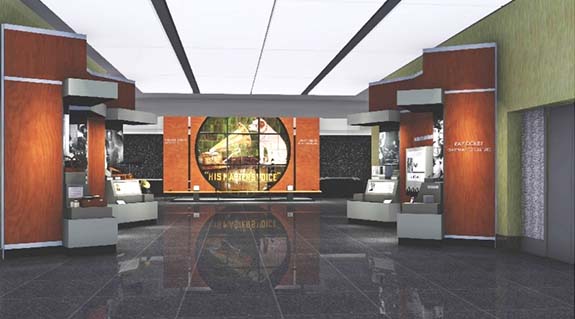 On Friday, visitors to the museum will see the new-look ruby slippers in their own gallery at the museum's newly renovated third floor West Wing. They are highlighted in an exhibit called the "Ray Dolby Gateway to American Culture," which is dedicated to exploring American history through culture, entertainment and the arts.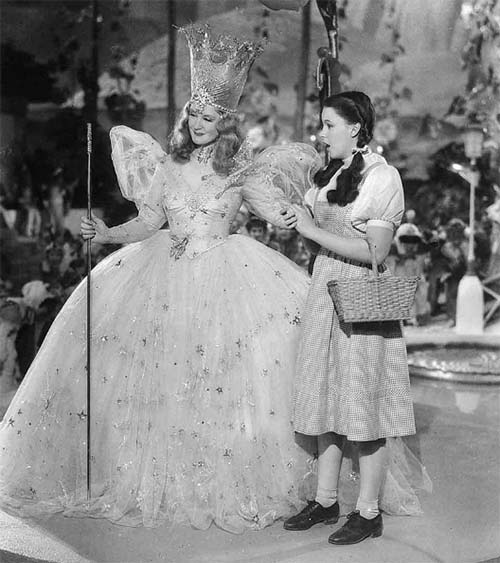 The Ruby Slippers will be on view in a state-of-the-art display, along with a prop wand used by Billie Burke, who played Glinda the Good Witch. The wand is on special loan to the museum through November 2019. And the museum's Scarecrow hat will be shown through February 2019.
Interestingly, Dorothy's Ruby Slippers are not adorned with rubies. In fact, the bugle beads that prop designers used to simulate rubies proved to be too heavy. The solution was to replace most of the bugle beads with sequins, 2,300 on each slipper. The butterfly-shaped bow on the front of each shoe features red bugle beads outlined in red glass rhinestones in silver settings.
More recently, we learned that the Smithsonian's Ruby Slippers — one of four pairs known to exist — are mismatched. Each shoe has Garland's name hand-written on the inside, along with the "#1" on one shoe and "#6" on the other. Last month, the Ruby Slippers stolen from the Judy Garland museum in 2005 were finally recovered. When Smithsonian conservators inspected the shoes, they realized that the museum's shoes completed two matched pairs.
On Friday and Saturday, museum visitors are encouraged to celebrate the return of the Ruby Slippers by wearing Oz-inspired costumes and red shoes. The museum is located on Constitution Avenue N.W., between 12th and 14th streets, and is open daily from 10 a.m. to 5:30 p.m. (except Dec. 25). Admission is free.
Credits: Ruby Slippers photo by Richard Strauss, Smithsonian; The Wizard of Oz publicity shot by MGM (ebay posting) [Public domain], via Wikimedia Commons. "Ray Dolby Gateway to American Culture" photo courtesy of Smithsonian.