Jewelry Blog Rockford, IL
Christmas Miracle: Anniversary Ring Rescued and Returned After 9 Years in Sewer Line December 13, 2018
Paula Stanton will be celebrating her 38th anniversary on December 27 with two diamond anniversary bands, one of which she's calling her "Christmas miracle."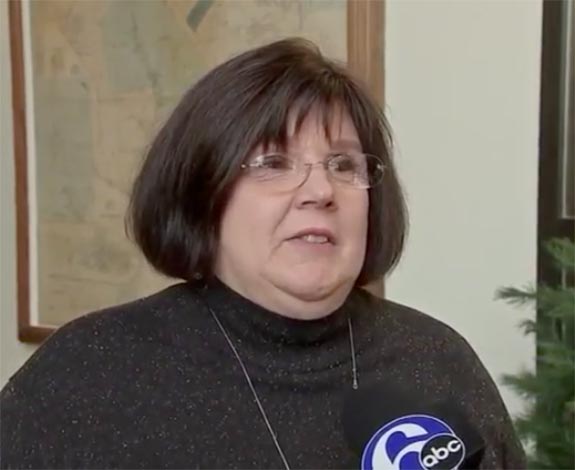 Nine years ago, the Somers Point, N.J., resident had been cleaning her bathroom when her loose-fitting, 20th anniversary diamond ring accidentally fell into the toilet and disappeared down the drain.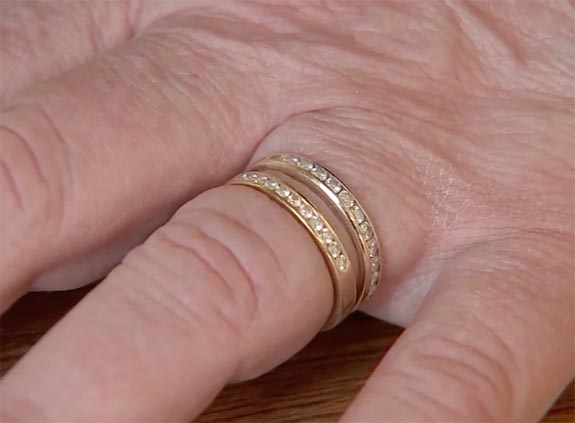 "It had been a little big on my finger, because it was wintertime and my hands were smaller," she told pressofatlanticcity.com. "I felt so bad about it. Sad and embarrassed."
Stanton's husband, Michael, soon replaced the yellow gold anniversary band with a nearly identical one in white gold, but Stanton longed to see the original again.
In fact, three years ago, she approached the city's public works crew chief Ted Gogol when he was on the job near her home.
"She had this look on her face while she was telling me about it that said, 'I can't believe I did this,'" Gogol told pressofatlanticcity.com. "I told her really nicely that the chances of us finding it... well, just in passing, we'd keep an eye out for it."
And he did.
Just after Thanksgiving, Gogol and his crew removed a manhole cover and descended into the sewer line to do routine maintenance about 400 feet from Stanton's house. Despite the poor visibility and blackened water, the crew chief spotted something reflective — a ring — amidst the muck and debris.
When the Stantons returned from their holiday trip, there was a note taped to their door, asking them to contact the city's public works department.
Gogol confirmed it was Stanton's ring when she accurately described the initials that were engraved inside.
"He came by after work and dropped it off," Stanton told pressofatlanticcity.com. "Nobody could believe it. Everyone was in a state of shock. I was hugging him and crying. I was calling my kids and telling people about it. My family had a difficult year, and for this to happen..."
A local jeweler told her the best way to sanitize a ring that had been residing in the sewer for nine years was to boil it in hydrogen peroxide and lemon juice.
"That ring didn't want to leave her family," Gogol told a reporter from the Philadelphia ABC affiliate. "There are so many things that could have happened. It could have been washed away. It could have been crushed, but it was just meant to be."
Stanton believes the return of her diamond anniversary band, which she is now wearing proudly next to the replacement, is her Christmas miracle.
Credits: Screen captures via 6abc.com.