Jewelry Blog Rockford, IL
With a Price Tag of $17 Million, 'Passion Diamond Shoes' Are the Most Expensive in the World October 2, 2018
Jada Dubai's new "Passion Diamond Shoes" — elegant stilettos made from real gold and embellished with two round 15-carat D-flawless diamonds — went on sale last week for $17 million and are said to be the most expensive pair of shoes in the world. The stunning stilettos are on display at the world's only seven-star hotel, the Burj Al Arab in Dubai.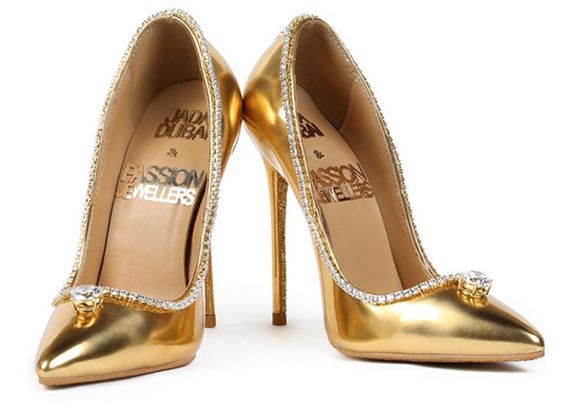 Each shoe is trimmed with 118 smaller round diamonds and features one of the impressive crowning jewels prong-set near the pointed toe. Everything about the "Passion Diamond Shoes" exudes luxury. Even the insoles are inscribed in gold.
Jada Dubai's record-setting shoes, which were designed in coordination with Dubai-based Passion Jewellers, took nearly nine months to create.
"Jada Dubai designs only shoes with diamonds," said the company's co-founder, Maria Majari. "For the launch of our second collection, we wanted to create a piece that is truly unique in the world using very rare diamonds."
While the prototype shoes are shown in size 5.5, those who place an order will receive a custom pair in the requested size.
The record for the world's most expensive shoes was previously held by a $15.1 million pair conceived by British designer Debbie Wingham in October of 2017.
Credit: Image courtesy of Jada Dubai.