Jewelry Blog Rockford, IL
Win, Win: Good Samaritan Rewarded for Reuniting Teacher With Lost Wedding Rings March 29, 2018
A Raleigh, N.C., woman who went to great lengths to find the rightful owner of a lost bridal set was rewarded for her honesty by a local Walmart.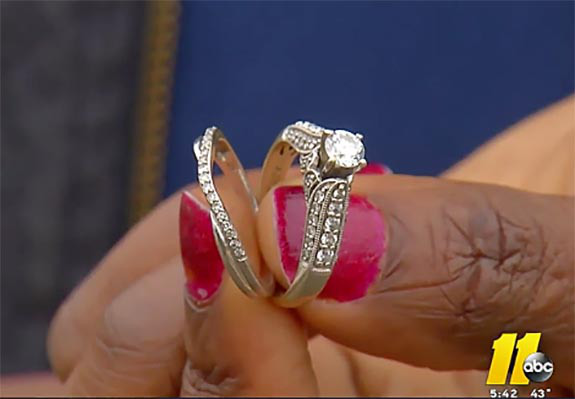 A little over two weeks ago, Esther Daniel found a diamond engagement ring and matching wedding band on the pavement of a Walmart parking lot. She immediately alerted the store's management and posted a lost-and-found notice on the "Raleigh Moms" Facebook group. When nobody came forward to claim the rings, Daniel turned to her local ABC affiliate for help.
ABC11's Eyewitness News ran the story and posted notices on its own Facebook and Twitter pages. That high-profile exposure worked to perfection, as Raleigh elementary school teacher Shnita Horton came forward as the owner.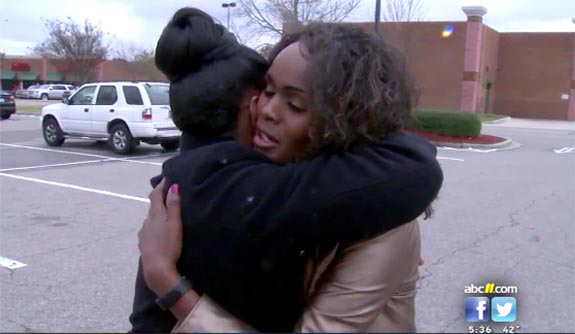 "When she lost [the rings], it was like her world fell apart," husband Robert Horton told Eyewitness News. "She was missing something, more than the rings. It was like a piece of her was missing."
Daniel explained why she wouldn't rest until the owner was found...
"When I was a little girl my mama taught me [about] honesty and just this week we were talking with my son about integrity," Daniel said. "That integrity is doing the right thing when no one is watching."
The Raleigh mom's exceptional efforts were noticed by the management of the local Walmart.
"I was actually emotional, too, when I first heard this story and that she was able to get the ring back to the right person," assistant manager Salif Saidy told Eyewitness News.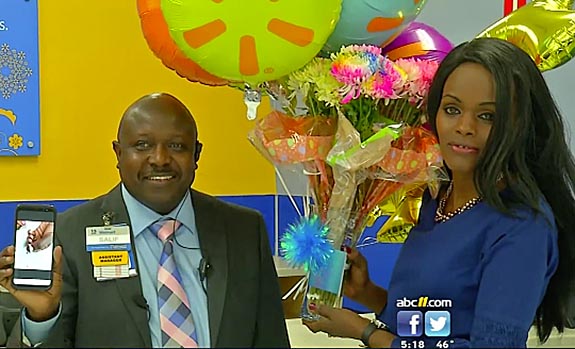 Saidy asked the reporter to invite Daniel back to the store for a followup story. When she arrived, Saidy had a surprise waiting for her.
"We just wanted to thank you for your honesty and for the good deed, and on behalf of Walmart I would like to present you with a $500 gift card," Saidy said.
Saidy handed Daniel a big bouquet of flowers and balloons and pulled out his cell phone. On the screen was the photo Daniel had posted to social media two weeks earlier.
Daniel said she was moved by Walmart's gesture.
"It was humbling because I was just doing what needed to be done, and what I would like someone to do for me," she said.
For Daniel, the experience affirmed a maxim that's very close to her heart.
"Never stop fighting for the right thing," Daniel said.
Credits: Screen captures via abc11.com.