Jewelry Blog Rockford, IL
'The Du Pont Ruby' and 'The Du Pont Emerald' to Headline Christie's NY Sale December 5, 2019
An extraordinary ruby and emerald once owned by philanthropist Jessie Ball du Pont, the wife of American industrialist Alfred Irénée du Pont, highlight two high-profile lots at Christie's Magnificent Jewels sale in New York on December 11.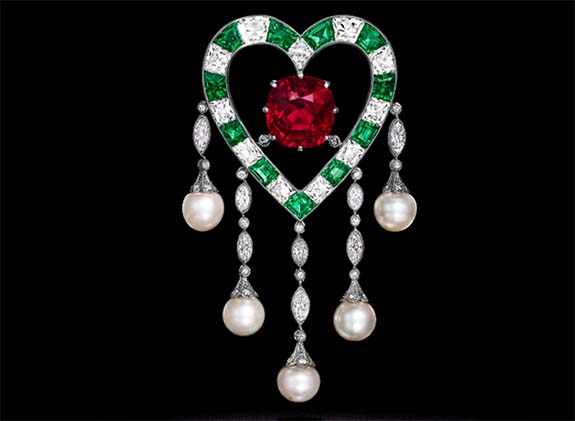 "The Du Pont Ruby" is set in an elaborate platinum and 18-karat gold brooch that's expected to sell in the range of $3.5 million and $5.5 million. The cushion mixed-cut Burmese ruby weighing 11.20 carats is mounted in the center of a heart formed by rectangular and trapezoid-shaped emeralds, as well as French, old and marquise-cut diamonds. Dangling at the sides and bottom of the brooch are five natural saltwater pearls.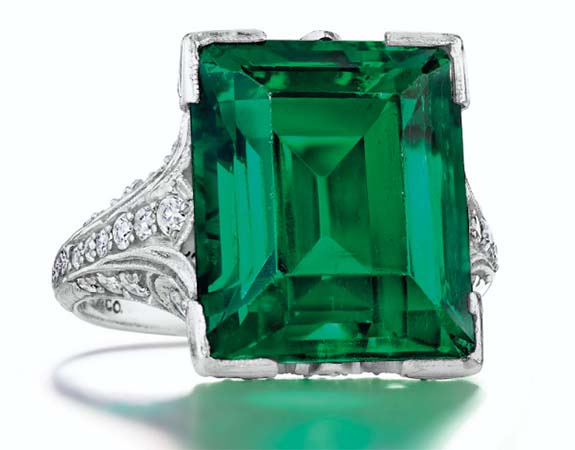 "The Du Pont Emerald" weighs 9.11 carats and is adorned with old-cut diamonds in a platinum ring designed by Tiffany & Co. circa 1920. The rectangular step-cut emerald was sourced in Colombia and the ring is expected to fetch $500,000 to $700,000.
Both pieces had been donated to the Virginia Museum of Fine Arts by Mrs. du Pont's estate after her death in 1970. The proceeds from the sale of these items will be used by the museum to facilitate future acquisitions.
Mrs. du Pont had been born into Virginia's respected Ball family, with family roots that extended to Mary Ball, the mother of George Washington. Jessie had met Alfred du Pont in 1898 when she was just 14 years old. Twenty-three years later, she would become his third wife.
Alfred was 20 years her senior and rose to prominence through his work in the Du Pont family's gunpowder manufacturing plant. Later, he would amass a fortune through his investments in land and banking. He passed away in 1935.
In the years that followed, Mrs. du Pont became a founding member and original trustee of the Virginia Museum of Fine Arts. Through her influence and generosity, the museum's largest gallery would be named for her distant relative, Mary Ball.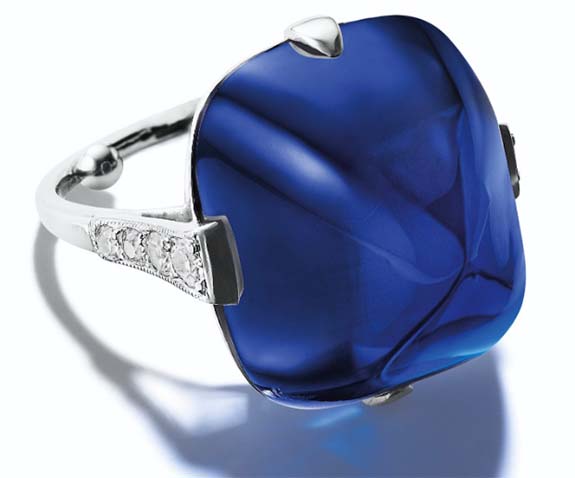 Another top lot at Christie's Magnificent Jewels sale is a 30.14-carat Belle Époque sapphire and diamond ring. Designed circa 1915, the ring features a Kashmir sapphire and a platinum band studded with old-cut diamonds. The piece is expected to sell in the range of $3.5 million to $5.5 million.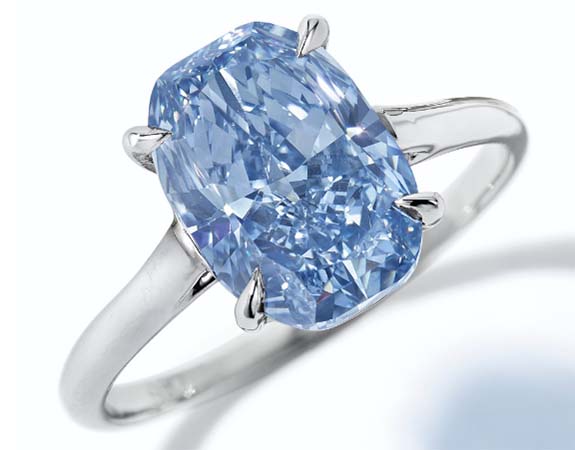 Auction bidders will also have their eyes on a 3.07-carat fancy vivid blue diamond ring. It features a round-cornered rectangular modified brilliant-cut center stone boasting a clarity of VVS1. The estimated selling price is $3 million to $4 million.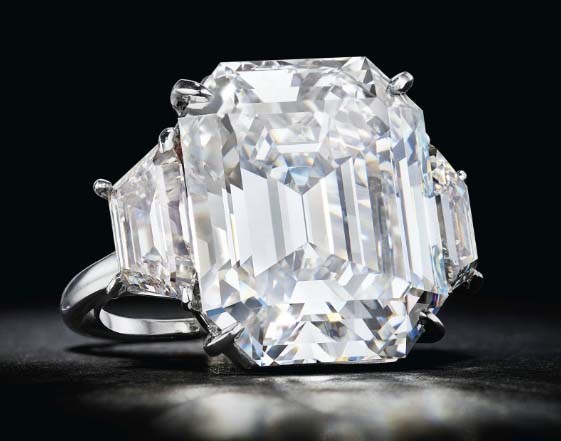 Rounding out the top lots at the auction is a diamond ring of 24.13 carats. The rectangular-cut center stone is rated D-flawless and is accented with trapezoid-shaped side stones. It is expected to fetch $2 million to $3 million.
An auction preview will be held at Christie's Galleries at 20 Rockefeller Center in New York City from December 6 to December 10.
Credits: Images courtesy of Christie's.