Jewelry Blog Rockford, IL
Shuttered SF Greek Restaurant Opens Its Doors to Host Surprise Marriage Proposal May 28, 2020
A San Francisco-based Greek restaurant chain, which had closed each of its eateries in strict adherence to the city's shelter-in-place order, made a special exception recently and opened one of its stores so a long-time regular could surprise his girlfriend with a proposal in the exact spot where their first date took place five years ago.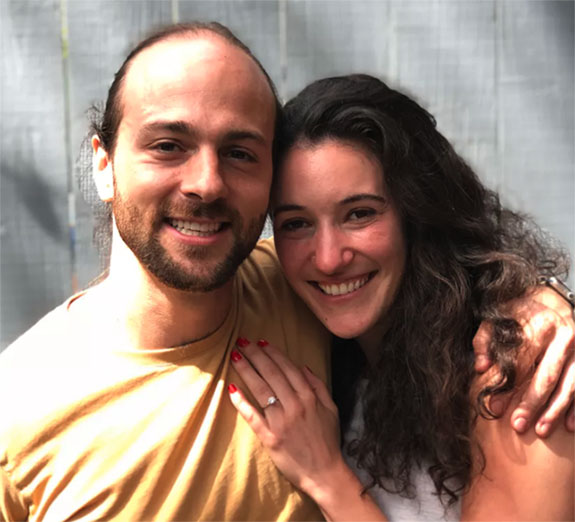 Sam Goldstein and Christa Simone are big fans of Souvla, a "fine-fast" restaurant chain specializing in spit-fired meats, Cali-fresh veggies, Greek wines and frozen yogurt in NYC coffee cups.
Goldstein told the dining guide site Eater SF that he had been contemplating a proposal long before the pandemic.
"I'm generally into big crowds," he told the site, "so I was trying to publicly embarrass Christa. But when the world shut down, that became increasingly hard."
Goldstein's backup plan was to contact the principals of Souvla to see if he could set up a special proposal on the outdoor patio of the chain's NoPa location. That's where the couple's relationship blossomed as they dined on chicken salads and a bottle of rosé.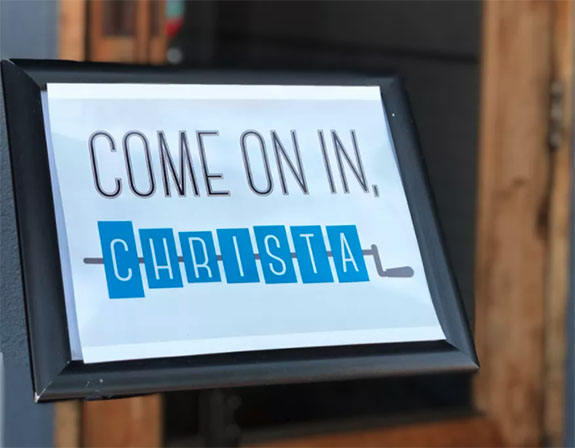 The love-struck young man was surprised when Souvla owner Charles Bililies quickly agreed to oblige. Not only did he open the shuttered restaurant for the couple, but also had a special sign made for the front window — "Come on in, Christa" — placed rose petals in the corridor leading to the patio and set up a table with sentimental photos, flowers and a bottle of wine.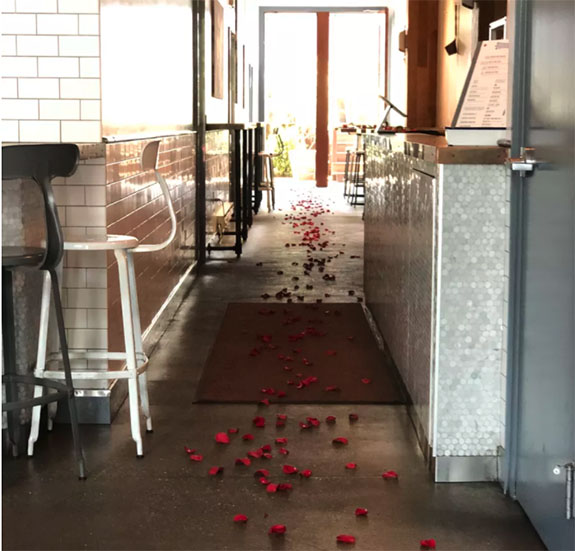 On Saturday, Goldstein encouraged Simone to take a walk with him through the neighborhood, making sure Souvla was on their route. When the couple passed in front of the restaurant, Simone was surprised to see her name on the sign.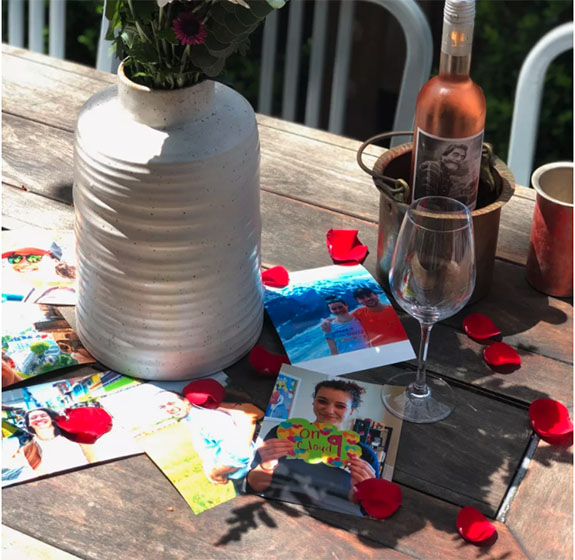 Bililies and his wife, Jen Pelka, greeted the couple and led them to the back patio, where Goldstein popped the question with a diamond ring and Simone said, "Yes."
"We were blown away by how incredibly generous and helpful Charles and Jen were," Goldstein told Eater. "It just goes to show how kind people can be, even to complete strangers. It was one of those moments that restores your faith in humanity."
Even though San Francisco allows restaurant take-out service, the Souvla chain has decided to remain closed through the shelter in place in an abundance of caution for the health and safety of its staff.
"We know San Francisco misses Souvla – we do too," the chain's representative told SFGATE. "We'll be reopening soon, in the safest way possible for our team and our guests. We hope everyone is staying happy and healthy, and we can't wait to see our customers again soon!"
Credits: Images courtesy of Souvla.