Jewelry Blog Rockford, IL
Royal Canadian Mint Launches World's First Diamond-Shaped Collectible Coin March 10, 2020
The Royal Canadian Mint has created an extravagant, three-dimensional diamond-shaped collectible coin adorned with an actual diamond. Crafted from three ounces of 99.99% pure silver, each 2020 $50 coin is punctuated by a 0.20-carat square-cut Forevermark© Black Label diamond sourced from Northern Ontario's Victor Mine.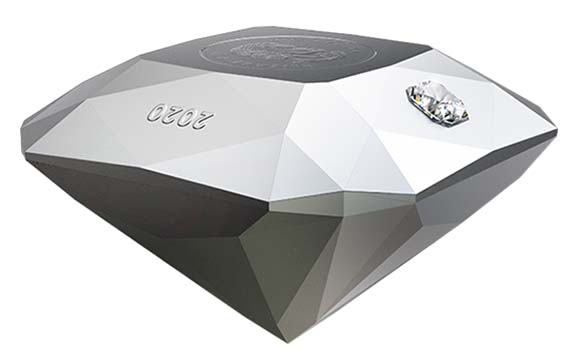 With a limited production of 700, the offering has already sold out.
The unique coin is aimed at the collectors' market and is the world's first coin to be shaped like a multi-dimensional diamond. Designed in collaboration with Crossworks Manufacturing and Forevermark diamonds, the coin displays a matte proof finish.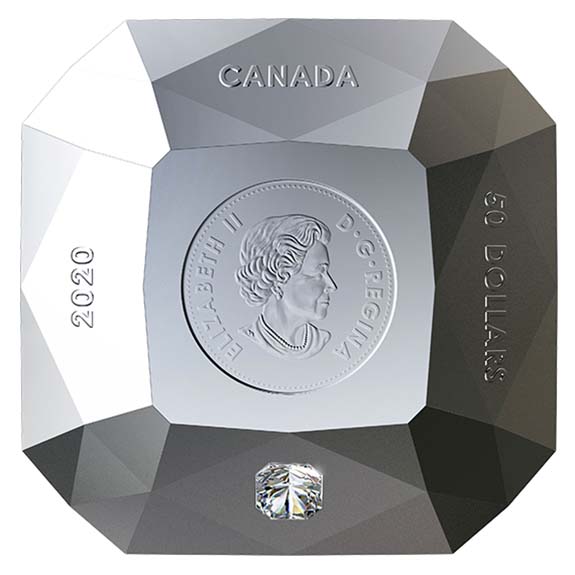 The four main crown facets of the coin include the square-cut diamond, the year "2020," the word "Canada" and the face value "50 Dollars." The table facet features the likeness of Her Majesty Queen Elizabeth II by Susanna Blunt.
The coin's patented square diamond cut is exclusive to Crossworks, a Canadian company and the top diamond manufacturer in North America.
According to the Mint's R&D team, it took more than a year to design and develop the diamond-within-a-diamond showpiece, as many challenges were overcome. Getting the right shape, size and angles was an enormous undertaking, and each step of the process underwent rigorous testing to ensure the finest quality.
"This coin is an incredible example of the capabilities of our Research and Development lab," said Royal Canadian Mint Product manager Erica Maga. "Getting this coin right took months and months of testing!"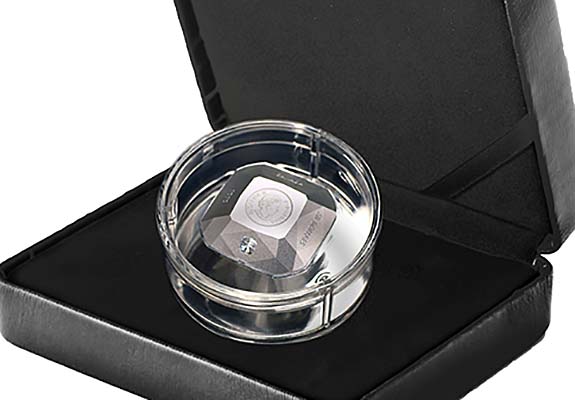 The premium luxury collectible is packaged in a specially designed Royal Canadian Mint-branded clamshell with a black beauty box. The mirrored bottom reflects light on the angled diamond cuts. Although the engraved face value is $50 CAD (about $37), the coin was priced at 30 times that, or $1,500 CAD ($1,117).
The Royal Canadian Mint is recognized as one of the largest and most versatile mints in the world.
Credits: Images courtesy of CNW Group/Royal Canadian Mint.