Jewelry Blog Rockford, IL
Music Friday: Tom Jones Can't Compete With a Diamond-Gifting Rival in 'I (Who Have Nothing)' October 12, 2018
Welcome to Music Friday when we bring you romantic throwback tunes with jewelry, gemstones or precious metals in the title or lyrics. In Tom Jones's soaring rendition of "I (Who Have Nothing)," the Welch crooner assumes the role of a poor man trying to win the heart of his true love. While his rival has the means to buy her diamonds, all Jones can offer are the words, "I love you."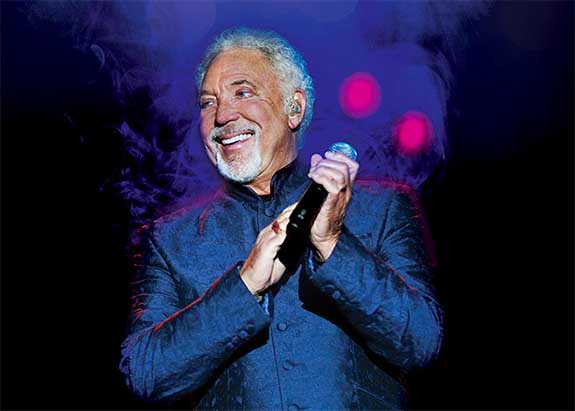 He sings, "He, he buys you diamonds / Bright, sparkling diamonds / But believe me, dear when I say, / That he can give you the world, / But he'll never love you the way / I love you."
The passionate young man professes his love, but it's not enough.
The song ends with Jones's character — nose pressed against his window pane — painfully watching his love "go dancing by wrapped in the arms of somebody else."
Written by Jerry Leiber and Mike Stoller, "I (Who Have Nothing)" has been covered by dozens of artists, both male and female, for the past 55 years, but the version that rises above the rest is performed here by Sir Thomas John Woodward (better known as Tom Jones). His powerful interpretation elevated the song to #14 on the
Billboard
Hot 100 chart in 1970.
The first artists to hit the airwaves with "I (Who Have Nothing)" were Ben E. King and Shirley Bassey, both in 1963. Since then, the song has been covered by singers as diverse as Petula Clark, Luther Vandross, Liza Minnelli and Neil Diamond.
Interestingly, "I (Who Have Nothing)" was derived from an Italian song called "Uno Dei Tanti," which translates to "one of many" in English. Joe Sentieri released the Italian version in 1961.
Jones, whose soulful voice and great looks melted hearts during the 1960s and 1970s, has sold more than 100 million records and charted 36 Top-40 hits, including "It's Not Unusual," "What's New Pussycat" and "Delilah." He's still touring at the age of 78.
We invite you to enjoy the video of Tom Jones performing "I (Who Have Nothing)." The lyrics are below if you'd like to sing along.
"I (Who Have Nothing)"
Written by Jerry Leiber and Mike Stoller. Performed by Tom Jones.
I, I who have nothing
I, I who have no one
Adore you, and want you so
I'm just a no one,
With nothing to give you but oh
I love you
He, He buys you diamonds
Bright, sparkling diamonds
But believe me, dear when I say,
That he can give you the world,
But he'll never love you the way
I love you
He can take you anyplace he wants
To fancy clubs and restaurants
But I can only watch you with
My nose pressed up against the window pane
I, I who have nothing
I, I who have no one
Must watch you, go dancing by
Wrapped in the arms of somebody else
When darling it's I
Who loves you
I love you
I love you
I love you
Credit: Photo by VMusic2016 [CC BY-SA 4.0 ], from Wikimedia Commons