Jewelry Blog Rockford, IL
Mining Company Names 157-Carat Diamond 'Polaris' to Honor Its Arctic Origins February 18, 2021
The largest diamond ever recovered from the Gahcho Kué diamond mine in Canada's Northwest Territories has been named "Polaris" to honor its Arctic origins. Polaris is the astrological name for the North Star, which is the outermost star in the handle of the Little Dipper.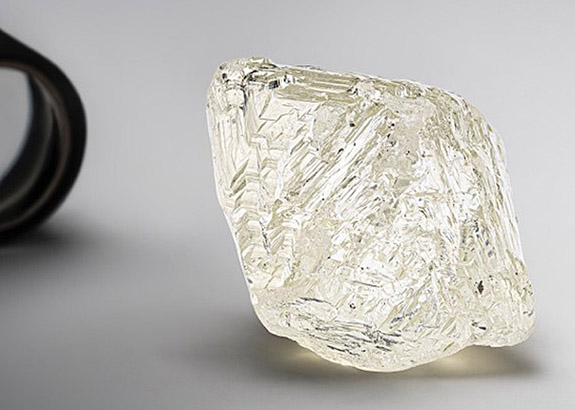 According to the mine's co-owner, Mountain Province Diamonds, the gem-quality, 157.38-carat diamond exhibits a rare natural blue fluorescence that echoes its origins at the edge of Canada's Arctic Circle.
(According to the Gemological Association of America, approximately 25% to 35% of diamonds will fluoresce when examined with a standard long-wave UV lamp. The vast majority will display blue fluorescence, although diamonds can fluoresce in a variety of other colors, including orangy yellow, yellow, orange, red, white and green.)
Polaris will be offered for sale during the mining company's second tender of the year at Bonas Group's offices in Antwerp. Included in the offering are more than 30 high-quality rough diamonds weighing 10.8 carats or more. Viewings will begin on February 22 and the sale will close on March 5. Diamonds will be awarded to the highest online bidders.
"It is an extraordinary stone, recovered at the end of an extraordinary year," said Reid Mackie, the company's vice president of diamond marketing. "Polaris, the North Star, is an enduring touch point of light for those navigating under northern skies. It remains a celestial constant as the earth rotates and the seasons change. We take inspiration from this stone and the beautiful light suspended within it as we, our customers and, indeed, the world navigate forward to more positive times."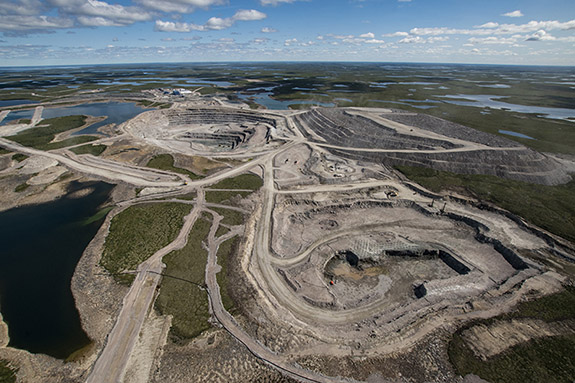 From the start of production in late 2016, the Gahcho Kué mine has established itself as a regular source of exceptional, large, gem-quality diamonds. In 2020 alone, Mountain Province sold more than 400 individual rough diamonds larger than 10.8 carats.
The Gahcho Kué mine is a remote fly-in/fly-out location 280km (174 miles) northeast of Yellowknife. De Beers has a 51% stake in the mine. The property consists of several kimberlites that are actively being mined, developed and explored for future development. It is said to be one of the 10 biggest diamond mines in the world.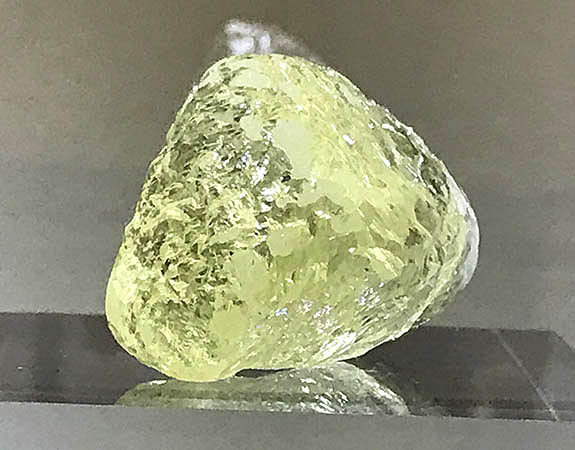 While Polaris is an impressive find, the 157.4-carat rough gem is less than a third of the weight of the largest rough diamond ever recovered in Canada. The Canadian record-setter weighed 552 carats and was sourced by Dominion Diamonds at the nearby Diavik mine in 2018. It was appropriately named "552."
The 552 was the star of a highly publicized exhibition at Phillips auction house in New York City in February of 2019.
Credits: Gahcho Kué diamond photo and mine photo courtesy of CNW Group/Mountain Province Diamonds Inc. Photo of "552" by The Jeweler Blog.