Jewelry Blog Rockford, IL
Lost for 9 Years, Diamond Engagement Ring Pried From a Gap in an Italian Sidewalk September 6, 2017
The picturesque town of San Marco dei Cavoti in southern Italy is now world famous for two things: 1) the delightful honey-and-nut confection known as torrone and 2) a diamond engagement ring that was miraculously liberated from a gap in one of its sidewalks — nine years after it was lost.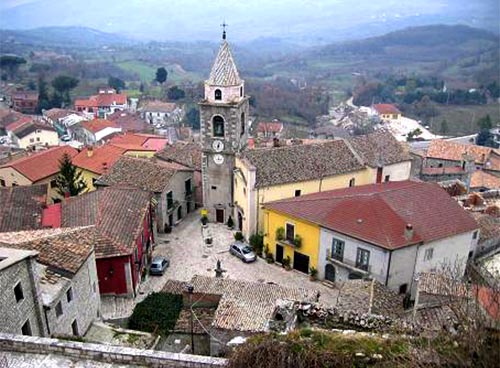 In the summer of 2008, New Jersey natives Margaret and Justin Mussel were staying with her parents in what may be the "sweetest" town in Italy when she noticed that her 1.1-carat diamond engagement ring was missing. They had visited Pompeii earlier in the day, so they assumed the ring was lost somewhere along the 80-mile span between the ancient city and her mom's home. They searched the house and its surroundings, but the ring was nowhere to be found.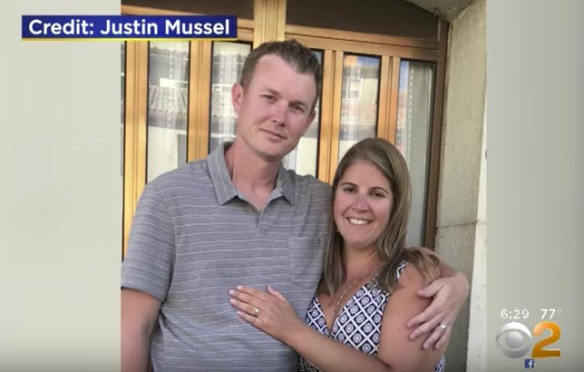 Margaret remembered that the ring had been loose, but she wore it anyway.
"I felt terrible, and I knew I should have probably taken it off," she told ABC. "I just felt really bad that I could have prevented it from falling off, and I kept it on that day."
Worse yet, since the ring was lost on their trip abroad — and not in the U.S. — their insurance company would not replace it.
The heartbroken couple returned to Brick, N.J., with the understanding that the princess-cut diamond in the white gold four-prong setting was likely gone forever. Justin saved up for a few years and bought a replacement ring for Margaret. The lost ring slowly faded from their memories.
That's until the couple returned to San Marco dei Cavoti a few weeks ago, with their two young boys.
One evening, while lounging with his wife on his in-laws' front porch, Justin saw a brilliant reflection emanating from the sidewalk in front of the house. Each time a car would drive by with its headlights on, he saw a flicker.
"I kept saying to Margaret, 'Do you see that? I see this glimmer coming out of the sidewalk," he told ABC.
He thought the light might have been bouncing off a coin.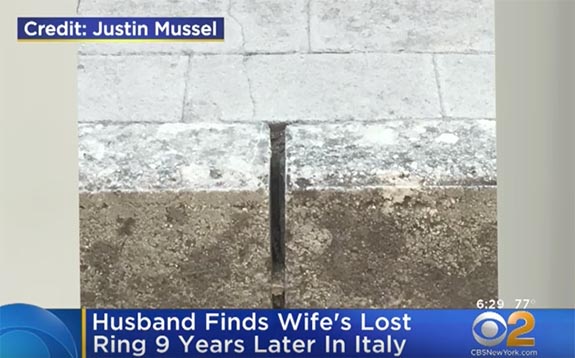 Armed with a screwdriver, Justin tracked the reflection to a gap in the stones that bordered the sidewalk. He pried the shiny object that was jammed in the crevice, and what emerged was Margaret's ring. The precious metal was slightly scratched, but the diamond was in perfect condition.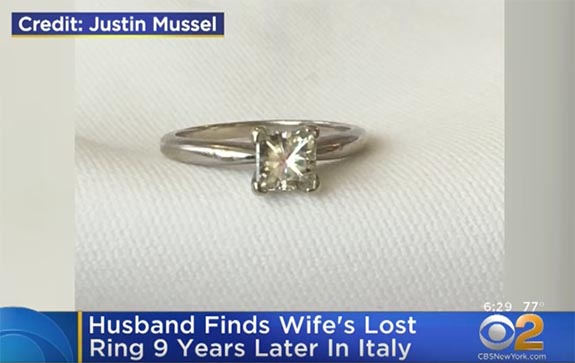 "I was like, 'There's no way the ring is in there.' I couldn't believe it. I thought he was playing a joke," she told ABC.
"Never in my wildest dreams did I ever think we would find it again," she added.
"The odds of it falling into this crack, much less finding it nine years later, are astronomical," Justin told the
Asbury Park Press
.
Justin believes the ring must have bounced into the gap with the stone facing down. Over time, it had been covered in dirt, but enough of the diamond was exposed to reflect the beams from the cars' headlights.
Margaret is now wearing her original engagement ring. The replacement ring will be for one of her boys when the time is right.
Photos by Justin Mussel; Screen captures via YouTube.com/CBS New York. San Marco dei Cavoti photo by User: Pcocca Patrizia Cocca (Own work) [Public domain], via Wikimedia Commons.