Jewelry Blog Rockford, IL
Lost Diamond Pops Out of Vacuum Cleaner at Panama City Beach Apparel Store March 16, 2022
In an uncanny stroke of good fortune, a Panama City, FL, resident was reunited with her lost engagement diamond, thanks to the honesty of a Good Samaritan at a women's apparel store and a vacuum cleaner that happened to get clogged at the most opportune time.
A few weeks ago, Haley Breitenbach was enjoying an average day in and around Panama City Beach. She attended a baseball game with her daughter, did a little shopping at Pier Park, picked up some essentials at Target and then zoomed back home to fix dinner, finish the laundry and pack a suitcase for an upcoming trip.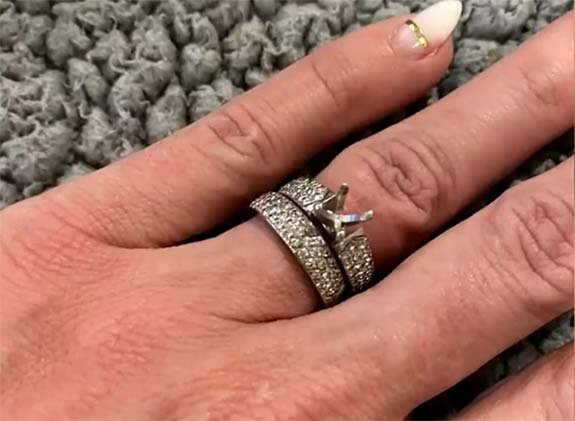 When her engagement ring got snagged on a blanket, she realized something was terribly wrong. The diamond center stone that she had worn for 20 years was gone. She and her husband, Charlie, searched the house in vain.
"I felt somewhat bare or incomplete even though it's a possession," Breitenbach told NBC-TV Panama City affiliate WJHG. "It kind of feels weird to say that, but when it's a part of you, then you just feel naked without it."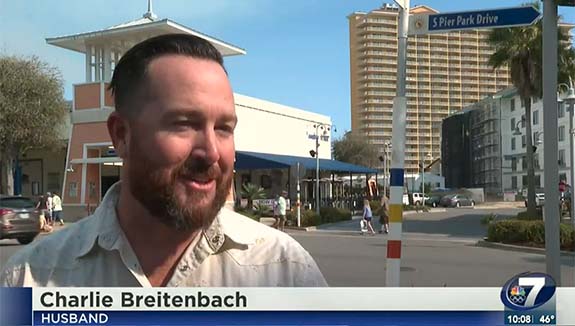 "Her reaction was enough for both of us," Charlie said.
Armed with a mental map of where his wife had been on the day she lost her diamond, Charlie spent the next day retracing her steps, talking to proprietors and leaving his business card at every stop. It was like finding a needle in a haystack, but Charlie knew it was the right thing to do.
"Not a lot of hope we would find it, but I knew what I needed to do for her and it was the least I could do for her," he told WJHG.
A week later, Haley got a call from a Good Samaritan who worked at Versona, a women's apparel shop in Pier Park. The chain has more than 100 locations throughout the US.
The worker had been tidying up the store when the vacuum cleaner went on the blink. When she took the vacuum apart to remove the obstruction, the diamond popped out with it.
Haley called the Good Samaritan "the sweetest little thing ever."
"Her honesty and her kindness… there aren't enough words to express our happiness or gratitude to her," Haley said.
A news crew from WJHG followed Haley and her husband back to Pier Park, where they delivered flowers and a personal note to Emma, the Good Samaritan at Versona.
In a footnote to the story, a WJHG news anchor said that Haley had dropped off the diamond and ring at her local jeweler so the gem could be reset. Haley can't wait to have it back on her finger where it belongs.
Credits: Screen captures via wjhg.com.