Jewelry Blog Rockford, IL
Life-Changing Moment: 'The Sun Glinted on the King and My Heart Seemed to Stop' January 26, 2022
"As I picked it up, the sun glinted on the king and my heart seemed to stop."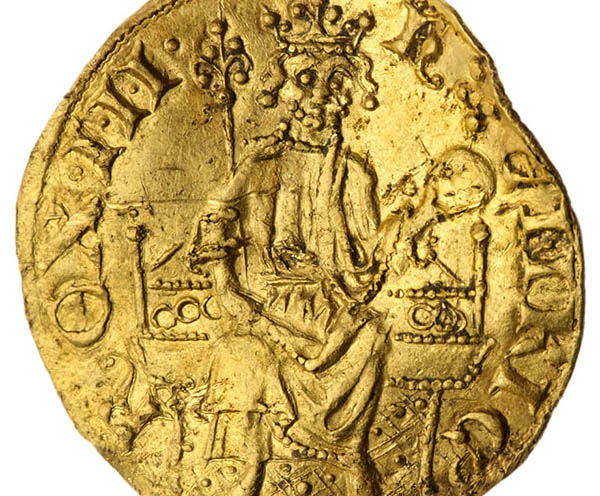 That's how amateur metal detectorist Michael Leigh-Mallory recalled his breathless encounter with a really old gold coin he had just plucked from a plowed field in Devon, England. Now, four months later, the Henry III gold penny has proven to be a life-changer.
On Sunday night at Spink's auction house in London, the 13th century coin — one of only eight known to still exist — yielded a mind-boggling £648,000 ($875,000). The final price outpaced the pre-auction high estimate by 62%.
Leigh-Mallory, a retired ecologist, thanked his kids for reigniting his passion for metal detecting, a hobby he gave up 10 years ago when he became a family man. His old metal detector had been relegated to a closet and was mostly forgotten.
But in September of 2021, Leigh-Mallory's wife reminded him that he had promised to take the kids metal detecting. His family was thrilled when their treasure hunt netted an Elizabethan coin.
The father of two was so excited by the find that he decided to invest in a new metal detector. On the day the new device arrived — September 26, 2021 — he was back in the field testing it out.
"It was a bright, sunny day and within 15 minutes I found the [Henry III] coin," he told
The Guardian
. "I knew it was gold, but I had no idea how important it was."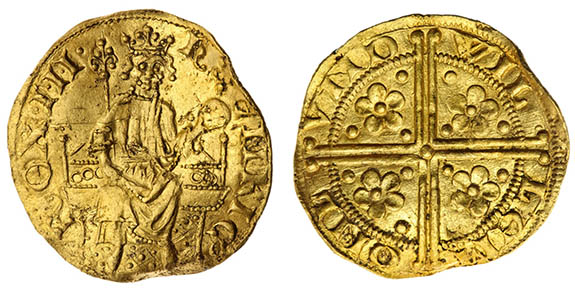 Hoping to learn more about the find, Leigh-Mallory posted a photo of his slightly bent gold penny on Facebook.
Gregory Edmund, a numismatist with London-based auctioneer Spink & Son, spotted the post and contacted Leigh-Mallory with the news that he had discovered one of the most significant coins in the history of English numismatics.
About 50,000 Henry III coins were minted in 1257, but only eight remain. Four are in private hands and the other four are in museums.
Leigh-Mallory said he would share the proceeds of the sale with the owner of the land on which the coin was found. His portion, he said, will fund the university educations of his kids, who are now 13 and 10 years old.
"It is quite surreal really," he told
The Guardian
. "I'm just a normal guy who lives in Devon with his family, so this really is a life-changing sum of money which will go towards their futures."
The Henry III coin is historically significant because it marked the return of gold coinage into Europe after a near-500-year hiatus. Currency at the time was silver-based.
The reason why so few Henry III gold pennies still exist is because they were roundly rejected after their release and nearly all of them were melted down. In 1257, the monetary value of the gold coin was equal to 20 silver pennies, but the melt value of the gold was worth more than the coin itself.
Described as the first "true" portrait of an English king on a coin, the obverse shows Henry III sitting on a throne with a scepter in his right hand and an orb in his left. Around the edge of the coin are the words "Henric," meaning Henry, and "Rex I.I.I," for the third king.
The reverse shows a long cross and four five-petalled roses, along with the name of King Henry III's goldsmith, William of Gloucester, around the edge.
This past Monday, Leigh-Mallory set out on a 180-mile pilgrimage from Devon to Henry III's tomb in Westminster Abbey as a way of paying his respects and saying thank you for his good fortune.
Credits: Images courtesy of Spink & Son.