Jewelry Blog Rockford, IL
Jake Owen Reveals 'Dat Durrrrty Knee,' a Sure Sign of His Traditional Marriage Proposal December 8, 2020
Country music star Jake Owen posted a photo of "Dat durrrrty knee" to his 1.1 million Instagram followers on Friday. It was a sure sign that he had popped the question to longtime girlfriend Erica Hartlein in the most traditional and festive way, on bended knee at an outdoor Christmas tree lot.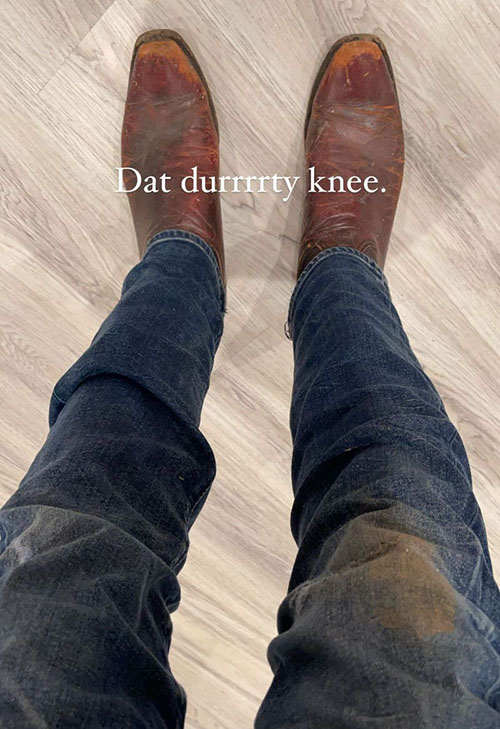 In a post sprinkled with festive tree emojis, Owen wrote, "5 years ago we went and got our first Christmas Tree together… at this same spot. This year, I asked her if she'd like to get Christmas Trees every year for the rest of our lives."
Owen included a number of candid photographs of the actual proposal and joyful aftermath.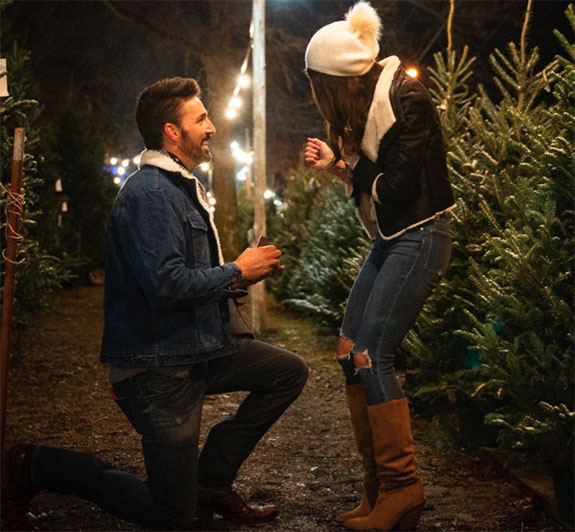 In one shot, Hartlein seems to be staring at the open ring box as Owen is proposing with his high knee planted in the muddy ground.
In another shot, the couple celebrates the moment with the help of their adorable 19-month-old daughter, Paris Hartley.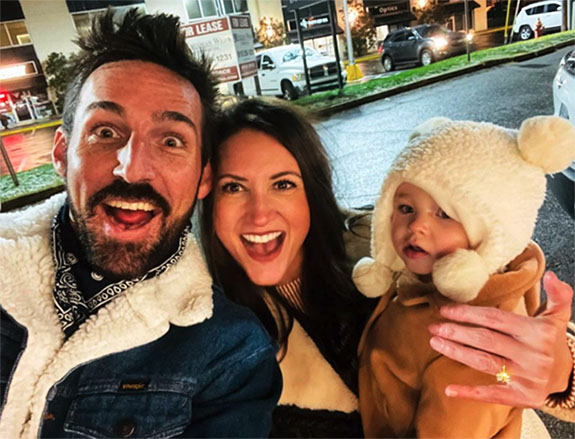 "Our little Paris was there to witness the complete surprise," Jake wrote on Instagram. "So much of a surprise, Erica didn't have her nails done… (yes, I now know that's big deal I guess)."
Although the engagement ring details have yet to be revealed, the center stone appears to be a sizable round or oval yellow diamond set on a simple yellow-gold band.
"She said yes in the sprinkle of a Nashville snow," he continued, "and we celebrated by going to her favorite restaurant. She was successful not getting Polynesian Sauce on that bling. Life is good. I love you @ericahartlein."
Owen also gave a shout-out to his buddy, Matthew Paskert, who took the candid photos.
Owen and Hartlein met in 2015 at a Restoration Hardware store, where she worked as an interior designer. Jake was furniture shopping and it was love at first site.
He told the "All Our Favorite People" podcast that he was intrigued by how beautiful she was and how she was holding court in the store that day.
"I was like 'Wow, she's got a lot going for her. She's confident,'" he said.
He asked her out for a beer and the rest is history.
They made their first public appearance together at the 2018 ACM Awards, and in November of that same year announced they were having their first child. Owen is also the father of 8-year-old Olive Pearl from his previous marriage to Lacey Buchanan.
Credits: Images via Instagram/jakeowenofficial.