Jewelry Blog Rockford, IL
Houston Women Take Control of Their Relationships in 'Marry Me Now' Reality Series March 23, 2022
OWN just premiered
Marry Me Now
, an unscripted reality series that follows eight Houston women who have run out of patience and refuse to wait any longer for their clueless partners to pop the question.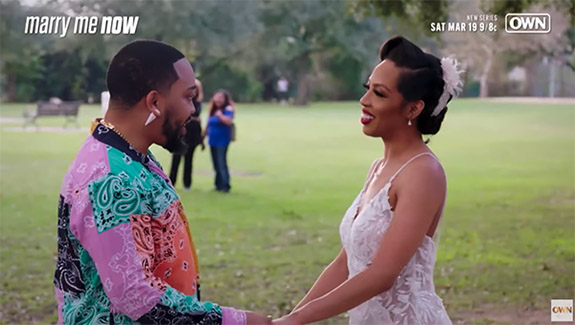 Each week, love and life coach Rebecca Lynn Pope will guide one woman as she takes the reins in her relationship, secretly constructing all of the elements for a surprise wedding — including selecting the rings — and culminating with a surprise public proposal to her unsuspecting groom-to-be. And it all happens in just three days.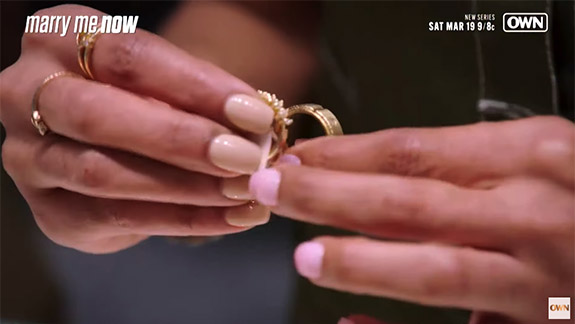 Viewers will follow the mad scramble to secure the ideal wedding dress, select the flowers, break the news to both families and pick the perfect engagement ring and wedding bands. According to OWN: Oprah Winfrey Network, some couples will, indeed, experience a fairytale wedding, while others will be utterly disappointed.
Developed by ITV Entertainment — the creative team behind
Queer Eye
(Netflix),
Love Island
(CBS),
Hell's Kitchen
(FOX),
My Mom, Your Dad
(HBO Max),
The Chase
(ABC) and
The First 48
(A&E) — the hour-long relationship series promises to be an unscripted rollercoaster ride of emotions.
Whether or not the couples make it down the aisle, these women will finally get the clarity they need to move forward and live happily ever after.
Marry Me Now
premiered on Saturday, March 19, at 9:00 p.m. ET/PT, following the OWN network's big hit,
Love & Marriage: Huntsville
. The new series will also stream the same day on discovery+.
Check out the
Marry Me Now
trailer, below...
Credits: Screen captures via Youtube.com / OWN.