Jewelry Blog Rockford, IL
Holiday Sales Surge: 148 Million Americans Plan to Shop on 'Super Saturday' December 16, 2021
More than 148 million consumers plan to shop in-store and online on "Super Saturday," the last Saturday before Christmas this year, according to a survey released by the National Retail Federation (NRF) and Prosper Insights & Analytics.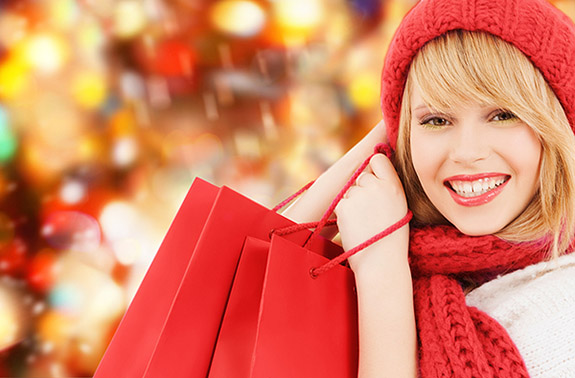 Bolstered by what's expected to be a successful Super Saturday, December 18, the 2021 holiday season appears to be on track to exceed 2020's performance by 11.5% — a number recently revised from NRF's earlier forecast of 8.5% to 10.5%.
Overall retail sales should top $860 billion. The 11.5% is an impressive number because the average increase over the past five years has been just 4.4%.
Just over a quarter of consumers (27%) plan to shop exclusively in-store and another third (32%) plan to shop online only. But most consumers (41%) expect to use a combination of the two channels.
A record 42% planned to purchase their last gift before December 18. This figure is up from 40% a year ago and 30% in 2012 when NRF first asked this question. Some analysts believe that supply chain concerns contributed to consumers getting a jump on their shopping lists this year.
Despite the growing number of practical shoppers, a great number of procrastinators remain. More than half (52%) expect they will still be picking up last-minute gifts in the week leading up to Christmas.
Retailers also planned earlier than usual to make sure their shelves were stocked.
"Retailers began preparations for the holiday season months in advance, offering seasonal inventory early and taking preventative measures to circumvent supply chain challenges exacerbated by the pandemic," noted NRF President and CEO Matthew Shay.
The majority (71%) of holiday shoppers say they have been able to find the items they are looking for most or all of the time. And optimism is high, with two-thirds (67%) indicating they are confident or very confident they will be able to find the gifts and other items needed for the holiday season this year.
In an earlier survey, the NRF revealed that about 20% of consumers picked "Jewelry" when they were asked "What type of gift would you like to receive" this holiday season. The age break-outs show that respondents ages 18-24 were the most enthusiastic about getting a jewelry gift (32%), compared to those ages 25-34 (23%), 35-44 (25%), 45-54 (18%), 55-64 (14%) and 65+ (12%).
As noted in NRF's Thanksgiving survey, more than half (54%) of holiday shoppers took advantage of early holiday sales and promotions even before the Thanksgiving holiday. In fact, nearly 180 million Americans shopped during the five-day period from Thanksgiving Day through Cyber Monday.
The Super Saturday survey of 7,453 adult consumers was conducted November 24 through December 3 and has a margin of error of plus or minus 1.2%.
Credit: Image by Bigstockphoto.com.