Jewelry Blog Rockford, IL
Guggenheim Museum's Fully Functional 18-Karat Toilet, 'America,' Will Have Its Final Flush on Sept. 15 August 30, 2017
The Solomon R. Guggenheim Museum in New York City is about to close the lid on its fully functional 18-karat gold toilet, with the final flush taking place on September 15.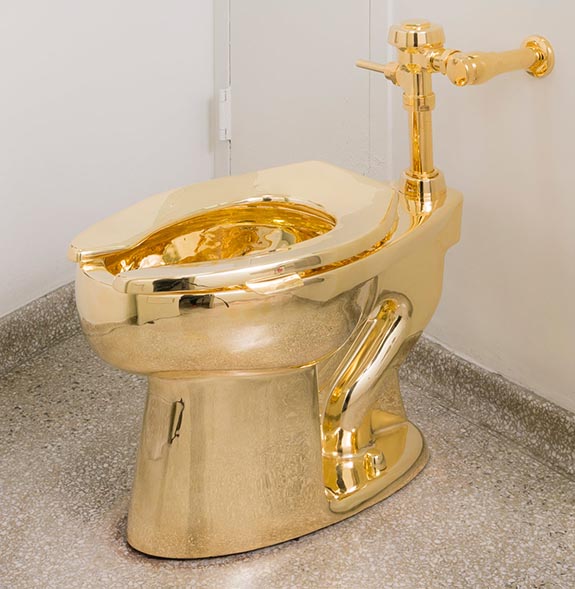 Called "America," the single work of art by Italian artist Maurizio Cattelan has dazzled and delighted museum-goers for the past year. The installation features a solid gold replica of a Kohler toilet tucked into a single-occupancy restroom. Visitors are encouraged to use the dazzling fixture as they would any other public toilet.
The Guggenheim has kept the golden commode immaculate, thanks to a cleaning detail that has been responsible for tidying up every 15 minutes using special wipes.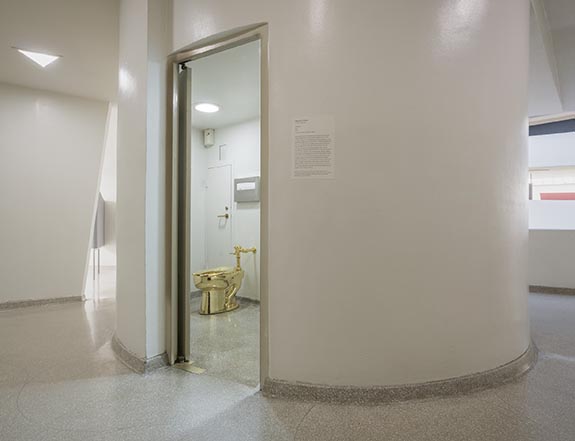 "More than 100,000 people have waited patiently in line for the opportunity to commune with art and with nature," noted Nancy Spector, the Guggenheim's artistic director and chief curator, on the museum's website.
In describing the irreverent exhibition, the Guggenheim's website noted that Cattelan's toilet offers a wink to the excesses of the art market, but also evokes the American dream of opportunity for all—its utility ultimately reminding us of the inescapable physical realities of our shared humanity.
"This is 1 percent art for the 99 percent," Cattelan told the
New York Post
during the opening of the exhibition in 2016.
Created by a foundry in Florence, Italy, "America" doesn't carry an official value, but the folks at Gothamist.com estimated the gold was worth between $1.4 million and $2.5 million.
Reviewers who have experienced the toilet first-hand have reported that the seat is very heavy to lift and the gold sparkles so much that it's almost too bright to look at.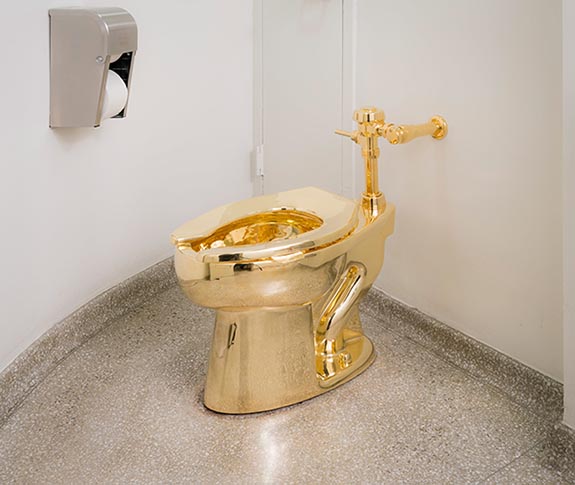 Neither the Guggenheim nor Cattelan revealed what the future has in store for "America." Will it become part of a new exhibition? Or end up in the powder room of a 21st century tycoon? Only time will tell.
Credits: Photos by Kris McKay © Solomon R. Guggenheim Foundation.