Jewelry Blog Rockford, IL
Gemstones Star in New Board Game Featuring Snow White and the Seven Dwarfs December 6, 2018
Players press their luck as they go mining for seven types of gemstones in a brand new board game featuring Walt Disney's Snow White and the Seven Dwarfs.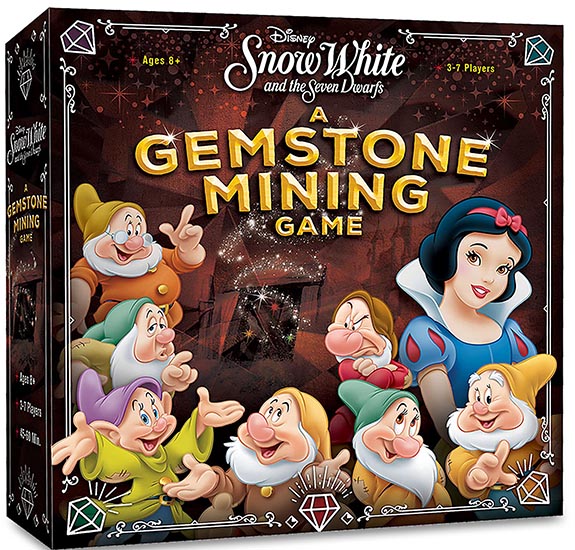 In December 1937, the animated musical fantasy premiered to great fanfare at the majestic Carthay Circle Theatre in Hollywood. Today, a whole new generation is embracing the diminutive jewel miners known as Doc, Grumpy, Happy, Sleepy, Bashful, Sneezy and Dopey.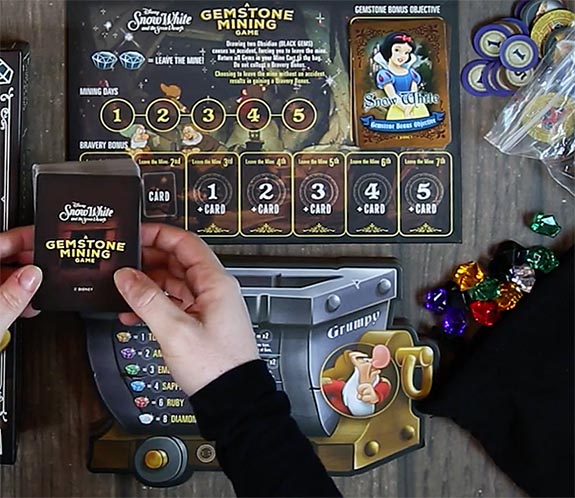 In the game, each player takes on the role of one of the Seven Dwarfs. During the day, they work tirelessly to provide Snow White with a beautiful assortment of precious gemstones. Valuable "pie" points are earned by mining specific combinations of topaz, amethyst, emerald, sapphire, ruby and diamond, but players must watch out for the dreaded obsidian, a black gem worth zero points. Collect two of these whammies and the player has to leave the mine and go home empty-handed.
(While the point-earning gems in the game are well known, obsidian is a relatively obscure glasslike volcanic rock that forms during the rapid solidification of lava. It's shiny and usually black in color.)
Players get to keep or exchange what they mine at the end of every workday, and the dwarf with the most points after five workdays wins. "Action" cards keep the game fun and unpredictable, as they can force another dwarf to forfeit his or her finds or unload surplus inventory. The game includes 68 plastic gemstones.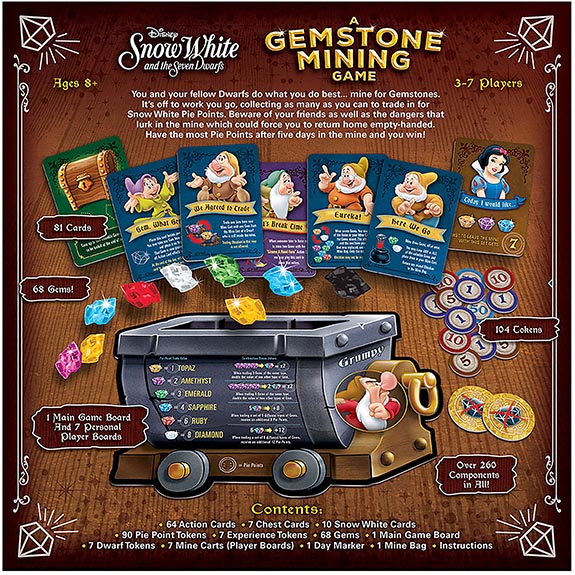 "Disney Snow White and the Seven Dwarfs: A Gemstone Mining Game" generally takes less than 60 minutes to complete and is recommended for players 8 and older. It is based on the board game "Quartz" and was designed by Sergio Halaban and André Zatz.
The game by USAopoly earned a 7.6 out of 10 rating at boardgamegeek.com and has an MSRP of $34.95.
Screen capture via Youtube.com/USAopoly. Images via USAopoly.com.