Jewelry Blog Rockford, IL
Crater of Diamonds State Park Celebrates 50th Anniversary With Esperanza Replica August 10, 2022
Crater of Diamonds State Park in Murfreesboro, AR, is celebrating its 50th Anniversary by offering park guests a limited-edition replica of the famous 4.60-carat, D-flawless Esperanza diamond pendant.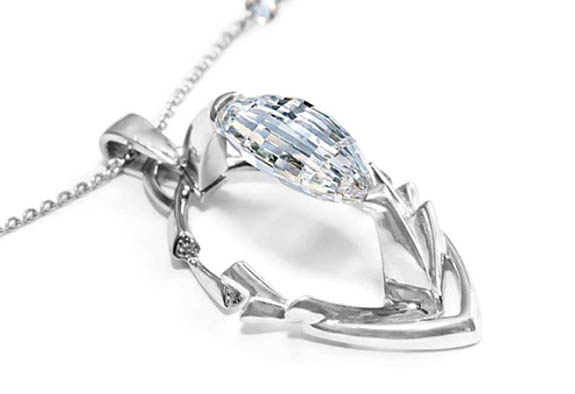 Discovered in 2015 by Bobbie Oskarson, the icicle-shaped Esperanza weighed 8.52 carats uncut and was the fifth-largest diamond ever found at the park. The Coloradan spotted the diamond within 20 minutes of entering "The Pig Pen," a section of the 37 1/2-acre plowed field that is actually the eroded surface of an extinct, diamond-bearing volcanic pipe.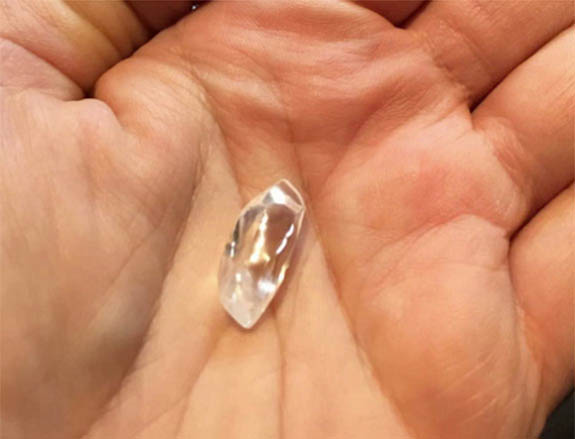 A ceremonial shovel affixed to an informative sign now marks the exact spot where the Esperanza diamond was unearthed.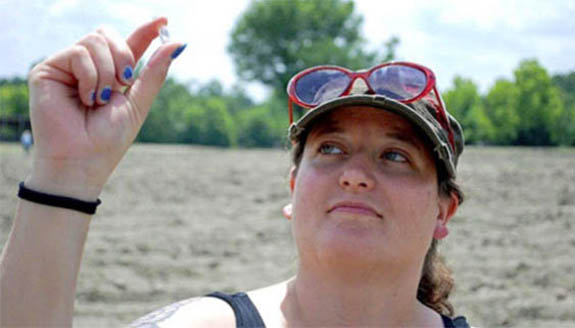 Later in 2015, the oblong rough was cut into a first-of-its-kind triolette shape by master diamond cutter Mike Botha during a weeklong live-streamed event at Stanley Jewelers Gemologist in North Little Rock, AR.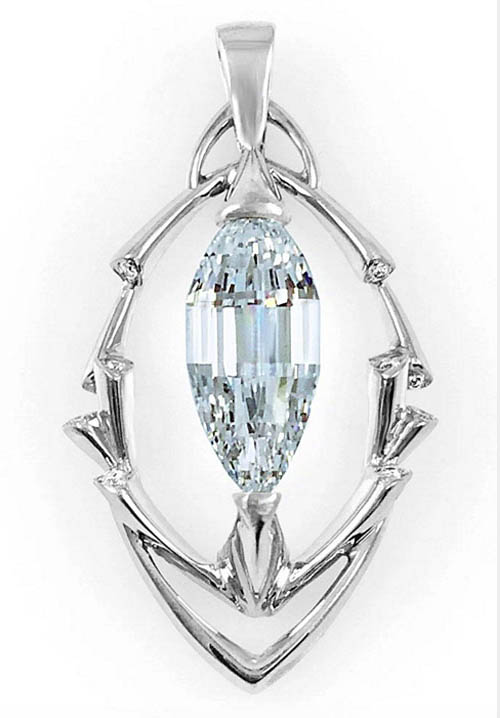 Botha's 147-facet triolette resembles a teardrop and merges the elements of both emerald and trapezoid shapes. The painstaking cutting and polishing process took 130 hours.
Upon completion, the diamond was shipped to the American Gem Society Laboratories, where it was graded as colorless (D) and internally flawless (IF). The Gemological Institute of America later affirmed the D-flawless grading.
Now owned by a team of three investors, the Esperanza (meaning "hope" in Spanish) is said to be worth upwards of $1 million, making it one of the most valuable diamonds ever found in the U.S.
Master jeweler Ian Douglas designed a custom setting for the Esperanza, featuring flowing shapes that complement the diamond's cut. Jewelry manufacturer Byard Brogan crafted the pendant out of platinum.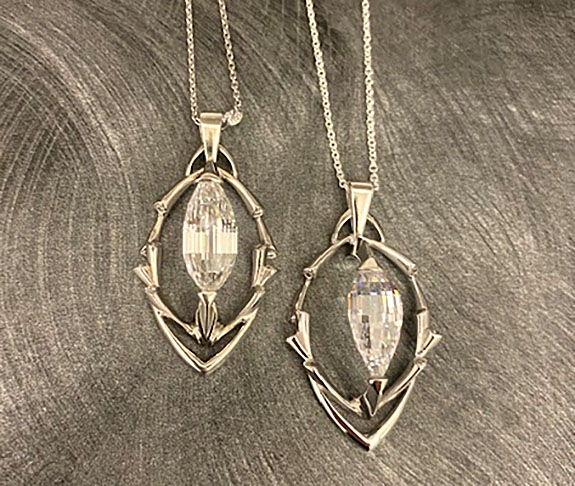 The replicas — in a limited series of 35 units — feature a cubic zirconia faux Esperanza set in sterling silver. Each piece was crafted under the strict supervision of the original team. The photo above shows the actual Esperanza diamond pendant (left) alongside its near-identical replica, minus the diamond accents.
Each replica comes with a certificate of authenticity signed by Mike Botha - Master Diamond Cutter, and may be purchased at the park for $500.
More than 33,100 diamonds have been found by park visitors since the Crater of Diamonds became an Arkansas state park in 1972.
Credits: Images courtesy of Crater of Diamonds State Park; Facebook.com/theesperanza; Laura Stanley.