Jewelry Blog Rockford, IL
Choreographer With All the Right Moves Proposes During Dance Routine; Video Goes Viral July 20, 2017
In a video that's become an instant sensation on Instagram, Twitter and YouTube, choreographer and dancer Phil Wright proposed to his shocked girlfriend, Ashley Liai, in the middle of an elaborate dance routine.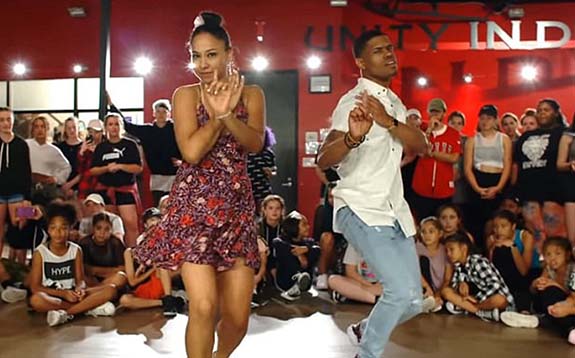 The couple had started dating exactly eight years ago when she was attending his dance class, so the 26-year-old Wright decided to surprise his 29-year-old girlfriend in front of a large crowd of dance students at the Millennium Dance Complex in Los Angeles.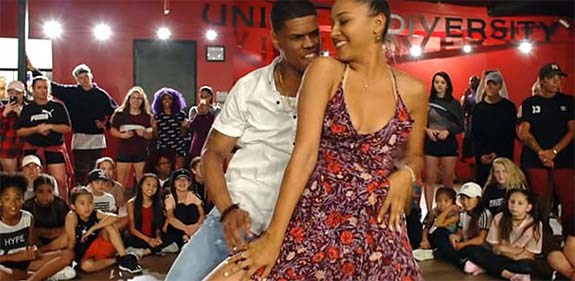 As the routine begins, we see a series of young couples demonstrating Wright's expressive choreography set to John Legend's "You & I (Nobody In The World)." About three minutes into the number, Wright and Liai step into the spotlight to show to the younger dancers how it's done. Throughout their part of the performance, Wright tapped his back-left pocket to ensure the ring box has stayed put.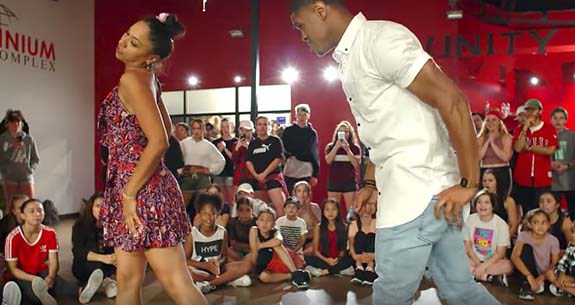 During one critical point in the choreography, Liai turns away from her boyfriend for just a moment. When she turns back toward him, he has already pulled the ring box from his pocket and is down on one knee.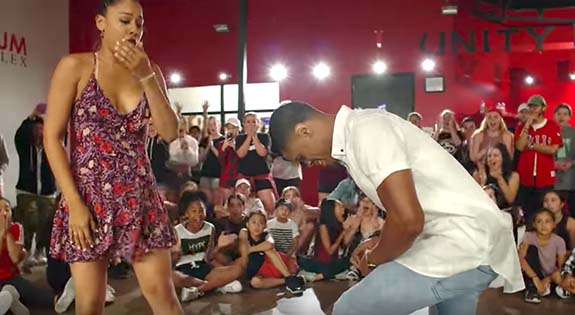 Totally surprised, Liai bursts into tears as the equally astonished students scream their approval. The look on Liai's face is priceless, as are the expressions of the tiniest dance students, who are probably witnessing a marriage proposal for the first time.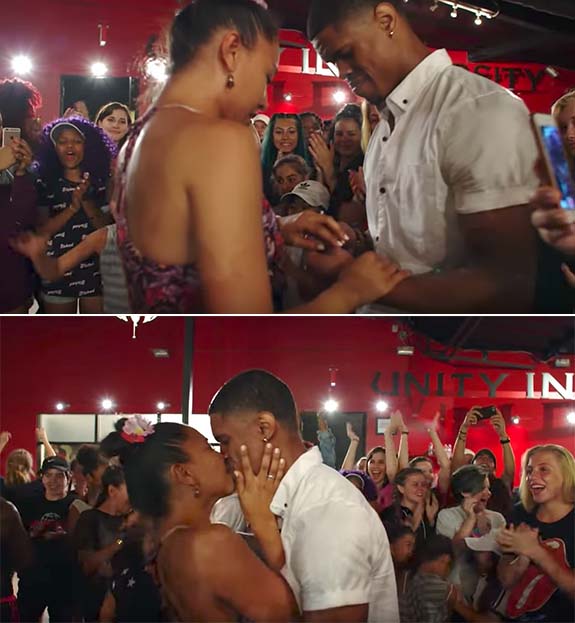 Wright says, "You know I love you with all my heart. Ashley Liai, will you marry me?"
Liai answers with a breathless, "Yes."
The couple embraces and then Wright slips a diamond ring on Liai's finger.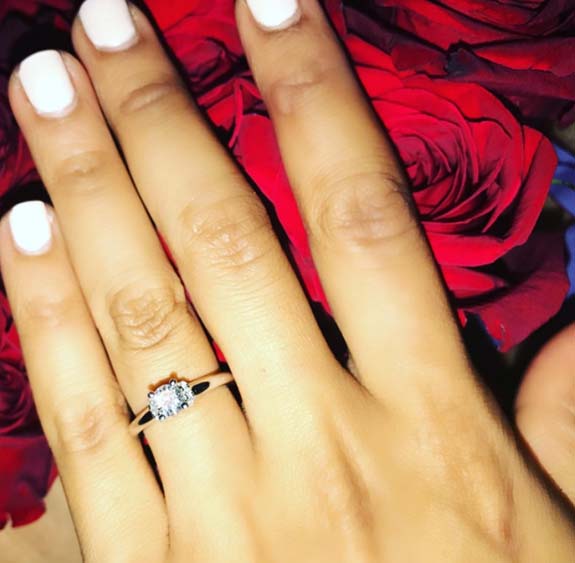 A ring selfie later posted to Instagram reveals that Wright chose for his new bride a four-prong diamond solitaire set in a plain gold band.
"To my knowledge all I knew is that we were doing a couples class on our anniversary," she told Daily Mail Online. "I had no idea the man of my dreams would ask me to be his forever. We met in class so it's just so perfect that he asked me to be his future wife in the same setting. This moment was truly unforgettable for the both of us. I'm still on cloud nine."
On her Instagram page, Liai posted a sweet photo of her embracing her new fiancé. The caption appropriately read: "Never letting go... 7.12.17 #MyMrWright."
Wright and Liai's proposal video has been picked up by a number of top media outlets, including
TIME, Daily Mail, Cosmopolitan
, Mashable,
Huffington Post
and Popsugar.
The YouTube video below has been viewed more than one million times. It runs more than six minutes, but you can advance the video to the 3:10 mark, the point at which Wright and Liai start their dance.
Credits: Screen captures via YouTube.com. Ring photo via Instagram/Phil Wright.