Jewelry Blog Rockford, IL
Botswana's 1,758-Carat Grey-Black Diamond Is the Star of Naming Competition June 13, 2019
The massive 1,758-carat diamond recovered in April at the Karowe mine in Botswana will soon have a name thanks to a competition hosted by Lucara Diamond Corp.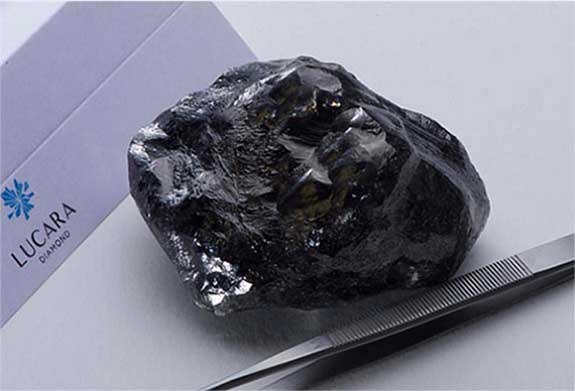 The mining company is promising a $3,000 cash prize and a tour of the mine to the Botswana citizen who comes up with the best name for a grey-black gem that has the distinction of being the second-largest diamond ever discovered. Only the 3,106-carat Cullinan, found in South Africa in 1905, was larger.
The name must be in Setswana, the national language of Botswana, according to the official rules. Entrants must state why they chose that particular name, the meaning of the name and what the chosen name signifies. The competition runs through June 14. The winner will be honored at a gala dinner, where the grand prize will be presented.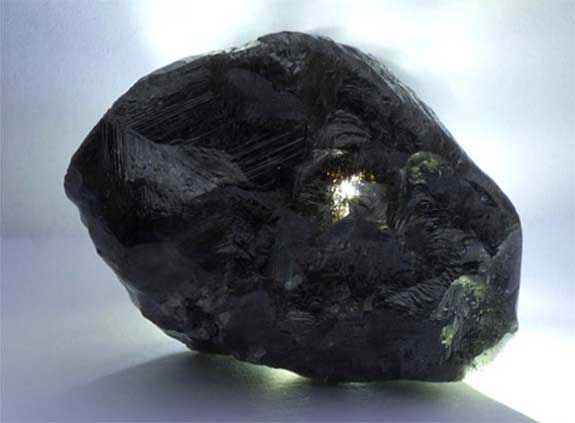 This is not the first time Lucara has hosted a naming competition. In 2016, after the discovery of a 1,109-carat gem-quality white diamond at the same Karowe mine, Lucara execs offered a similar reward.
Thembani Moitlhobogi won 25,000 Pula (about $2,215) after five judges picked his recommended name, "Lesedi La Rona," which means "Our Light" in Setswana, from more than 11,000 entries.
"Lesedi La Rona symbolizes the pride and history of the people of Botswana," Lucara CEO William Lamb said at the time. "The outpouring of pride and patriotism shown by all the participants in the contest was incredible."
Prior to the naming of Lesedi La Rona, Lucara had called on Botswana's school children to help rename it AK6 mine. "Karowe," which means "precious stone" in the local language, was picked as the winning entry and the victorious students earned computers for their school.
The star of Lucara's current naming competition is the size of a tennis ball and weighs about 12.4 ounces. The stone is being characterized as "near" gem quality with "domains of high-quality white gem." Lucara has yet to estimate its value.
Credits: Images courtesy of Lucara Diamonds.