Jewelry Blog Rockford, IL
Blue Cabochon Gem Still Shines in 2,000-Year-Old Ring Unearthed at City of David Site January 24, 2019
A blue gemstone ring that was lost in a ritual bath 2,000 years ago was recently unearthed by archaeologists at the City of David National Park in Jerusalem. The site is believed to be the original urban core of the ancient city. The wonderfully preserved, but still unidentified solitaire stone, appears to be an aquamarine, turquoise or beryl.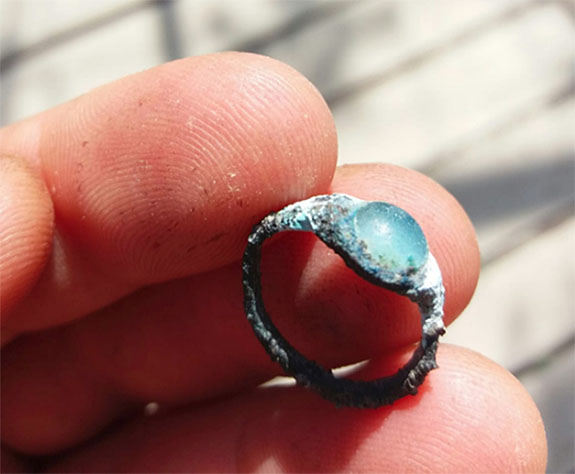 The Israel Antiquities Authority reported that archaeologists recovered the bronze ring from the remains of a ritual bath (mikveh) at the side of Pilgrimage Road, the 600-meter-long thoroughfare that leads to the Temple Mount.
On their way to the holy site, Jewish pilgrims would commonly immerse themselves in the bath to achieve ritual purity.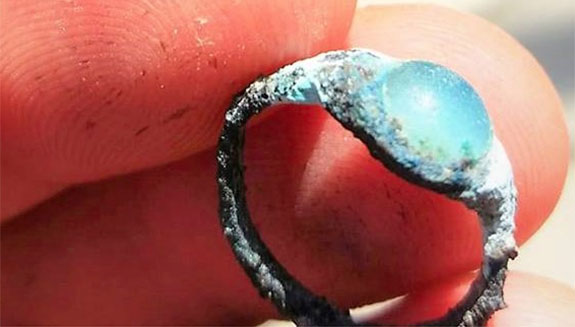 "Just like today, it would appear that in the past, rings and jewelry were removed before bathing, and sometimes forgotten," noted archaeologists Nachshon Zenton, Moran Hajabi, Ari Levy and Dr. Joe Uziel in a statement. "This phenomenon, perhaps, is behind the discovery of the ring in what appears to be a ritual bath. This ring allows us to personally connect with an individual's personal story from 2,000 years ago. The ring, along with other finds, can shed light and expose the lives of people during the Second Temple period."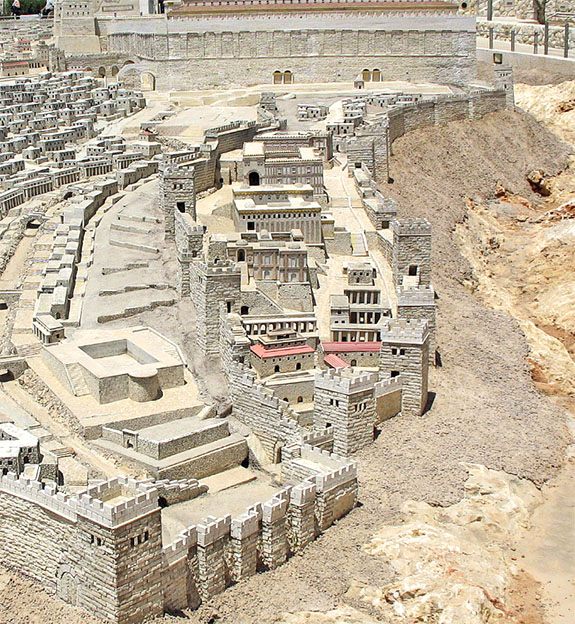 Added Doron Speilman, vice president of the City of David Foundation, "It's incredible to think that this beautiful ring sat at the bottom of a mikveh on the ancient Pilgrimage Road for 2,000 years, until it was uncovered by archaeologists in the City of David. It is yet another piece in the puzzle that is ancient Jerusalem."
While the gemstone maintains much of it original luster, the bronze ring is showing its age. This is due to the fact that bronze is an alloy of copper and tin, both of which can corrode over time. Had the 2,000-year-old ring been crafted in gold, it would probably look pristine today.
The City of David is Israel's largest active archeological site and draws more than a half million visitors annually.
Credits: Ring photos provided by City of David. Archaeological site by Ariely [CC BY 3.0], from Wikimedia Commons.