Jewelry Blog Rockford, IL
Antwerp's 570-Year Bond With the Diamond Trade Is Celebrated at New 'DIVA' Museum June 7, 2018
Antwerp's brand new "DIVA" museum celebrates the Belgian city's 570-year love affair with diamonds. Since the 15th century, traders from around the world journeyed to Antwerp to buy and sell luxury items, and the DIVA museum tells that story in a most unique way.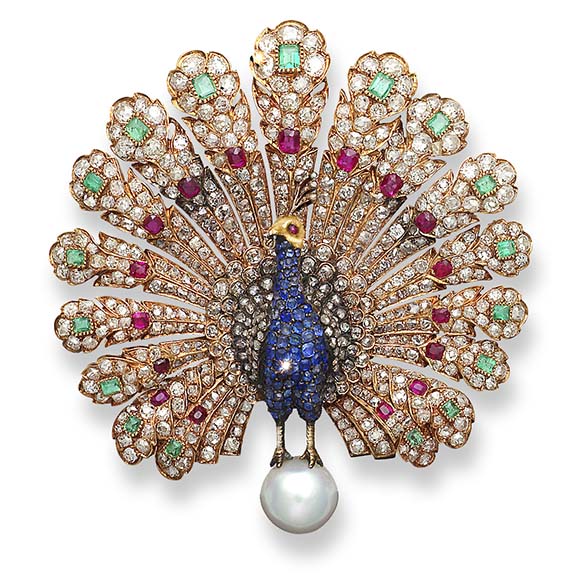 Jérome, a virtual butler, escorts visitors through the "house" of a fabulously wealthy fictional mistress. Through the use of soundscapes, multimedia, interactive elements and actual artifacts, each of the six rooms explores a different aspect of the city's history. Visitors will marvel at 600 objects, including diamond-encrusted boots, a stunning owl cup and bejeweled peacock brooch.
The first steps inside DIVA's house take the guest into her amazing Wunderkammer, a luxurious chamber exhibiting a collection of curiosities and objects from every corner of the globe. Among the items are silverware, jewelry, precious stones and other highly sought-after items of yesteryear, including coconuts, shells and coral.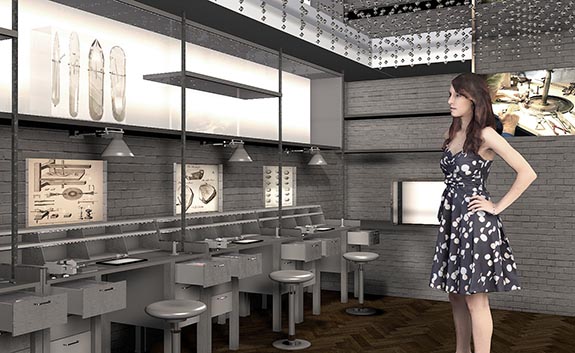 The Atelier is a room where the visitor can sit at a workbench and learn how beautiful jewelry was made. Demonstrated are the arts of diamond-cutting and silversmithing.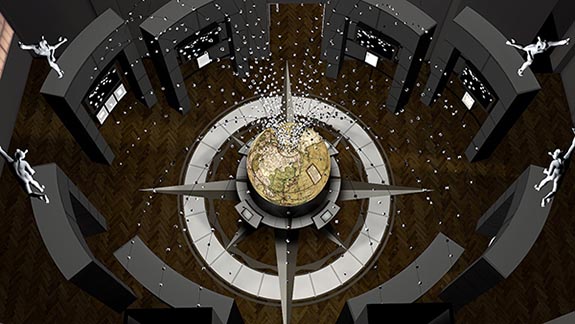 Next, DIVA's butler takes visitors to the International Trading Room, where a large, multimedia globe makes it instantly clear why Antwerp was — and still is — the diamond center of the world. Projected trade routes illustrate how diamonds have made their way to and from Antwerp for the better part of six centuries.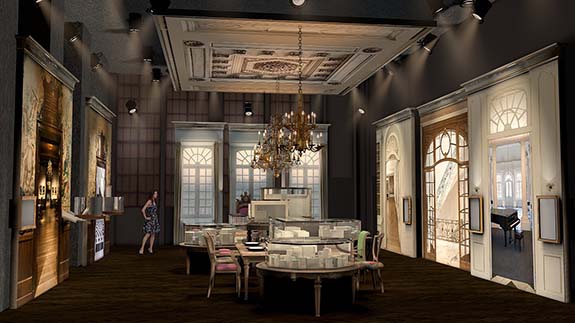 In the Dining Room, guests are invited to take a seat at DIVA's surrealistic arrangement of tables, decked out with silver services worthy of the grandest of banquets. The rules of etiquette and stories about some of Antwerp's aristocratic families shed light on the use of silver and the lifestyles of the rich and famous.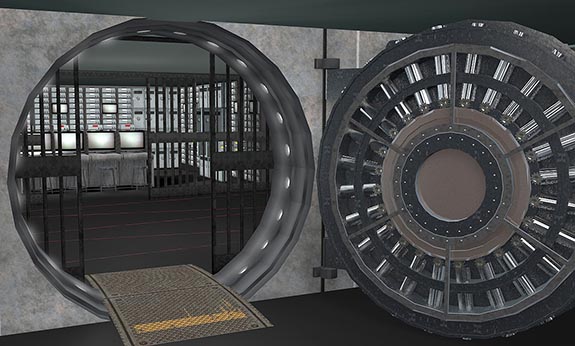 The fifth room is The Vault. Visitors must answer a few questions to gain entry, and they are rewarded with access to an abundance of information about diamond security.
Lastly, guests are escorted into The Boudoir, where DIVA keeps her most most dazzling and precious jewelry treasures.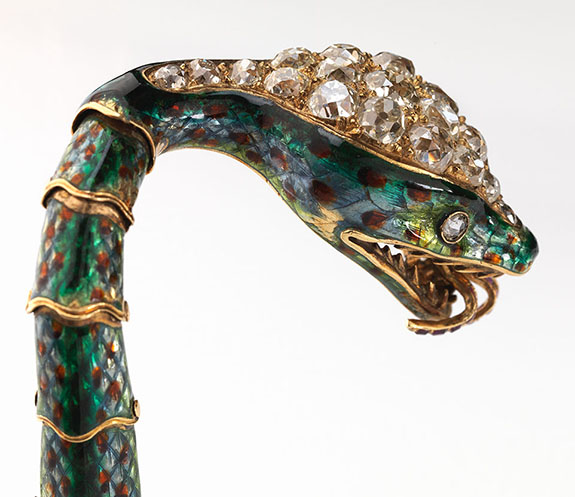 DIVA: Antwerp Home of Diamonds is open to the public every day except Wednesday. Cost of admission is 10 Euros ($11.78) for adults, 7 Euros ($8.24) for those under 26. Children under 12 may visit for free.
Credits: All images © DIVA. Peacock by White Light. Snake by Dominique Provost. All other images by Carla Janssen Hofelt.