Jewelry Blog Rockford, IL
Actress Vivien Leigh's Jewelry and Other Personal Items to Hit Sotheby's Auction Block in September July 13, 2017
Gone with the Wind
fans will get a fascinating glimpse at "the real, and unexpected, Vivien Leigh" when Sotheby's London brings to auction 250 of the illustrious leading lady's personal items on September 26.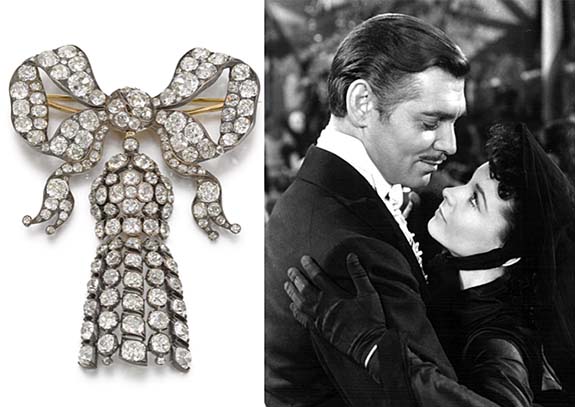 Leigh, who is most famous for her role as Scarlett O'Hara, loved clothes and jewelry, and was not afraid to mix historic jewels with contemporary couture. Highlighted lots include a large mid-19th-century diamond bow brooch/pendant that Sotheby's described as the ultimate accessory. The bow motif appeared frequently in Leigh's wardrobe, and this piece is expected to yield $32,000 to $45,000 at auction.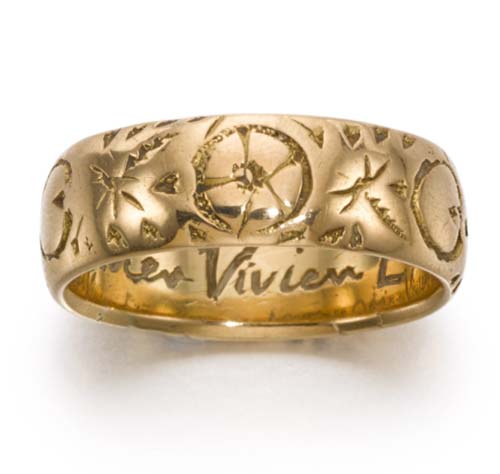 A second highlighted jewelry item is a gold ring gifted to Leigh by her second husband, British actor and director Laurence Olivier. The ring has an inscription that reads "Laurence Olivier Vivien Eternally" and is expected to sell in the very affordable range of $515 to $770.
"Behind the guise of the most glamorous and talked-about woman of her age we find a fine art collector, patron, even a bookworm, who was the intellectual equal of the literati, artists and aesthetes she counted among her coterie," commented Harry Dalmeny, chairman of Sotheby's UK. "This is our chance to discover the real, and unexpected, Vivien Leigh."

Also up for grabs is a silver cigarette box (high estimate of $770) from Myron Selznick, the talent agent who helped Leigh land one of the most coveted roles in cinematic history; Leigh's copy of Margaret Mitchell's novel,
Gone With the Wind
, complete with a handwritten poem from the author ($9,000); and a bound copy of the original film script ($4,500) from the epic 1939 motion picture.
The two-time Academy Award winner, who was only 25 when she starred with Clark Gable in
Gone with the Wind
, died in 1967 at the age of 53. Her collection had been passed down to her daughter, Suzanne Farrington, who died two years ago. Farrington's sons chose to put their grandmother's possessions up for auction.
Their joint statement read, "We hope people take as much pleasure from this collection as our grandparents, parents and families have done."
Overall, the 250 lots are expected to yield about $650,000. More information about the September sale will be released later in the summer, according to Sotheby's.
Credits: Photos of auction items courtesy of Sotheby's. Leigh and Clark Gable photo by Deems Taylor, Published by Simon & Schuster, New York (page 319 A Pictorial History of the Movies) [Public domain], via Wikimedia Commons.