Jewelry Blog Rockford, IL
3.14-Carat Vivid Purplish-Pink Diamond to Headline Argyle's Annual Tender July 16, 2018
A 3.14-carat purplish pink diamond known as "The Argyle Alpha" headlines the 2018 Argyle Pink Diamonds Tender – an annual showcase of the rarest pink, red and violet diamonds produced by Rio Tinto's Argyle mine in Western Australia.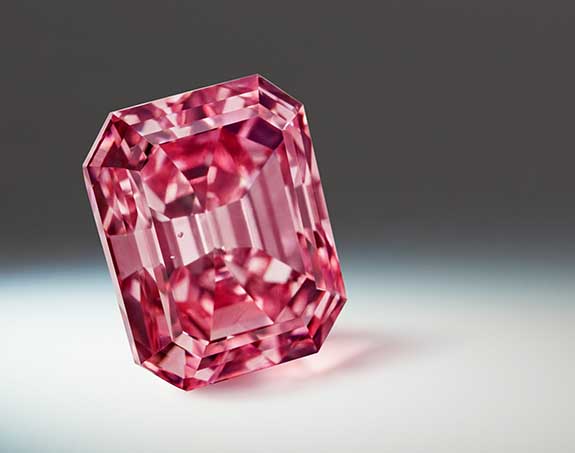 The emerald-cut Argyle Alpha has the distinction of being the largest vivid pink diamond ever offered in the Argyle Tender's 34-year history.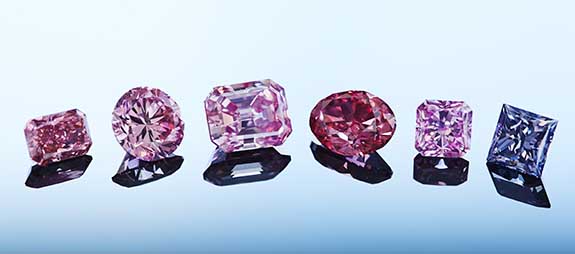 The 2018 Tender, which is being billed as "Magnificent Argyle," comprises 63 diamonds weighing a total of 51.48 carats.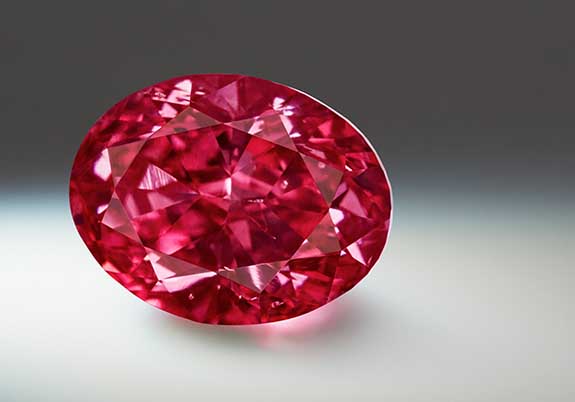 Another notable diamond in this year's collection is "The Argyle Muse," a 2.28-carat oval diamond that displays a vibrant purplish-red hue. Rio Tinto described the diamond as having an "unrivaled potency of color." The Argyle Muse was cut from a 7.39-carat rough diamond that yielded a second, smaller purplish-red diamond, which is also included in this year's Tender.
From 2018's curated collection of 63 diamonds, Rio Tinto selected six "hero" diamonds based on their unique beauty. Each was named and trademarked to ensure there is a permanent record of their contribution to the history of the world's most important diamonds:
Argyle Alpha™ — 3.14-carat emerald-shaped Fancy Vivid Purplish Pink diamond;
Argyle Muse™ — 2.28-carat oval-shaped Fancy Purplish Red diamond;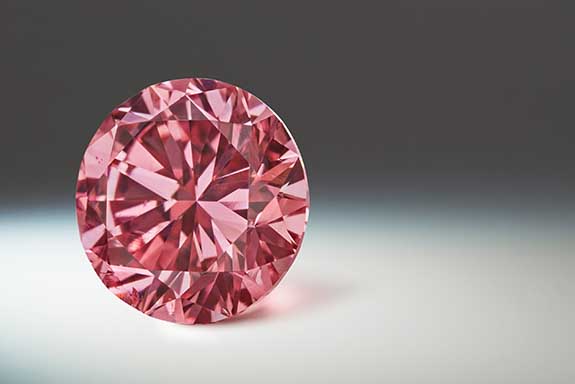 Argyle Odyssey™ — 2.08-carat round brilliant-shaped Fancy Intense Pink diamond;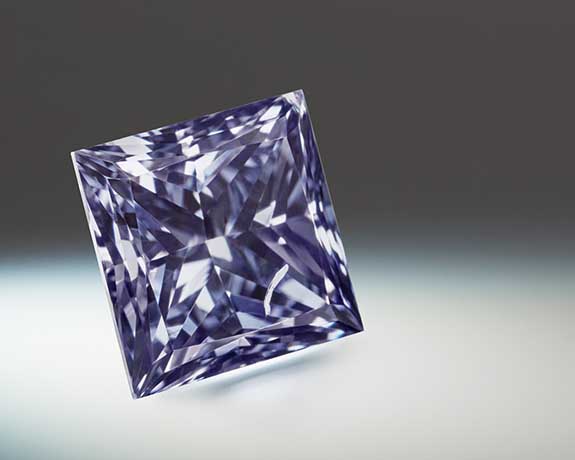 Argyle Alchemy™ — 1.57-carat princess-shaped Fancy Dark Gray-Violet diamond;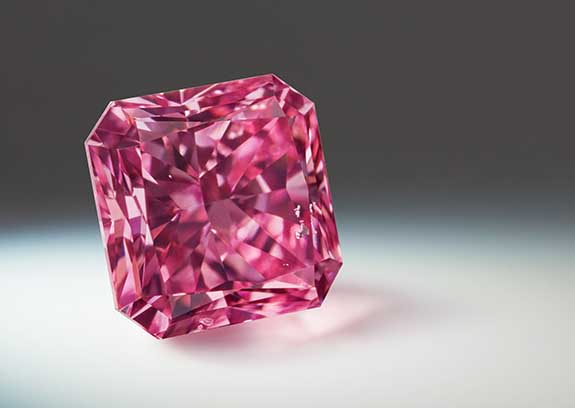 Argyle Maestro™ — 1.29-carat square radiant-shaped Fancy Vivid Purplish Pink diamond;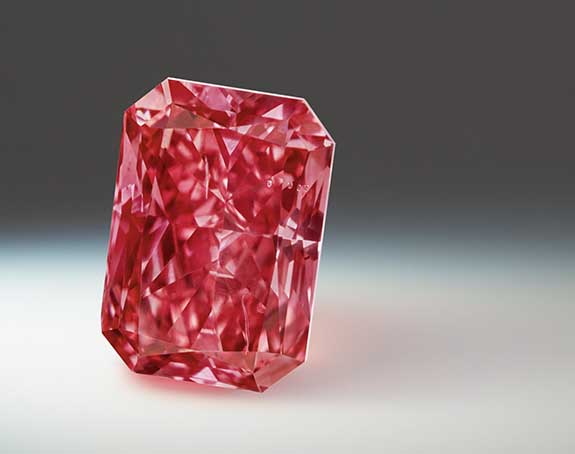 Argyle Mira™ — 1.12-carat radiant-shaped Fancy Red diamond.
"Rio Tinto's Argyle mine is the world's only source of these highly coveted pink, red and violet diamonds, and we expect considerable interest in this year's collection," noted Rio Tinto chief executive Jean-Sébastien Jacques in a statement. "The combination of strong demand and extremely limited world supply continues to support significant value appreciation for Argyle pink diamonds."
Of all diamonds submitted to the Gemological Institute of America each year, less than 0.02% are predominantly pink.
It is believed that pink and red diamonds get their rich color from a molecular structure distortion that occurs as the diamond crystal forms in the earth's crust. By contrast, other colored diamonds get their color from trace elements, such as boron (yielding a blue diamond) or nitrogen (yielding yellow), in their chemical composition.
The 2018 Argyle Pink Diamonds Tender will be showcased in Sydney, Hong Kong and New York with bids closing on October 10, 2018.
Credits: Images courtesy of Rio Tinto.