Jewelry Blog Rockford, IL
'Wild Lights' Display at the Detroit Zoo Is an Awesome Place to Pop the Question December 10, 2019
What could possibly be more romantic than the breathtaking "Wild Lights" holiday display at the Detroit Zoo, where more than five million twinkling LED lights brighten the evening sky and illuminate buildings, trees and 280 sculptures, most of which are in the shape of animals?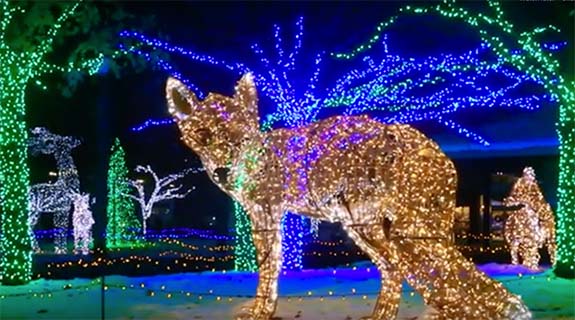 Now in its seventh year, "Wild Lights" has become a popular place for suitors young and old to pop the question — and they can even enlist the help of the Detroit Zoological Society (DZS) staff.
For a fee of $150, the DZS staff will arrange for red lights to swirl to form the words "Marry Me" in a private area of the Cotton Family Wetlands Boardwalk. The illumination is queued up to perfectly match the timing of the proposal.
Suitors also have the option to add extra romantic touches, such as rose petals sprinkled from above, or a violinist serenading in the background.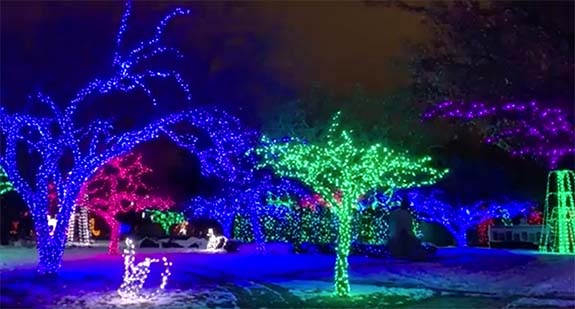 "We're thrilled so many couples have chosen the Detroit Zoo as a place to celebrate this momentous occasion," said Gerry VanAcker, DZS chief operating officer. "Wild Lights is a perfect place to pop the question because the lights and sights create such a romantic atmosphere."
Among the new sculptures for 2019 are foxes, sea lions, a blue heron and a giraffe.
The DZS staff will be available to assist couples with their Wild Lights marriage proposals through January 5, 2020.
Couples who get engaged at the zoo may consider making it their wedding venue, as well. Couples have said "I do" at the Wildlife Interpretive Gallery, Polk Penguin Conservation Center, Rackham Fountain, Arctic Ring of Life and Cotton Family Wetlands Boardwalk.
The Detroit Zoo is located in Royal Oak, Mich., and the ticket prices to see Wild Lights range from $11 to $18, based on the hour of the day. Children under 2 are admitted for free.
Credits: Screen captures via DetroitZoo.org.