Jewelry Blog Rockford, IL
Weighing 228 Carats, 'The Rock' Could Fetch Up to $30MM at Christie's Geneva March 28, 2022
Billed as the largest white diamond ever to appear for sale at auction, "The Rock" will be the top lot at Christie's Magnificent Jewels sale in Geneva on May 11. The 228.31-carat, pear-shaped gem — which was unveiled to the press at Christie's Dubai on Friday — carries a pre-auction estimate of $20 million to $30 million.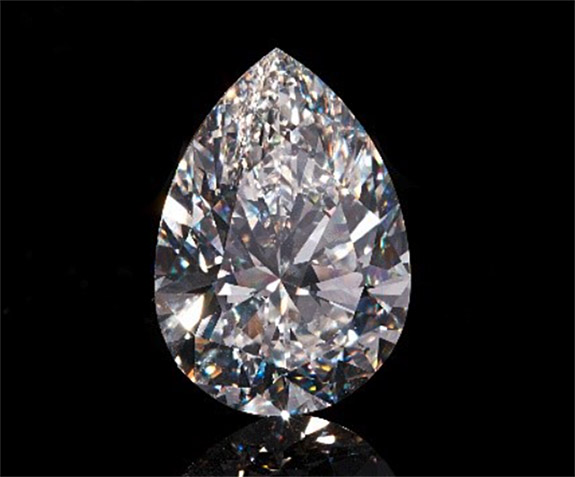 "The Rock will join the very best of legendary gemstones which have passed through Christie's global salerooms since 1766," commented Rahul Kadakia, Christie's International Head of Jewelry. "The market for diamonds is particularly vibrant and we are confident that this sensational gemstone will capture the attention of collectors across the globe this spring season."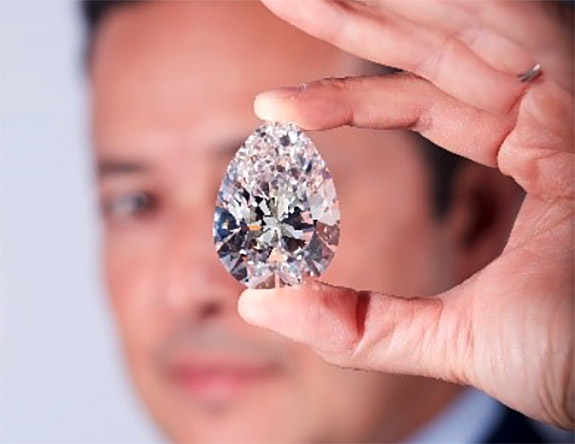 This exceptionally rare gemstone was mined and polished in South Africa more than two decades ago. About the size of an egg, the G-color, VS1-clarity diamond has passed through the hands of only three previous owners, Kadakia told
The Robb Report
. He also noted that Christie's has known about The Rock for a long time because the auction house was involved with the first transaction of the stone, which had been sold privately.
The Rock is accompanied by a letter from the Gemological Institute of America stating that it is the largest existing D-to-Z color, pear-shaped diamond ever graded by the laboratory.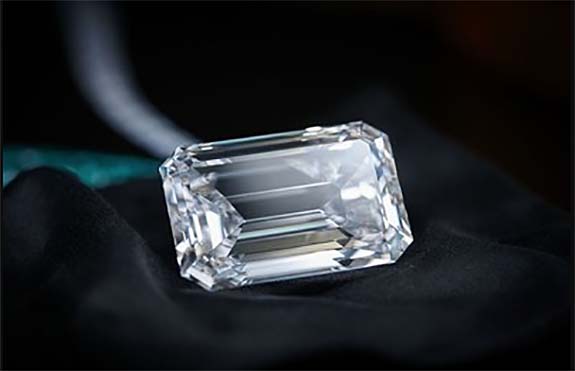 The previous auction record holder for the largest white diamond was a 163.41-carat gem, which sold at Christie's Geneva in November 2017 for $33.7 million. That emerald-cut, D-flawless stunner was set in an emerald-and-diamond necklace designed by de Grisogono.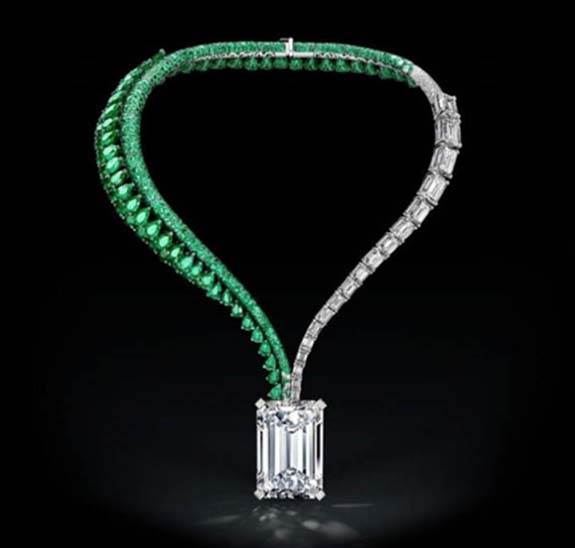 The extraordinary diamond, which was cut from a 404.20-carat Angola-sourced rough named "4 de Fevereiro," had been dubbed "the most beautiful diamond in the world." The necklace attained celebrity status as it toured Hong Kong, London, Dubai and New York before returning to Geneva for the high-profile sale at the Four Seasons Hotel des Bergues.
The asymmetrical necklace features cascading pear-shaped emeralds on the left side and cool, white emerald-cut diamonds down the right. The company chose to use emeralds in the design because the green color symbolizes good luck.
The Rock can be seen at Christie's Dubai through March 29. The tour will make stops in Taipei and New York City, before settling in at the Four Seasons Hotel des Bergues Geneva from May 6 to May 11.
Kadakia told AFP why Dubai was chosen as the first stop of the tour.
"The Middle East has always had such a great appreciation for important jewels and gemstones," he said. "We thought it would be nice for us to launch the diamond in an area where there are so many great collectors for important gems of this nature."
Credits: Images courtesy of Christie's.