Jewelry Blog Rockford, IL
This Is How Fashionable Jerusalemites Were Accessorizing 2,200 Years Ago August 13, 2018
A team of archeologists from Tel Aviv University and the Israel Antiquities Authority unearthed an elaborately worked 2,200-year-old golden earring bearing the likeness of a horned animal. The hoop earring was discovered during excavations just outside Jerusalem's walled Old City and was likely worn by a member of the elite class during a period of Greek influence.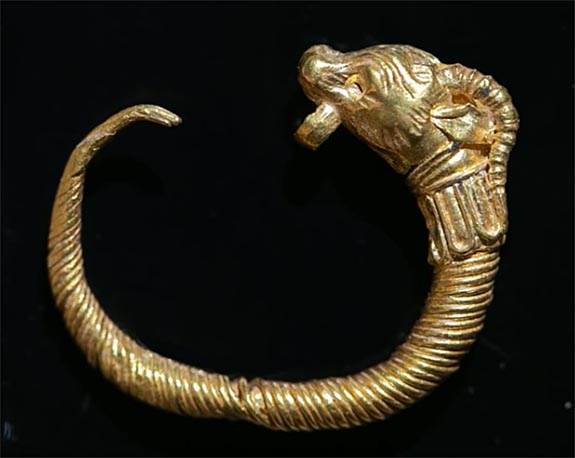 The earring is 4 centimeters long (about 1.5 inches) and reflects a crafting technique called "filigree," in which fine threads of precious metal and tiny beads are used to create delicate and complex patterns — in this case, the head of a ram, antelope or deer with large eyes and other distinctive facial features.
According to the directors of the excavation, Professor Yuval Gadot of Tel Aviv University and Dr. Yiftah Shalev of the Antiquities Authority, this type of jewelry first appeared in Greece during the Hellenistic period and have been found across the Mediterranean basin. It is extremely rare to find this style of jewelry in Israel.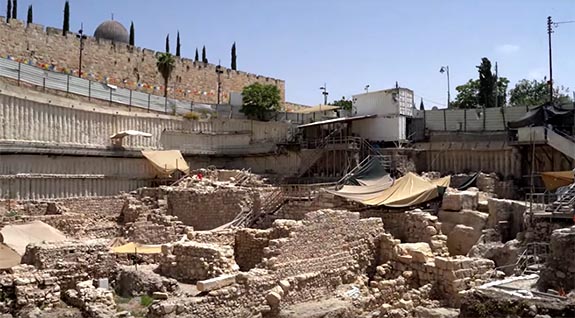 "The jewelry was found inside a building that was unearthed during the excavation, dating to the early Hellenistic period—a fascinating era about which we know very little when it comes to Jerusalem."
The archeologists dated the earring to the 3rd or early 2nd centuries BCE.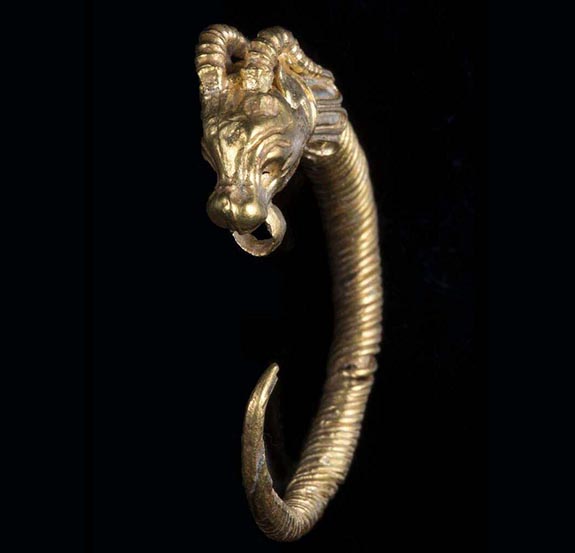 Based on the material and fine workmanship, the earrings were likely possessed by a person of high status living just 200 meters south of the Temple Mount in Jerusalem. The researchers could not be sure whether they were worn by a woman or a man.
"We also learned from this excavation that the residents of this area were not peasants who settled in empty areas on the periphery of the central area, but rather the opposite—they were well-off people," they said.
Also recovered nearby was a decorative gold bead featuring an intricately embroidered ornamentation resembling a thin rope pattern, which visually divides the beads into two parts with six spirals on each hemisphere.
As more artifacts are recovered from the site, the archeological team is confident that they will gain a clearer picture of how Hellenistic influences shaped life in Jerusalem during this time.
The archeological dig that yielded the golden earring is being conducted at the site of the Givati Parking Lot in the City of David National Park.
The special find will be on public display during the City of David's 17th Annual Archaeological Conference scheduled for September 8.
Credits: Photos by Clara Amit / Israel Antiquities Authority; Screen captures via YouTube.com/Israel Antiquities Authority Official Channel.