Jewelry Blog Rockford, IL
'Supergirl' Melissa Benoist Reveals Her Oval-Shaped Diamond Engagement Ring on Instagram February 14, 2019
"Supergirl" actress Melissa Benoist announced her engagement to co-star Chris Wood and unveiled her brand new oval-shaped diamond engagement ring on her Instagram page Sunday.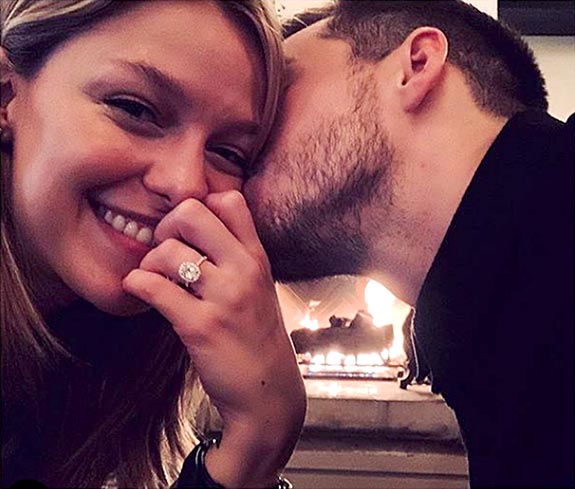 The intimate photo shows the romantic couple canoodling in front of a crackling fire, with Benoist beaming and her beau kissing her cheek. Of course, her engagement ring is front and center. The 30-year-old actress, who has 3.3 million Instagram followers, captioned the photo, "Yes yes yes it will always be yes." The post generated 923,000 Likes.
On his Instagram page, Wood posted the same photo and captioned it, "The happiest."
The white-metal ring, which is likely platinum, is highlighted by an oval diamond in a halo setting, complemented by a pavé diamond band. An industry insider told pagesix.com that the center stone appeared to be 3 carats and estimated the ring's value in the range of $100,000 and $200,000.
California-based jeweler Jennifer Meyer revealed on Instagram that the 30-year-old Wood played a big role in helping to design the ring. She wrote, "Chris, when you designed this ring with me, you made some girls on the JM team wish you had a brother. Wishing you both a lifetime of love, happiness and lots of babies!"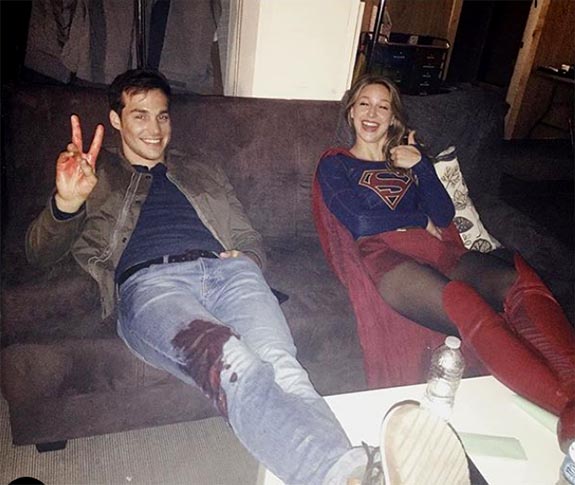 Benoist and Wood met in 2016 on the set of the CW series "Supergirl," with Benoist in the title role and Wood playing her on-screen love interest and fellow superhero Mon-El.
While both characters enjoyed super strength and a slew of other extraordinary powers, each had one major weakness. Green kryptonite would make Supergirl painfully ill and Mon-El would collapse in agony when exposed to lead. We're wondering... If a dastardly villain posed as a fine jeweler, might he recommend an engagement ring with a green kryptonite center stone set in lead?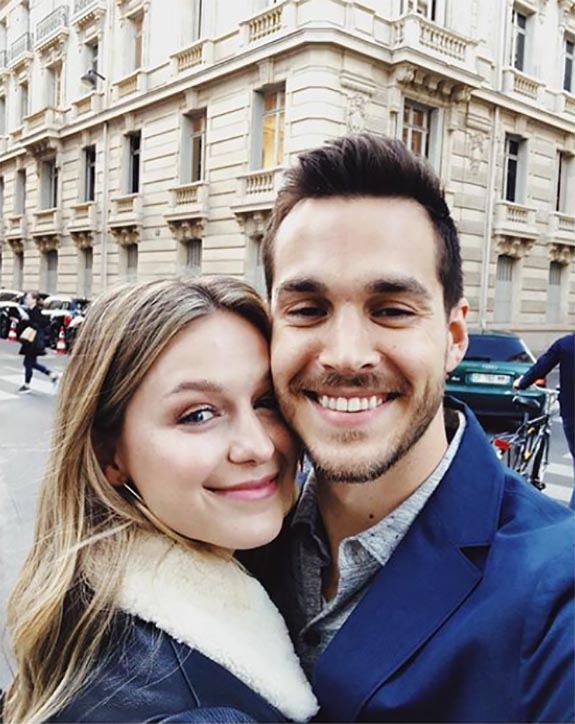 Fortunately, the real-life couple clearly shows no vulnerability to the diamonds and noble metal glistening in their new ring.
Credits: Images via Instagram.com/melissabenoist.