Jewelry Blog Rockford, IL
Sotheby's Introduces 'The Midas Touch,' Its First-Ever Auction Dedicated Entirely to Gold August 2, 2018
This October, Sotheby's London will host its first-ever auction dedicated entirely to gold. Titled "The Midas Touch," the sale will feature unusual golden artifacts cherry-picked from a wide range of Sotheby's departments.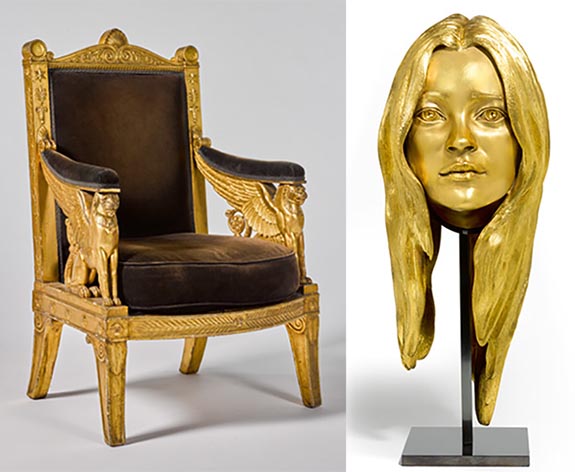 According to the auction house, the various offerings will take collectors on a journey through the great civilizations of the world. The Midas Touch will put artists next to artisans, sculptures next to sacred objects and contemporary painting next to ancient jewelry to present an unrivaled history of nature's most bewitching creation — gold.
"Every department is contributing so we are going to get a real variety of items," Sotheby's senior director and head of sale Constantine Frangos told
The Telegraph
.
Sotheby's is still assembling the lots for the October event, but among the most noteworthy items, so far, is a ceremonial gilded wood chair from Napoleon's throne room and a 17.6-pound, 18-karat gold casting in the likeness of supermodel Kate Moss' head.
Clients from around the world — especially in markets such as Asia, Russia and the Middle East — have been clamoring for collectible gold items, so Sotheby's responded with this first-ever, all-gold auction.
Noted Sotheby's in its preview of the sale, "Gold has endured where other fashions faded. In a world that speaks over 6,900 languages, the language of gold remains universal."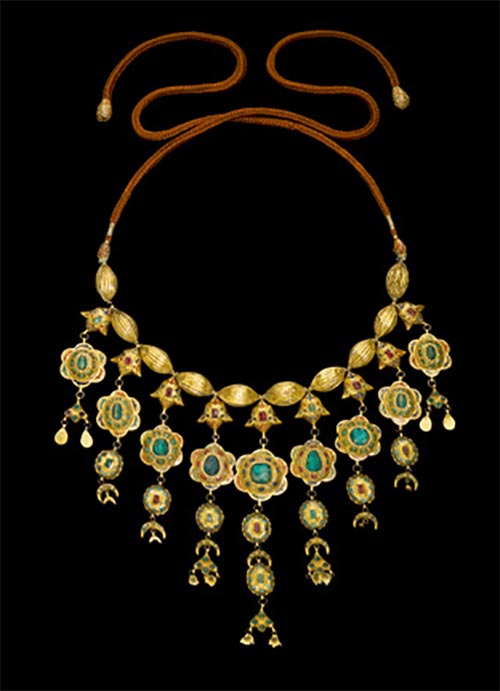 These are a few of the items we will be watching closely...
• Imperial carved giltwood ceremonial armchair, 1804. Estimate $262,500 - $393,700.
• "Song of the Siren" likeness of supermodel Kate Moss in 18-karat gold. Estimate $393,700 - $525,000.
• Gem-set gold necklace, Morocco, 18th century. Estimate $32,800 - $45,900.
• Gold-mounted dagger and scabbard, Malaysia, 19th century. Estimate $15,750 - $23,600.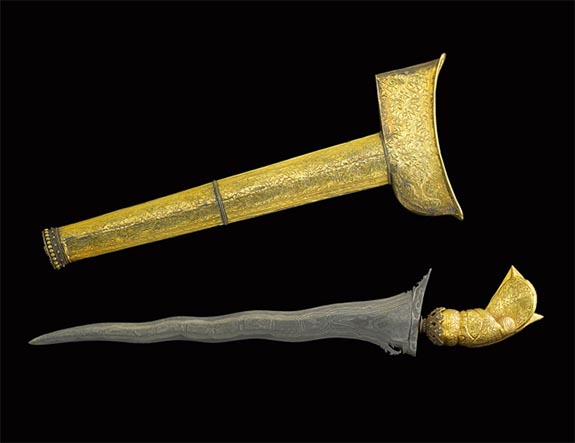 The Midas Touch will have two components, a live auction that will take place in London on October 17, and an online auction that will begin on October 9 and end on October 19. Each of the lots will be on display prior to the sale at Sotheby's London galleries.
Sotheby's will be testing the results of the all-gold concept before rolling out other similar events at its auction houses outside of London.
Credits: Images courtesy of Sotheby's.