Jewelry Blog Rockford, IL
Singer Toni Braxton Pleas for the Return of 'Bonnie,' Her 10-Carat Canary Diamond Ring November 26, 2018
Singer Toni Braxton is hoping that one of her 2.8 million Instagram followers knows the whereabouts of "Bonnie," the Grammy-award winner's $5 million, 10-carat canary yellow diamond engagement ring.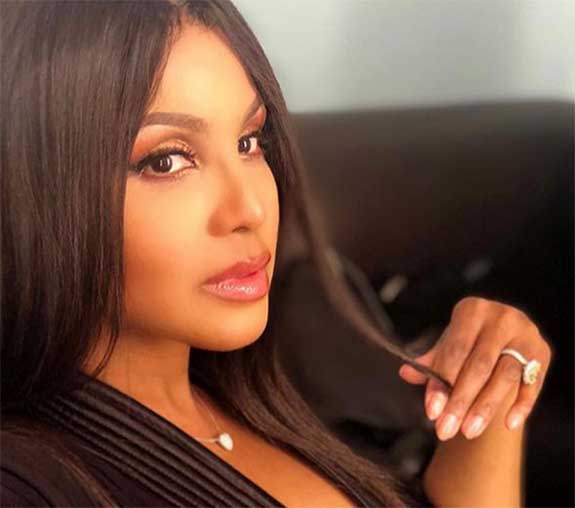 Bonnie was lost last week on a cross-country Delta flight from JFK in New York to LAX in Los Angeles. The 51-year-old singer had packed the cushion-cut diamond ring and other valuable jewels in a Louis Vuitton train case and placed it in the overhead bin. Unfortunately, she forgot to remove it when she deplaned.
Delta was able to reunite Braxton with her bag, but most of the jewelry inside was missing.
In an Instagram post, Braxton, who was recovering from a bout with the flu, wrote, "Feeling back to my old self again, yay! But I'm sad today… my engagement ring is missing… but I'm optimistic that someone will find Bonnie and return her home."
On Twitter, she wrote, "Hey everyone, @delta located my LV Train Case! Yay! Unfortunately most of my jewelry items are missing...including MY ENGAGEMENT RING! Whoever BORROWED it... PLEEEASE return it!!!! I promise, no questions asked!
So far, nobody has come forward with the halo-style ring that she received last January from rapper Birdman, aka Bryan Christopher Williams.
Back on October 5, the "Un-Break My Heart" singer posted an Instagram selfie, in which Bonnie the engagement ring is clearly visible. In the post, she told her fans that she was heading out of town to celebrate her birthday "all weekend long!"
It's fair to assume that Bonnie made that trip, as well, and she was properly secured on the performer's finger or in her carry-on bag.
With many of our readers traveling for the holidays, we remind you to heed the following tips from the Transportation Security Administration (TSA) and Jewelers Mutual Insurance Company...
"It's perfectly OK to wear your fine jewelry through the checkpoint station," wrote TSA blogger Bob Burns. "As long as the jewelry is not really bulky, travelers should keep their precious possessions on their bodies as they walk through metal detectors or high-tech imaging devices. Fine jewelry items that are not worn should be placed in a carry-on bag that should never be left unattended."
Burns added that travelers should never place their valuables in the plastic bowls that the TSA provides to hold smaller items. Bowls can tip over on the conveyor belts, seemingly sending small jewelry into another dimension where it is never seen again, according to Burns.
Here are a few more traveling tips from Jewelers Mutual…
• Pack light and take only the jewelry you'll wear while traveling and at your destination. The 4-carat diamond ring you save for special occasions? Probably not. The pearls that go with everything? Definitely.
• List all the jewelry you'll take with you. Make two copies. Take one copy with you and store it separately from your jewelry. Leave the other copy at home. Also helpful: take pictures or a video of your jewelry.
• Never put jewelry in checked baggage. Instead, wear it or stow it in your carry-on bag. If you wear it, take extra care by slipping a pendant inside a sweater or turning your ring so only the band shows.
• Put your jewelry in a favorite bag you'll carry while traveling. Don't leave your jewelry in an unattended car or suitcase.
• When checking into your hotel or condo, don't hand your jewelry bag to hotel staff. Carry it personally.
• Always store jewelry in the hotel safe when not wearing it.
• Insure your personal jewelry against loss, damage, theft and mysterious disappearance wherever your travels take you, worldwide. So get the right insurance. Then relax, be yourself and have fun.
Credit: Image via Instagram/tonibraxton.