Jewelry Blog Rockford, IL
Rami Malek Reveals on 'Ellen' Why He Cast His Freddie Mercury Fake Buck Teeth in Gold November 6, 2018
Rami Malek, who portrays Freddie Mercury in the newly released Queen biopic,
Bohemian Rhapsody
, pulled off the uncanny resemblance by wearing a mouth apparatus that mimicked the music legend's buck teeth.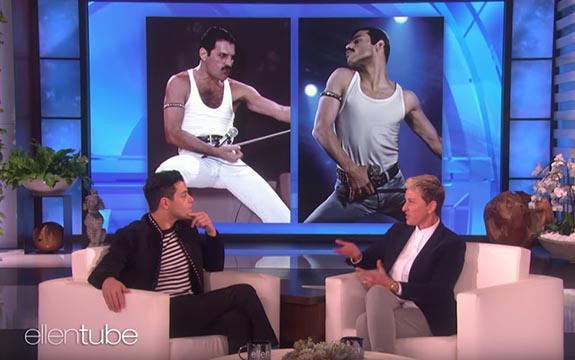 "It was hard to sing in them, hard to talk in them, hard to kiss in them," the 37-year-old actor revealed on the
Ellen
show Thursday. "But I appreciated them so much by the end [of filming], I just felt naked without them. They were so Freddie."
Malek recounted how he decided to keep the teeth as a memento and honor Mercury in doing so...
"I said, 'What would Freddie do to keep something?' He'd go full Freddie with it and do the most ostentatious thing he could, so I had them cast in gold."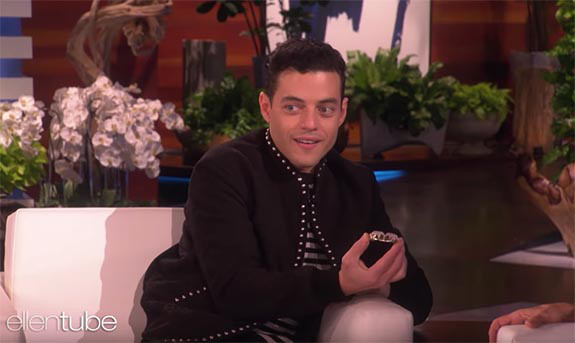 At that point, Malek reached into his pocket and pulled out the gilded buck teeth uppers. They appeared to be cast in white gold.
"That's fantastic," commented host Ellen DeGeneres. "You have a grill now."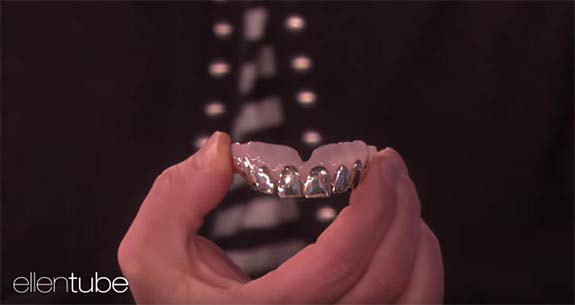 "I have a Freddie grill," added Malek. "I think he'd be tickled by these bad boys."
Bohemian Rhapsody
outpaced all other releases by generating $50 million at the box office in its opening weekend in North America. The film details the life of the Queen frontman who topped the charts and dazzled audiences with his four-octave vocal range and flamboyant stage persona. Mercury passed away in 1991 at the age of 45.
Malek told DeGeneres how he immersed himself in the role of the iconic rocker — even before the project was greenlit by the studio. He took singing lessons, learned choreography and worked with a movement coach.
To imitate Mercury's signature onstage move, the coach encouraged Malek to imagine himself standing in a bath with bubbles streaming down his back, and then serving spaghetti. Malek demonstrated the move for DeGeneres's delighted audience.
Check out the full segment below...
Credits: Screen captures via YouTube.com/TheEllenShow.