Jewelry Blog Rockford, IL
New Engagement Ring Is the Last Thing Katherine McPhee Showed Her Dad Before He Passed July 24, 2018
In a message to her 489,000 Instagram followers,
American Idol
alum Katherine McPhee posted a selfie of her new engagement ring along with an emotional account of the last time she spoke with her late father, Daniel McPhee. She described the special, unforgettable moment when she showed off her emerald-cut diamond ring and announced to her "biggest champion" that she was engaged.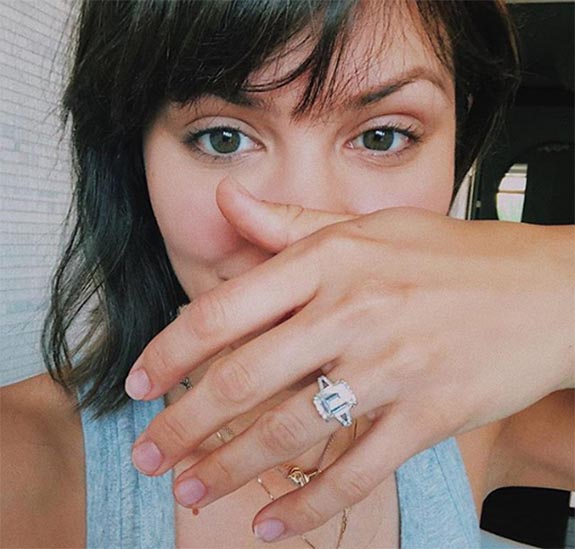 "My dad was so happy for me," the 34-year-old singer/actress/songwriter explained in a bittersweet caption. "My ring was the last thing I showed my dad before he passed and [it] makes me smile when I look at this as a reminder of our last conversation."
Up until last week, McPhee had been riding a wave of good fortune. She made her Broadway debut in
Waitress
on April 10 and then accepted a romantic marriage proposal from music executive David Foster in Capri, Italy, on July 3. The news of her beloved father's death on Sunday, July 15, was completely unexpected.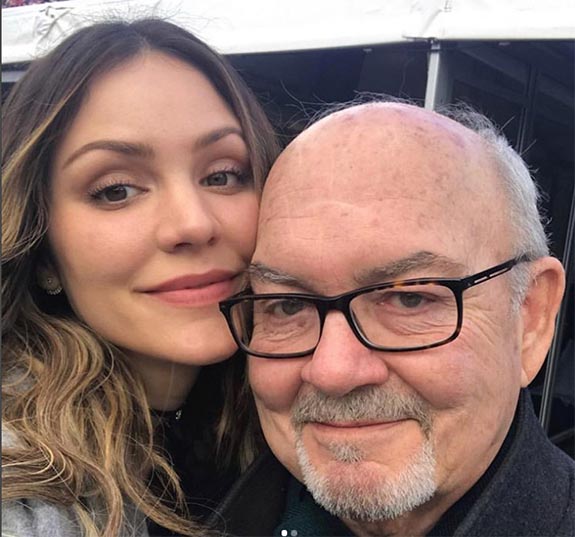 "I can't believe I'm even writing this... But it is with heavy heart that I share that my sweet sweet Papa left this earth yesterday morning," she wrote on Instagram. "We as a family are completely heartbroken and devastated."
McPhee's fiancé helped her cope with her loss by offering sage advice.
"My love wisely said to me the other day that 'death is the only thing that is 100 percent inevitable and the thing we are least prepared for.' So today we're celebrating life and not forgetting love," she wrote on Instagram.
She described her engagement ring and its special connection to her father as the "sunshine amongst this painful loss."
The ring features an emerald-cut diamond in a halo setting on a split-shank, diamond-encrusted, white-metal band. We're guessing it's platinum.
McPhee came onto the music scene in 2006 when she was the runner-up on the fifth season of
American Idol
. Since then, she has released five albums, established an acting career and made her mark on Broadway.
McPhee described Daniel McPhee as her "biggest fan" and "biggest champion."
"Not sure my heart will ever be the same," McPhee wrote on Instagram. "I'm so sad he missed my Broadway debut. But when I return to the stage next week I hope he can watch it in peace and from up above."
Credits: Images via Instagram/katherinemcphee.