Jewelry Blog Rockford, IL
Mili The Giraffe Helps Missouri Man With Surprise Marriage Proposal at Dickerson Park Zoo October 4, 2017
Mili the Giraffe, one of the most popular attractions at Dickerson Park Zoo, literally stuck her neck out to help a Missouri man with a surprise marriage proposal.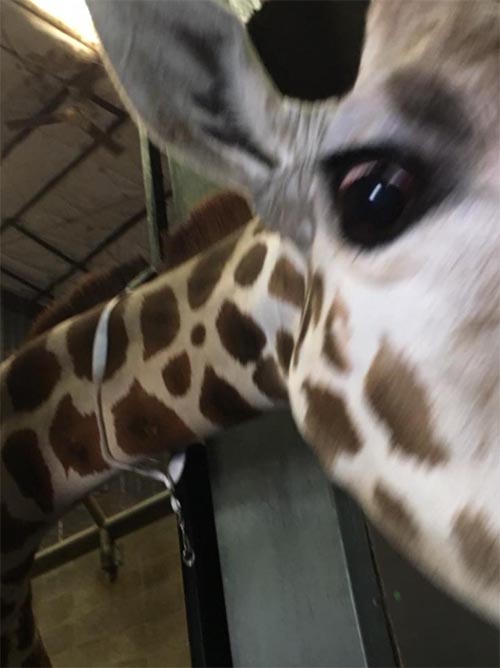 Cody Hall had arranged for him and his girlfriend, Makayla Blankey, to get a behind-the-scenes tour of the zoo in Springfield, Mo. The special access would give the couple an intimate look at how the zookeepers feed and train the friendly 15-foot-tall giraffe.
What Blankey didn't know was that Hall had conspired with zoo spokesperson Joey Powell to enlist Mili as the central figure in a unique and truly unforgettable marriage proposal. The animal would be fitted with a lanyard necklace, and dangling from the necklace would be the engagement ring.
The zoo had always been a place of wonder for Hall and he dreamed of proposing to Blankey at the zoo since the day he realized that she was the one.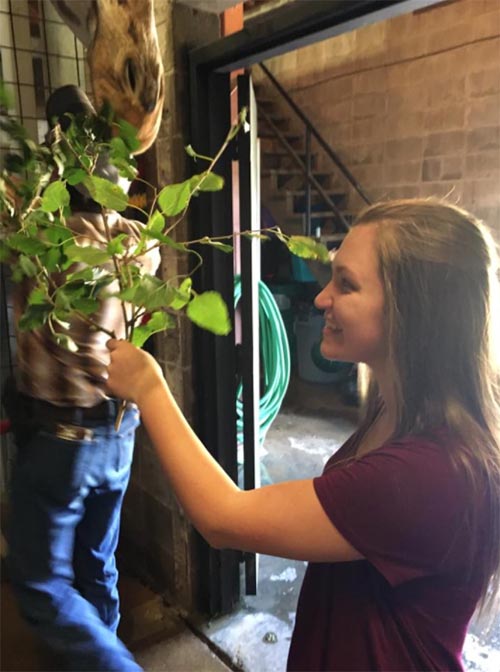 "They showed us the training exercise, getting Mili to point at a big tennis ball with her nose," Hall said. "Then they gave Makayla a tree branch to feed the giraffe, and when it craned its neck out, the ring was hanging."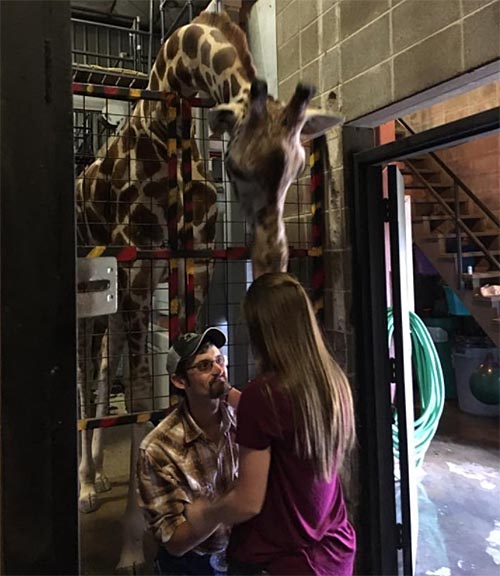 Hall detached the ring from the lanyard and got down one knee to pop the question. Mili seemed to be enjoying the romantic moment as she dipped her head toward the couple.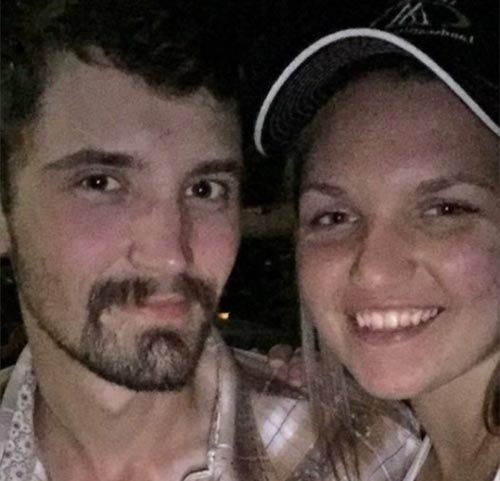 "Marriage was something we had talked about, so I knew she'd say, 'Yes,'" Hall told the
Springfield News-Leader
. "But it's a different feeling when you ask the question and she says, 'Yes.' It's still surreal."
Hall and Blankey, both from Willard, Mo., are planning a spring 2018 wedding.
Zoo officials joked that Mili should be part of that special day.
"Congrats to Cody and Makayla," noted a photo caption on the zoo's official Facebook page. "We think Mili should be your honorary ring bearer on your big day."
On her Facebook page, Blankey posted a photo of her and her boyfriend embracing at the entrance of the Dickerson Park Zoo. Her caption read: "I'm so in love." She also posted a group shot with Mili posing in the background.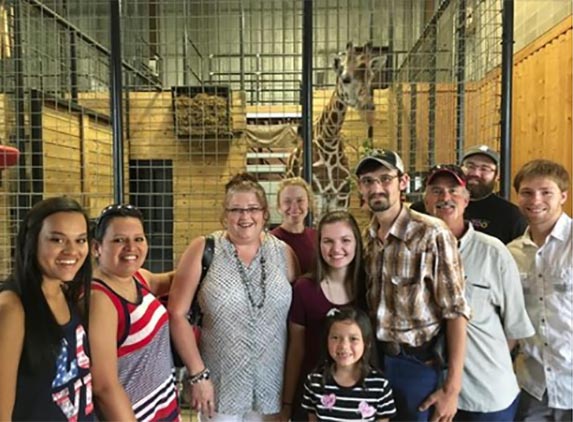 In a gracious thank-you note on the zoo's Facebook page, Hall wrote, "The zoo was a place of wonder and special to me before, but now Dickerson Park Zoo, you all hold a very dear and special place in my life which I'll never forget. I can't thank you all enough."
"I dreamt of this as soon as I knew that Makayla was the one for me," he added. "You turned my dream into a reality and your generosity touched me in such an unexplainable way. I cannot wait until the future when we can bring our own family to the zoo and share the wonder, knowledge and kindness you all have shown us.
Credits: Images via Facebook.com/DPZoo; Facebook.com/makayla.blakey.