Jewelry Blog Rockford, IL
Meghan Markle's Engagement Ring From Prince Harry Has a Sentimental Connection to Princess Diana November 28, 2017
Prince Harry and Meghan Markle officially announced their engagement at Kensington Palace on Monday afternoon. In a subsequent interview with the BBC, the couple explained that the three-stone diamond engagement ring designed by Harry himself has a special connection with his late mother, Princess Diana.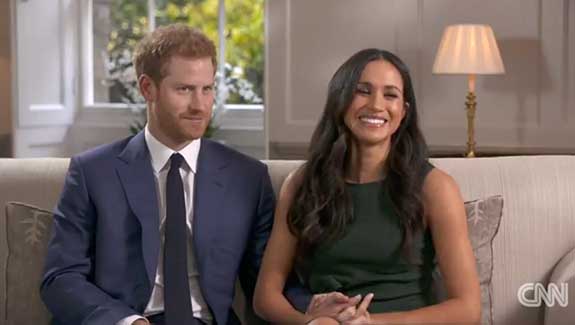 "The main stone is from Botswana," said Prince Harry, "and the little diamonds on either side are from my mother's jewelry collection — to make sure she's with us on this crazy journey together."
Added Markle, "It's beautiful and he designed it. It's incredible."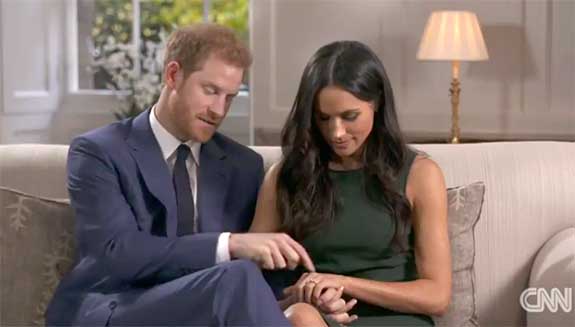 The 33-year-old prince said that he chose to have the diamonds set in yellow gold, "because that's [Markle's] favorite." The ring was fabricated by Cleave and Company, official jewelers to Queen Elizabeth II.
The two smaller diamonds were once part of a brooch worn by Princess Diana, who tragically died in 1997 at the age of 36.
The larger center stone was sourced from Botswana because the couple enjoyed their time there in August.
"I think everything about Harry's thoughtfulness and the inclusion of [Princess Diana's stones] and obviously not being able to meet his mom, it's so important to me to know that she's a part of this with us," Markle told the BBC. "It's incredibly special to be able to have this [ring] which sort of links where [Harry comes] from and Botswana, which is important to us. It's perfect."
Prince Harry joked, "Make sure it stays on that finger."
The couple revealed that Prince Harry's marriage proposal took Markle by surprise a few weeks ago at the prince's family cottage. They were roasting a chicken during a cozy evening together, and then he went down on one knee. Markle said she had barely let him finish his proposal and she was already saying "Yes."
Born in Los Angeles, the 36-year-old Markle is an actress, model and humanitarian. She best known for her portrayal of Rachel Zane on the USA Network legal drama series
Suits
.
The couple had met through mutual friends in the summer of 2016. The royal wedding is scheduled to take place in the spring of 2018.
Exactly seven years ago, royal sibling Prince William popped the question to Kate Middleton using the 12-carat Ceylon sapphire engagement ring that was originally worn by Princess Diana. Prince William and Middleton tied the knot in 2011.
Credits: Screen captures via YouTube.com/CNN.